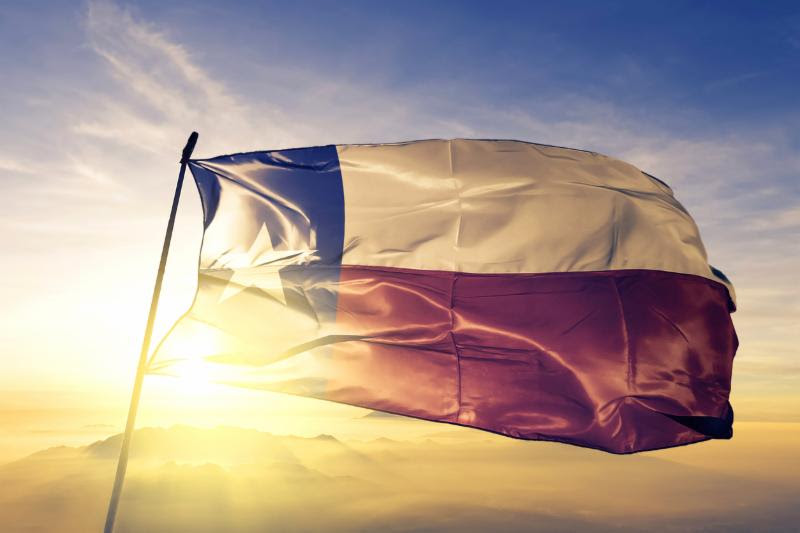 Could Texas Turn Blue?
Years after she made headlines for taking a stand against abortion illegality, Democrat Wendy Davis is running for Congress. Davis will challenge Rep. Chip Roy (R-TX) in Texas' 21st Congressional District in an effort to flip Texas into a blue state. Following the news of Davis' political comeback, High Plains Public Radio spoke to PRRI Research Director Natalie Jackson, Ph.D., about the makeup of Texas voters and how they could be leaning more liberal. "The suburbs are a bit more of an ideological battleground," she says. "And they are getting less white, less religious and maybe a touch more liberal." Jackson notes that 67% of people in the suburbs support nondiscrimination protections for the LGBT community, a jump from 57%. This puts the suburbs in line with the 70% of people in urban areas who say the same. "Typically, you know, public opinion moves pretty slowly on most issues. So, for the suburbs in particular to be driving all of the change that we've seen on the issue statewide is pretty astonishing," Jackson says.
Romantic Engagement Turns into Racial Profiling
A romantic day in New York's Hudson Valley turned nightmarish for a black couple who say they were racially profiled. In a post on Facebook, Cathy-Marie Hamlet describes how security at the 60-acre property of Angry Orchard repeatedly accused her new fiancé of stealing, including while he popped the question. "I felt humiliated, especially after one of my white friends made a point of asking them to check her bag for the T-shirt, but they refused to do so," Hamlet writes. In a statement following the incident, Angry Orchard admitted that the situation was badly mishandled and has vowed to launch a mandatory training on "security awareness and unconscious bias" for all staff. Hamlet says that she will never drink Angry Orchard again. PRRI data shows that 73% of Americans believe that black people face a lot of discrimination, up from 56% in 2016.
Utahns Among Most Supportive of LGBT Nondiscrimination Protections
A new report from KSL in Utah cites PRRI data that shows that Utah residents are among the most accepting of LGBT rights in the nation. "According to results of a poll administered in 2018 and recently released by the Public Religion Research Institute, 77% of Utahns said they either favor or strongly favor 'laws that would protect (LGBT) people against discrimination in jobs, public accommodations and housing.' Nineteen percent said they opposed such legislation, and 4% said they didn't know or didn't want to answer," Liesl Nielsen writes. PRRI's survey shows that a majority of residents in all 50 states support nondiscrimination protections for the LGBT community. New Hampshire leads the pack with 81% of residents in approval, while Arkansas takes the rear with 56%.

Sikh Men Have Kirpans Removed to See Baseball Game
Two Sikh men attending a Seattle Mariners baseball game with their cousin were asked to remove their kirpans (small, blunt swords carried for religious purposes) and put them in lockers during the game. According to Mindip Janda, the cousin of the two men, they were delayed in entering the stadium as the security team deliberated about how to handle the situation. She expressed that the ordeal showed a lack of training of the security professionals at the game. "There's all kinds of things to be afraid of and there are people that try to take in prohibited items. This is not a weapon," she tells Vancouver's City News 1130. "It's a mandatory thing that people who practice the Sikh religion have to wear." The Seattle Mariners and T-Mobile Park have yet to comment on the incident.