Coronavirus Highlights Racial Disparities in Healthcare Access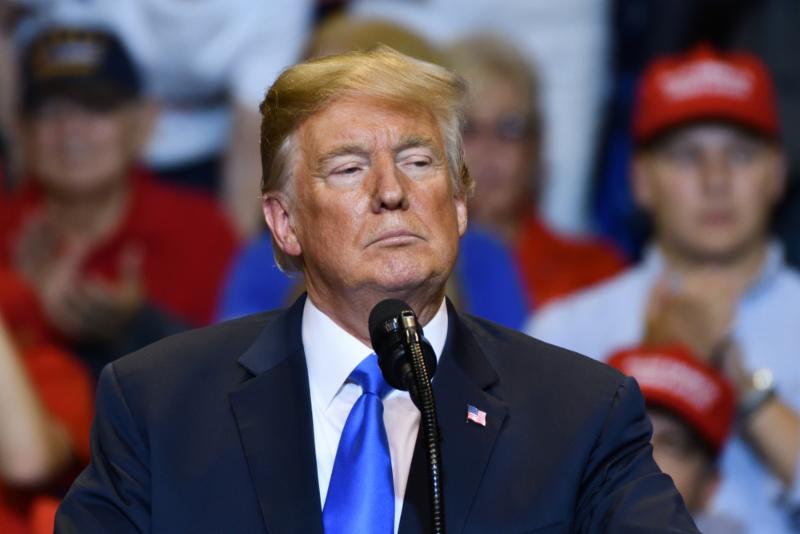 Coronavirus Highlights Racial Disparities in Healthcare Access
In a recent
Spotlight Analysis for PRRI
, David Tigabu and Ian Huff explore the racial disparities that have been magnified by the coronavirus pandemic. Across the United States, some areas such as Washington, D.C. and St. Louis have seen a disproportionate number of illnesses and fatalities befall black Americans. In other parts of the country like New York City, hispanic Americans have been deeply impacted. According to the authors, "racial gaps in health care coverage may further exacerbate disproportionate impacts of the coronavirus on workers of color." They cite PRRI's 2019 
American Values Atlas
, which shows that "nearly nine in ten (87%) white Americans who are employed part time or full time say they have health insurance coverage. Fewer black workers say the same (83%), compared to fewer than two-thirds (64%) of Hispanic American workers."
Justin Amash Potential Presidential Aspirations Anger Parts of D.C.
Last week, Rep. Justin Amash (I-MI) announced that he would launch an exploratory committee to potentially run for president. W. James Antle III writes for NBC News why this has ruffled some feathers. "His inbetween-ness has won him plenty of allies, but he disappoints many of those allies when he fails to fit snugly in the box they put him in," Antle notes. These "overlapping fanbases" are often at odds with one another, which could lead to potential problems during a general election run. PRRI's Douglas Barclay recently looked at the ramifications of an Amash 2020 bid. When PRRI polled Americans on their thoughts on the 2020 election in September of 2019, most Republicans and Republican-leaning independents preferred Trump as their nominee, but not all. "More than one in four (27%) Republicans and Republican-leaning independents said they would prefer someone other than Trump as the Republican nominee. This group tends to be disproportionately younger, more educated, and less likely to vote overall than the Republicans and Republican-leaners who prefer Trump," Barclay writes.
NYT: Fears of an 'Authoritarian Reflex' Increase During Pandemic
In his Wednesday column for The New York Times, Thomas Edsall looks at why President Donald Trump has not benefited more politically during the pandemic. Edsall uses PRRI data to illustrate this point, noting that recent PRRI polling shows Trump's favorability rating across the U.S. has slipped to 43% from a previous high of 49%. Historically speaking, times of pandemic have often brought about xenophobic tendencies, as PRRI CEO and founder Robert P. Jones recently detailed in Sojourners. This outcome, Edsall notes, has not overtly materialized as of yet, but that could change if Trump's political capital does not rise. "The more Trump feels cornered, the more dangerous he and his angry, frightened followers can become," Edsall writes.
Trump Numbers Slip Among White Christians
PRRI's most recent survey shows
 that President Donald Trump has seen his numbers fall among white Christians in the last month. Overall, Trump's favorability among white Christians in battleground states has fallen 27 percentage points since March. Additionally, "according to the data, white Christians in counties less impacted by COVID-19 are more likely (63% to 50%) than those living in counties more affected by the virus to say they have a favorable view of the president. According to PRRI, there is 'no such difference among other religious groups,'" Samuel Smith writes in 
The Christian Post
.
Harry Potter Series Goes Online To Provide Coronavirus Distraction
Fans of the Harry Potter book and film series received a welcome distraction on Tuesday with the release of a new daily audio series of the first book. For the next seventeen weeks, a free video will be released of a celebrity reading from the series' first book, "Harry Potter and the Sorcerer's Stone." The surprise series kicked off with a recording of actor Daniel Radcliffe reading chapter one. Radcliffe starred as the series titular character for over a decade. According to series creator and author J.K Rowling, the series should help "parents, teachers and carers working to keep children amused and interested while we're on lockdown might need a bit of magic."
California Attorney General Sues Uber and Lyft Due to Unfair Advantage Over Gig Workers
Despite the passage of California law AB 5, which makes it more difficult for gig companies to list employees as contractors, some have prevailed. With that in mind, California Attorney General Xavier Becerra has filed a lawsuit against Lyft and Uber, claiming they have, what TechCrunch describes as an "unfair and unlawful competitive advantage by misclassifying workers as independent contractors." By doing so, they avoid paying things like minimum wage, health insurance, or providing paid days off to workers. According to a Spotlight Analysis by PRRI's Brianna Tucker, "almost half (48%) of those who participate in the gig economy are workers who are also struggling with poverty. Among all Californians, those who are working and struggling with poverty are more likely than workers who are not struggling with poverty to report having participated in the gig economy in the last year (17% vs. 9%)."