Coronavirus Further Exacerbates Health Care Inequities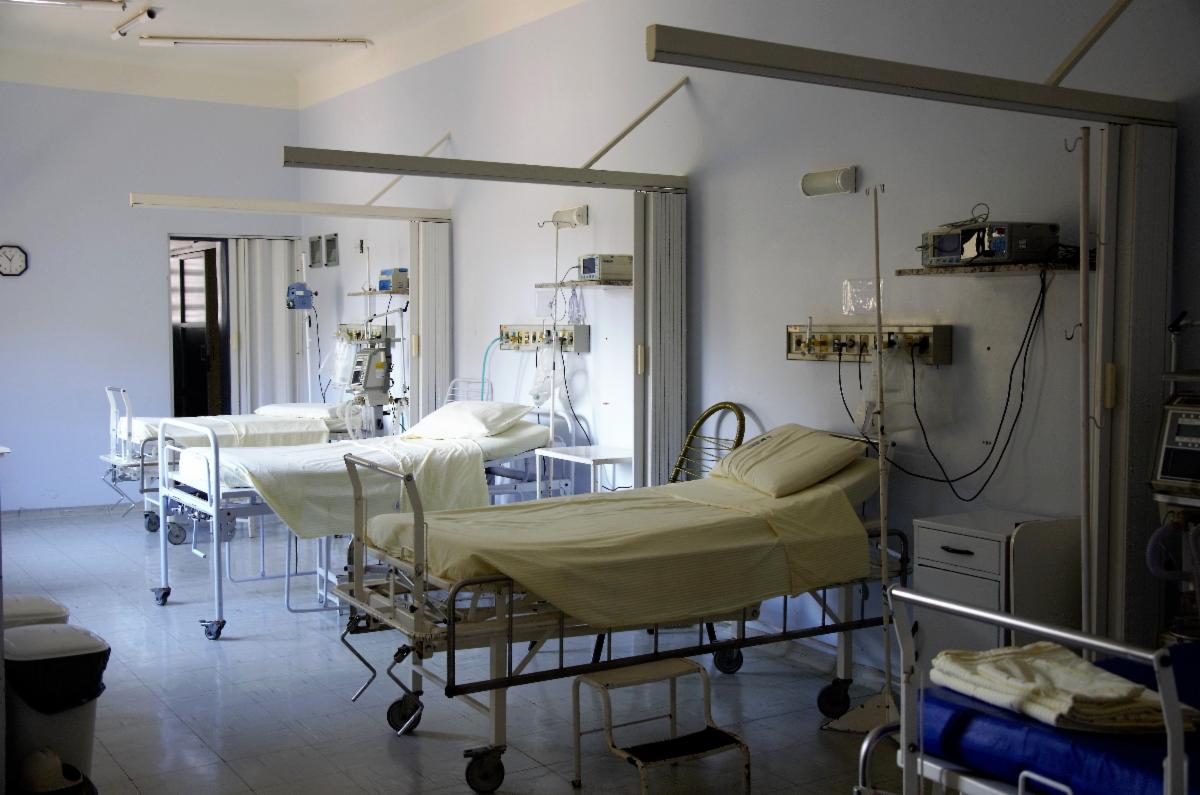 A new Spotlight Analysis by PRRI's Molly Igoe explores how the coronavirus pandemic has intensified existing disparities in the American health care system, largely between black and Hispanic Americans, and white Americans. Igoe notes that PRRI data shows that black and Hispanic Americans are more likely to rate health care as a critical issue than white Americans. "More than seven in ten black Americans (78%) and Hispanic Americans (71%) say it is a critical issue, compared to about six in ten white Americans (61%)," she writes. "Similarly, among religious groups, black and Hispanic denominations are the most likely to rate health care as critical, with 79% of black Protestants, 73% of Hispanic Catholics, and 68% of Hispanic Protestants saying this. White denominations are less likely to say it is a critical issue, including 60% of white mainline Protestants and 53% of white evangelical Protestants."
New Survey Shows White Evangelicals are the Most Likely Religious Group to Support Religious Exemptions to Stay-At-Home Order
A recent piece by HuffPost's Carol Kuruvilla highlights data from PRRI's most recent survey, conducted right before Easter. Kuruvilla notes that while most Americans of faith oppose religious exemptions to stay-at-home orders, there is a "notable anomaly" within this trend. Citing PRRI data, Kuruvilla writes that, "White evangelicals (33%) were more likely than other religious Americans to favor allowing churches and other religious organizations to hold in-person services. About one-quarter of non-white Protestants (25%) said the same, along with 18% of both white Catholics and the religiously unaffiliated of all races, and 15% of white mainline Protestants." Some states, she notes, including Florida, Michigan, and New Mexico, have added religious exemptions to their stay-at-home orders, while evangelical pastors in California and Kentucky have gone to court to seek religious exemptions, arguing that banning people from church is a violation of the First Amendment. Kuruvuilla also writes that in Kansas, a Trump-appointed federal judge sided with two Baptist churches who are challenging Democratic Gov. Laura Kelly's 10-person limit on in-person church attendance. According to Kuruvilla, Kelly's office says that six deaths and 80 cases of novel coronavirus are tied to religious gatherings in the state. "This is not about religion. This is about a public health crisis," Kelly told AP News.
'American Heretics: The Politics of the Gospel' Free Screening Announced for This Saturday
PRRI CEO and founder Robert P. Jones invites everyone to attend a free screening of the documentary "American Heretics: The Politics of the Gospel" this Saturday on April 25 at 4 p.m. ET. This critically acclaimed documentary film highlights the contentious and often misunderstood history of religion, race, and politics in America — grounded in the story of a church in Tulsa that challenged the perceived Christian orthodoxy in heartland America. Jones appears along with Rev. Dr. Robin Meyers, Rev. Bishop Carlton Pearson, Rev. Lori Walke, state Rep. Collin R. Walke, Rev. Dr. Marlin Lavanhar, Dr. Bernard Brandon Scott, and Nehemiah D. Frank. RSVP here to attend the live screening.
'The Last Dance' Breaks Record for Most-Watched ESPN Documentary
With no live sports to watch during the coronavirus pandemic, millions of viewers tuned in to ESPN on Sunday to watch a never before seen docuseries "The Last Dance." The 10-part series, which premiered on ABC, ESPN, and NBC, chronicles the final season of Michael Jordan's career with the Chicago Bulls through the medium of interviews with former teammates, archived footage, and a nearly all-access approach. "The ten-part series was originally scheduled to air during the NBA Finals in June but was pushed up two months to fill the void in the sports calendar created by the coronavirus pandemic," Kurt Badehausen writes for Forbes. He also notes that the 5-time MVP and Hall of Famer won't be seeing any profits from the documentary. "He's donating his entire share of the proceeds, which should reach at least $3 million to $4 million, to charitable causes."