Conversion Therapy Advocate Admits He's Gay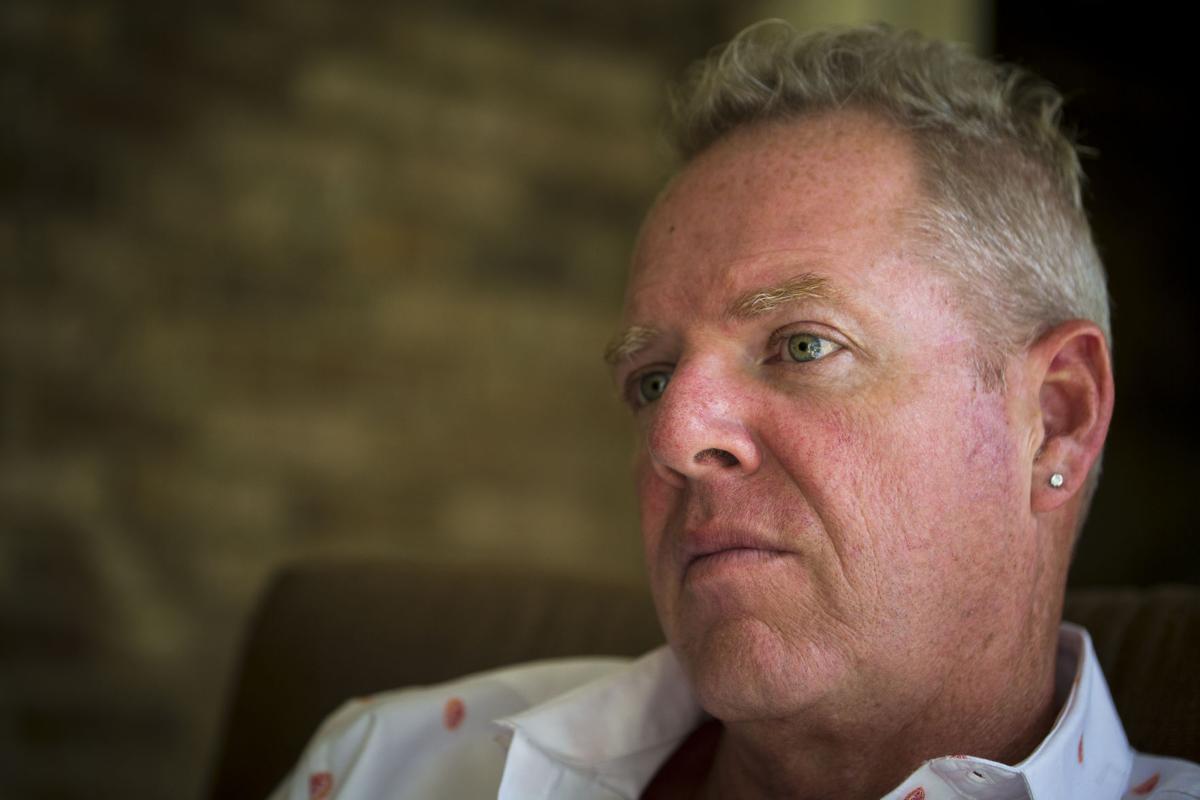 Conversion Therapy Advocate Admits He's Gay
A South Carolina man who started one of the nation's biggest conversion therapy ministries has something to say: he's gay. McKrae Game, founder of Hope for Wholeness, publicly acknowledged his sexuality in June after being fired from his faith-based conversion therapy program in 2017. The Post and Courier reports that Game is now seeking to come to terms with his past and the impact of his actions during his 20 years as a conversion therapist crusader. "Conversion therapy is not just a lie, but it's very harmful. Because it's false advertising," he said. According to a 2018 PRRI poll, Americans who report hearing about homosexuality—and attend religious services regularly—are much more likely to report their clergy teaching that homosexuality is morally wrong (56%) as opposed to teaching that it is morally acceptable (14%), but about one-quarter (27%) report that their clergy are not taking a position on the issue. 
Walmart Aims to Drop Ammunition Sales After Shootings
Walmart announced earlier in the week that it would stop selling handgun ammunition as well as short-barrel rifle ammunition that can be used for automatic weapons after two shootings took place in their stores this summer. The large retailer is also asking that customers no longer openly carry firearms in states where "open carry" is allowed unless they are authorized law enforcement officers. "We believe the opportunity for someone to misinterpret a situation, even in open carry states, could lead to tragic results. We hope that everyone will understand the circumstances that led to this new policy and will respect the concerns of their fellow shoppers and our associates," CEO Doug McMillon said in a memo sent to employees. A 2018 PRRI/The Atlantic survey reports that 65% of Americans support a ban on semi-automatic rifles, including 52% of Republicans. 
North Carolina Legislative Maps Struck Down
A panel of judges ruled on Tuesday that North Carolina's political maps for the state legislature are unconstitutional and therefore must be redrawn. The 357-page ruling took aim at a years-long battle over gerrymandering in the critical swing state. "It is the carefully crafted maps, and not the will of the voters, that dictate the election outcomes in a significant number of legislative districts and, ultimately, the majority control of the General Assembly," the judges concluded. The maps were drawn in 2017 as a replacement to 2011 maps that were found to be unconstitutional. Both maps were created by the state's Republican-led legislature. A PRRI/The Atlantic survey from 2018 found that Democrats are more likely than Republicans to say gerrymandering (70% vs. 48%) is a major problem in our current election system.
Man Tells Starbucks His Name is Aziz, Employee Wrote 'ISIS' on the Cup
A Philadelphia man dressed in a traditional Middle Eastern tunic walked into a Starbucks and ordered three drinks, two for friends. After giving his Muslim name, which is Aziz, the barista labeled all three cups "ISIS," the acronym for the Islamic terror group. Aziz didn't notice until 20 minutes later, after he returned to a bookstore with his friends. "I was shocked at first, and then angry because I felt as though we were discriminated against," he said. Starbucks tells NBC News that they believe it was a misspelling, not discrimination. A 2018 PRRI survey of Americans 15-24 years old found 84% say Muslims face a lot of discrimination in the U.S. today, including more than eight in ten black (88%), Asian and Pacific Islander (88%), Hispanic (88%), and white young people (81%).