Cillizza: Black Americans Do Not Like President Trump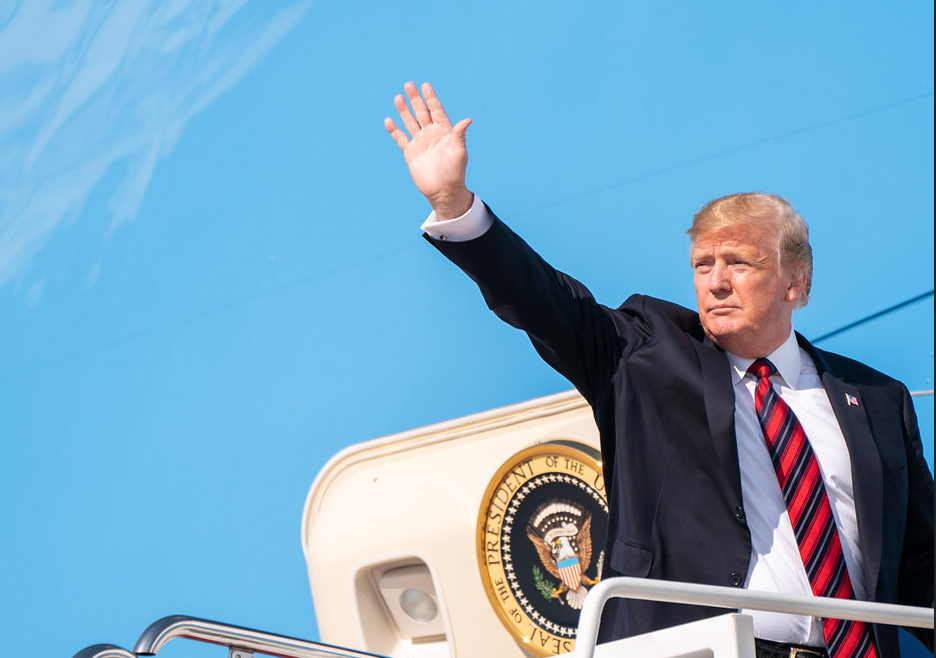 Cillizza: Black Americans Do Not Like President Trump

CNN political analyst Chris Cillizza used PRRI's latest data to form an analysis on how black Americans view President Donald Trump. PRRI's new analysis measures Trump's favorability across a variety of demographics, which shows that more than three in four (77%) black Americans have mostly or very unfavorable views of the president. More than half (56%) say that they have a very unfavorable view of Trump. Black Americans' assessments of Trump have been overwhelmingly unfavorable throughout 2019. Nearly eight in ten black Americans said they held unfavorable views of Trump through April (76%) and May (79%). Trump's unfavorable ratings among black Americans dipped to a low of 72% in August before increasing to a high of 83% in December. "It's possible that even with those dismal numbers, Trump might improve on his showing among black voters from 2016 in 2020. That's because Trump did so incredibly poorly among black voters, winning just 8% of their votes in 2016," Cillizza writes. 

Democrats Remove Abortion Restrictions in Virginia

On Thursday in Richmond, the Virginia General Assembly voted to undo laws put in place by prior legislatures that increased abortion restrictions. Among the provisions eliminated by the Democratic-controlled legislature are a 24-hour waiting period prior to an abortion, mandated ultrasounds, and counseling for those seeking abortions. Alexis McGill Johnson, acting president of Planned Parenthood, praised the state legislature's decision. "Last November, voters in the Commonwealth rejected an inflammatory campaign to ban abortion and sent reproductive rights majorities in both chambers to Richmond. Today, those majorities mark a new chapter," she said  in a statement. The bill also expands the number of medical practitioners who can provide abortion care. Any person licensed with the state Board of Medicine and Nursing may perform an abortion, not just physicians as the law had been previously mandated. PRRI data shows that Virginia is among one of two states in the South where residents support abortion legality. More than half (51%) say abortion should be legal in most or all cases. Democratic Governor Ralph Northam is expected to sign the bill into law. 
LGBT Nondiscrimination Protections Up for Debate in Anchorage 
Anchorage, Alaska Mayor Ethan Berkowitz met with LGBT leaders in the area this week to discuss how the city could improve their LGBT relations. Among the most widely discussed topics was a movement for Alaska to add LGBT nondiscrimination protections to state law. Amy Mello, on hand to represent Freedom for All Americans , stressed the importance of passing LGBT nondiscrimination laws in the wake of an ongoing U.S. Supreme Court related to the matter. "Right now, the Supreme Court is deliberating three employment discrimination cases. A transgender woman and two gay men were fired from their jobs simply for being who they are. In a ruling that could come as early as next week, the justices will decide whether federal law will continue to protect LGBTQ people at work, or strip those protections away," Mello explained. PRRI data shows that only 42% of Alaskans are opposed to allowing a small business owner in their state to refuse products or services to gay or lesbian people if it would violate their religious beliefs. This represents the lowest level of opposition in the country. 

Will the Coronavirus Test the Gig Economy?
As tensions rise around the globe surrounding the coronavirus, The Atlantic's Alexis Madrigal wonders what would happen to the gig economy were a pandemic to occur in the United States. "What will people who've grown used to DoorDash delivery and Lyft rides do? How will the gig workers respond? What will the labor platforms do? What will local governments allow or attempt to compel?" Madrigal writes. If people become more homebound in an effort to avoid infection, gig economy-based services will be in prime demand. If people choose to commute, an Uber or Lyft ride provides a more appealing mode of transportation than public transportation. "Uber and Lyft could limit price increases, or prevent drivers from entering certain areas," Madrigal writes. "Or local public-health officers could determine that ride-hail drivers are a risk to public safety and tell the companies to stop operating within their jurisdictions. Would Uber and Lyft accept an exclusion zone? Would drivers and riders? Such restrictions could leave drivers with precarious finances unable to pay their bills." In this scenario, Madrigal notes, people of higher wealth would be able to afford the comfort provided by gig economy services, while others would not be able to afford regular food delivery or private rides. "Crossbreeding this disease with the nation's platform economy might mean that the rich will shelter in place, safe and sound, while the poor troll through the streets, taking their chances for a necessary payday," Madrigal writes. Until the public reacts in real-time, the questions and outcomes for the gig economy are endless. PRRI data notes that in California, home to 40,000,000 Americans, more than one in ten (11%) report participating in the gig economy.