Christians Say Coronavirus Does Not Mean the End of Days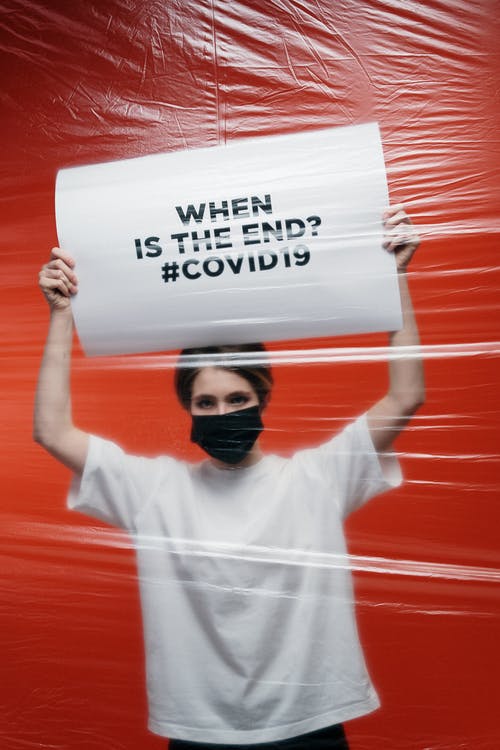 Christians Say Coronavirus Does Not Mean the End of Days
A recent piece in The Washington Post checks in with Christians who study the end of the world, and what they think about the coronavirus. According to those believers, the end of the world is not on the horizon. "If a person were just completely ignorant about what the Bible says about the End Times, they may think this right now: This is it," Jeff Kinley tells the Post. Kinley, an author of books on biblical prophecy, says a specific sequence of events must unravel before the end of times to occur. PRRI data from 2012 shows that at that time 15% of Americans believed that the end of the world, as predicted by the Book of Revelation, would occur in their lifetime. Roughly 3 in 10 white evangelical Protestants (29%) and minority Christians (27%) believed that the end of the world, as predicted in the Book of Revelation, will occur in their lifetime. By contrast, no more than 1 in 10 Catholics (10%), white mainline Protestants (8%) and religiously unaffiliated Americans (7%) held this belief.

Evangelical Leader Calls Out Trump Administration's Language on Coronavirus
On Monday, President Donald Trump referred to the coronavirus as the "Chinese Virus," an action that caused enough of a stir that the White House had to issue a defense of the president. In the days since, racially charged rhetoric surrounding the virus has increased, causing one prominent evangelical pastor to criticize the president for instigating racism. Eugene Cho, the new head of the Christian nonprofit Bread for the World, scolded the president in a tweet. "Mr. President: This is not acceptable," Cho wrote. "Calling it the 'Chinese virus' only instigates blame, racism, and hatred against Asians — here and abroad. We need leadership that speaks clearly against racism; Leadership that brings the nation and world together. Not further divides." In an interview with The Washington Post, Cho said that he hoped nothing but the best for the president. "I pray for him and Vice President Pence," he said. "We want them to succeed, we need them to succeed. I say this not because I'm eager to pick a bone, but because we want to be able to speak calm and peace into a chaotic situation."
Idaho Bill Looks to Stop Birth Certificate Alterations
HB 509, a bill in Idaho that would ban transgender individuals from changing their birth certificate, passed in Idaho's Republican-controlled Legislature this week. The bill, which could be signed into law by Republican Gov. Brad Little, mandates that the only time an Idaho birth certificate can be altered is one year after birth, and only then if an error was made. In 2018, a federal judge blocked a similar bill from passage, stating the law violated the Constitution's Equal Protection Clause. Idaho Senate Democratic Minority Leader Michelle Stennett, expressed that the bill is redundant given the 2018 ruling. "I think what they're focusing on is misplaced," Stennett says. "(It) misses the large need and where we should be focusing, and that is incredibly reckless." Peter Renn of Lambda Legal, the group that helped take down the 2018 bill, agrees. "While the rest of the world is trying to solve a public health crisis, Idaho lawmakers are creating public health problems," he says. PRRI data indicates that more than three-quarters (79%) of Americans believe that transgender people face at least some stigma in their community, including just under four in ten (38%) Americans who believe transgender people face a lot of it.

ICE Halts Bulk of Immigration Enforcement
 Immigration and Customs Enforcement announced on Wednesday that they would halt the majority of their enforcement across the United States amid the spread of the coronavirus. The organization will continue to operate to detain immigrants who have committed crimes or pose a danger to society. "During the COVID-19 crisis, ICE will not carry out enforcement operations at or near health care facilities, such as hospitals, doctors' offices, accredited health clinics, and emergency or urgent care facilities, except in the most extraordinary of circumstances," a notification to Congress explains. "Individuals should not avoid seeking medical care because they fear civil immigration enforcement." Earlier in the week, critics of ICE warned that the coronavirus could spread widely in immigration detention centers. "Public health experts have warned that failing to reduce the number of people detained — and in particular, failing to release those particularly vulnerable to the disease — endangers the lives of everyone in the detention facility, including staff, and the broader community," writes Eunice Cho, senior of the ACLU's National Prison Project. Prior to the coronavirus being labeled a pandemic, nearly half of Americans (49%) rated immigration as a critical issue, 42% said it is one of many important issues, and only 9% said it is not important at all.