Charles Blow: Focus Coronavirus Fight in Black Cities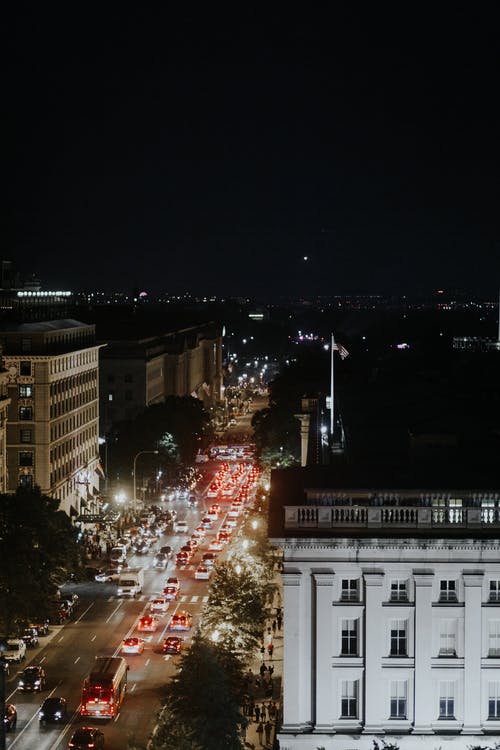 Charles Blow: Focus Coronavirus Fight in Black Cities 

Earlier this week, Washington D.C. became the latest city to release it's coronavirus infection and mortality rates with accompanying data on age and race. On Wednesday 56% of the district's coronavirus deaths were categorized as black or African American. In New York, data shows that black Americans represent 28% of coronavirus deaths, despite only amounting to 22% of the city. According to Charles Blow in The New York Times, early data like the numbers in D.C. suggests that the fight against coronavirus needs to be centered on predominantly black cities. Blow cautions that there isn't enough data to indicate a trend, but that action should be taken. "It may be that these majority black cities simply have more essential workers who are also black. The issues of co-morbidities may be more acute there. There may be more poverty. There may be more people without cars and depending on public transportation," he writes. "Whatever the case, let's set the data now, and if they show what I suspect they will, let's shift our focus to these majority-black cities."

Asylum Seekers Told to Go Home Due to Coronavirus 

The Associated Press reports that immigrants seeking asylum at the U.S. and Mexico border are being turned away due to the coronavirus crisis. Jackeline Reyes recounts the experience she had with her daughter. "The agent told us about the virus and that we couldn't go further, but she didn't let us speak or anything," Reyes says. The virus subsequently closed the southern border of Mexico, meaning that Reyes was unable to travel home to her native Honduras. "The U.S. government used an obscure public health law to justify one of its most aggressive border crackdowns ever. People fleeing violence and poverty to seek refuge in the U.S. are whisked to the nearest border crossing and returned to Mexico without a chance to apply for asylum. It eclipses President Donald Trump's other policies to curtail immigration — which often rely on help from Mexico — by setting aside decades-old national and international laws," reports the Associated Press. PRRI's latest data from the 2019 American Values Survey shows that 35% of Americans are in favor of laws that prevent refugees from entering the U.S., while 64% of Americans oppose such laws. 
Online Concerts Bring Distraction During Social Distancing 

In a PRRI survey conducted between March 17th and March 22nd, 80% of Americans said they would likely avoid attending a concert or sporting event. With live music performances cancelled across the country, many artists have taken to social media to perform their music and provide some brief distraction from the current socially distanced world. "In isolation, music feels more necessary than usual. Fans know that, and musicians know that. Which is why many artists in quarantine are finding other ways to perform 'live,' via platforms like Instagram and YouTube, and rallying around hashtags like #TogetherAtHome," writes Allegra Frank for Vox. Some artists have turned this venture in a way to raise money for organizations battling or impacted by the coronavirus. In March, Ben Gibbard of Death Cab for Cutie, hosted a week of Facebook Live streaming concerts highlighted by unique set lists, and a new organization to donate to each night. "We're in this period where we have this enormous capacity for altruism," Gibbard tells Vox. "And I think a lot of people right now are looking for a way to help. They just don't necessarily know where to start or what to do."

Jerry Falwell Jr. Touts 'Warrants' For Reporters Who Covered Liberty University's Coronavirus Response

Jerry Falwell Jr., the evangelical president of Liberty University in Virginia, announced on Wednesday night that two journalists who had recently covered his school had been issued "arrest warrants" for allegedly trespassing. Falwell Jr. decided to keep his school open and asked students to return to their dorms, despite state and federal regulations discouraging travel and communal congregating. This story — which was was covered by NYT freelance photographer Julia Rendleman and ProPublica reporter Alec MacGillis raised concern across the country as reports of students returning and getting sick made headlines. Falwell Jr. demanded the story be retracted and argued that the school open specifically for students who had "no where else or no place safe to go," he said. Less than one day after Falwell Jr's. announcement, it was revealed that the "arrest warrants" were circulated by the school's campus police department and not signed by a judge. The New York Times and ProPublica reports had described a tense environment at the school, as many students returned to their homes, or reported symptoms of illness. According to new PRRI data surrounding coronavirus and social behaviors, about half (48%) of white evangelical protestants are likely to avoid all major activities during social distancing.