Carusone: PRRI Poll Shows that Roger Ailes' Plan for Fox News Has Come True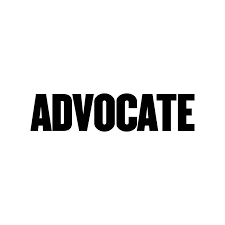 On Thursday night's episode of All In with Chris Hayes, guest host Ali Velshi discussed PRRI's latest release and a story in The Washington Post it inspired. Velshi was joined by Angelo Carusone of Media Matters for America to discuss the impact of Fox News on voter perception. "A recent poll from the Public Religion Research Institute finds that of Republicans who cite Fox News as their primary news source, a whopping 98% oppose impeaching and removing Trump, compared to just 90% of non-Fox citing Republicans. And 55% of primarily Fox-watching Republicans say there's almost nothing the president could do to lose approval, while only 29% of non-Fox citing Republicans feel the same way," Velshi notes. According to Carusone, these types of numbers are in line with the initial inspiration for the channel. "It's important to keep in mind that this is the — actually the reason why Fox News was built. I mean, when Roger Ailes was beginning it, the whole idea was that it would prevent what happened to Richard Nixon from ever happening again to a Republican president."
PRRI Survey Shows Democrats and Republicans are Far Apart on the Issues
In a recent piece for Deseret News, Kelsey Dallas recaps the 2019 American Values Survey and the accompanying panel discussion at the Brookings Institution. Dallas pays particular attention to the partisan divides among Americans revealed in the survey. She quotes E.J. Dionne Jr., from the Brookings Institution, who summarized the division during the panel discussion. "We are pretty much as divided as we think we are. This survey really underscores that dramatically," Dionne Jr. said. Unsurprisingly, the survey shows that Americans are far apart in their views of President Donald Trump. More than eight in 10 (82%) Republicans view Trump favorably, compared to just 6% of Democrats who say the same. The partisan gap is visible beyond specific issues into how people think. PRRI CEO and founder Robert P. Jones notes that the two parties are in disagreement over "what's important, what's at stake and what we should be worried about as we head into the next election."
Illinois and the Cost of Out-of-State Abortion Care 
In recent years, the states surrounding Illinois have passed laws that make it more difficult for a woman to have an abortion. "Indiana, Iowa, Missouri and Kentucky — enacted new restrictions like mandatory ultrasounds and requirements on waiting periods and counseling. They also limit the number of weeks at which a pregnancy can be terminated. This year, a wave of states enacted even more restrictive rules," writes Maureen Foertsch McKinney of NPR Illinois. In response to this, Illinois passed a new law that classifies abortion as a fundamental right. McKinney highlights a new project from Cynthia Buckley of the University of Illinois that shows abortions for women who live in Illinois are falling, while abortions in Illinois for women who come there from out-of-state are on the rise. This project illustrates how other states are impacted by out-of-state abortion laws. "We are literally and figuratively footing the bill for women's health care in states like Missouri and Iowa and Indiana. Basically, we are a great state in a really bad neighborhood for women's reproductive rights," Buckley says. 
Robertson Goes After Trump on Syria
Controversial televangelist Pat Robertson continued his recent criticism of President Donald Trump this week, with a statement drawing a historical comparison between Trump and Former British Prime Minister Neville Chamberlain. Robertson compared Trump's decision to withdraw U.S. military support from northern Syria to the British government's initial cooperation with Nazi Germany in the 1930s. "The Kurds, we have abandoned them. They are being slaughtered by the Turks and we have given a major part of Syria, and I promise you as I'm sitting here right now, Russia is going to come against us, Turkey is going to come against us, China is going to come against us, North Korea is going to come against us." Robertson is among many evangelical leaders who have criticized Trump's handling of the Syria withdrawal. Despite some evangelical disagreement, Trump is still popular among the ranks. Newsweek notes that recent PRRI data shows that 99% of Republican white evangelical Protestants do not think that Trump should be impeached and removed from office.