Can a Moderate Democrat Ever Win?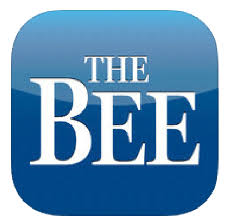 Can a Moderate Democrat Ever Win?
In a recent piece for The Atlantic, Ibram X. Kendi, Director of the Antiracist Research and Policy Center at American University, writes of whether a moderate could ever actually be elected President of the United States. Kendi recaps the modern history of Democrats trying to elect a moderate politician to the presidency, noting losses in 1980, 2000, 2004, and 2016. "Moderate Democrats blame progressive candidates for losses, but they can't seem to blame moderate candidates for their losses. Moderates can't seem to reflect on the historical electability of their candidates as they implore progressives to reflect on the historical electability of their candidates. Moderates recognize how progressive candidates alienate certain voters, but they can't seem to recognize how moderate candidates alienate certain voters. Moderates implore progressives to give moderate candidates a chance, but they can't seem to give progressive candidates a chance," Kendi writes. PRRI data from 2019 illustrates a disparity between moderates and more traditional liberals. Americans who say they are absolutely certain to vote are also more likely to identify as moderate (37%) than liberal (28%). A majority (61%) of Americans who say they will have to wait and see on the candidate before they commit to voting democrat in the next election, identify as moderate.
Is The Rise of the 'Nones' Over?
Richard Ostling at Get Religion recently analyzed a series of articles that challenge the notion that young people are growing increasingly more non-religious. PRRI Board Chair Melissa Deckman recently published data in Religion in Public that indicates no change between the millennial generation and generation in Z in the number of people who are religiously affiliated. "It appears that the rate of younger Americans departing from organized religion is holding steady," Deckman writes. Ostling later recaps a companion piece by Ryan Burge and PRRI Board member Paul Djupe. "[The authors] pursued the theme and found similar patterns in three other standard social-science resources, the annual General Social Survey, the 2018 Cooperative Congressional Election Study, and PRRI's four-year American Values Atlas. They concluded that 'the population rate of the religious unaffiliated is at least leveling off and may be contracting,' offering interesting speculations on possible reasons why," Ostling notes.
AOC Responds to Critique About Her Clothes
Rep. Alexandria Ocasio-Cortez (D-NY) quickly dismissed criticism over a designer dress she recently wore on The View. The dress, which was marked down from $580 to $232, caught the attention of least one New York Post writer who penned an article criticizing her sartorial choices. In response, Ocasio-Cortz tweeted that she borrows or rents a lot of her wardrobe. "Yep! I rent, borrow, and thrift my clothes. (It's also environmentally sustainable!) The Post is just mad that you can look good fighting for working families," Rep. Ocasio-Cortez wrote in a Saturday tweet. "Sequins are a great accessory to universal healthcare, don't you agree?" The New York representative highlighted the gender disparity and scrutiny exhibited in coverage of the wardrobes of prominent women in a follow up tweet. "Tempted to do a 'woman on the street' bit and wait outside the Republican cloak room to ask each GOP Congressman how much their tailored suits cost," she added. PRRI data shows that 65% of the country believes that women face a lot of discrimination in the United States, up from 44% in 2013.
Pixar Confirms First Openly LGBT Character
An upcoming film from Disney will feature the studio's first self-identifying LGBT character. "Onward," a new fantasy Pixar film about young elves who discover a wizard's staffwill feature a lesbian police officer voiced by actor and writer Lena Waithe. The inclusion of the character marks a small step forward for Disney. "In the past, Disney has come under fire for either queer erasure or introducing LGBTQ representation that barely registers. Even China, notorious for gay censorship, kept in the much-touted same-sex kiss in the latest Star Wars film. And although One Million Moms got up in arms over female background characters in Toy Story 4 dropping their child off at school, it barely registered for most audience members. The original 'exclusively gay' moment from the live-action Beauty and the Beast was also hardly a blip," writes Daniel Reynolds in The Advocate. PRRI data from 2017 shows that many young people believe film and television negatively stereotypes the LGBT community. Most young people believe the media depicts gay, lesbian, and transgender people in ways that promote stereotypes, but fewer say the same of how women are portrayed. More than half (55%) say that the media and entertainment industries promote negative stereotypes on LGBT people. More than seven in ten (72%) LGBT young people believe the news and entertainment industry negatively portray gay and lesbian people, and more than eight in ten (83%) believe transgender people are portrayed negatively.