Can a Catholic Institution Fire a Gay Employee?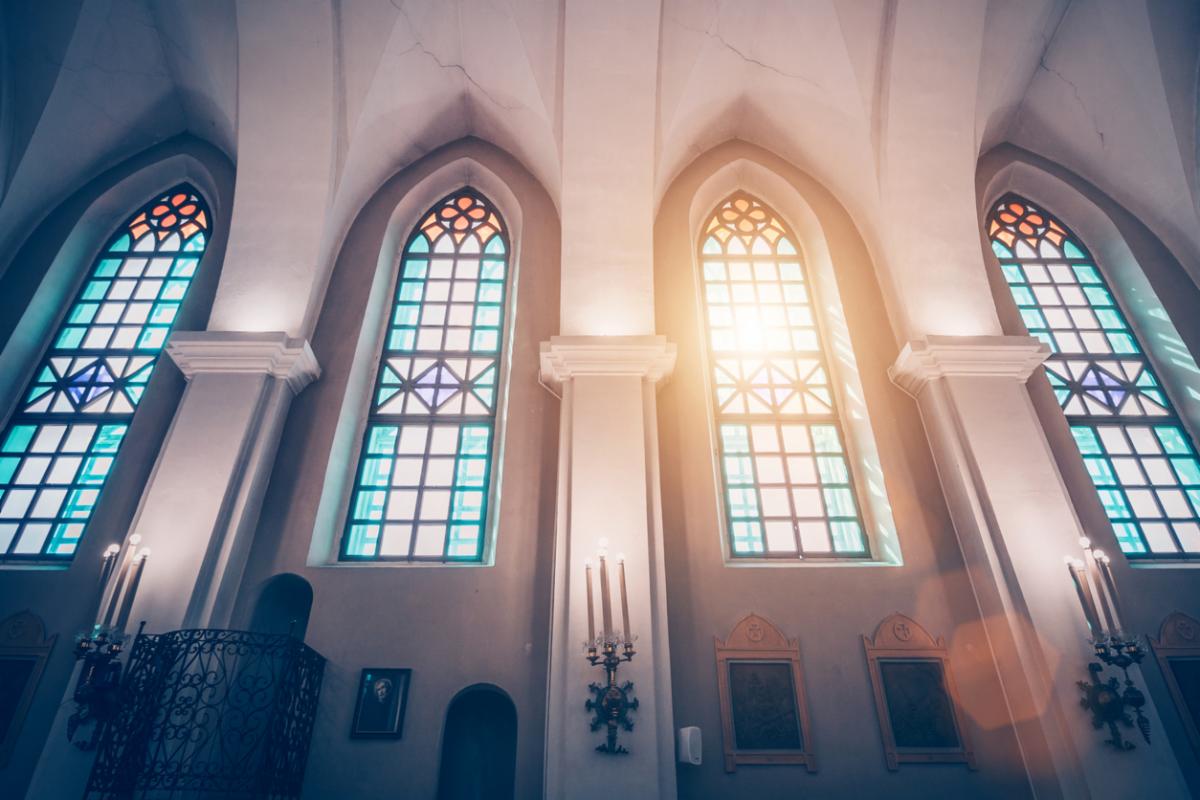 Can a Catholic Institution Fire a Gay Employee?
Nearly 40 years after she began working at Roncalli High School in Indianapolis, Lynn Starkey was fired after school officials discovered she was married to a woman. According to the school, Starkey's 2015 civil union was "contrary to the teaching of the Catholic Church" and thus made her ineligible for employment. A statement from the school states that in order to accomplish the missions of the Catholic Church, all staff must "uphold Catholic faith by word and action." In a piece for NBC News, Julie Moreau looks at the legal grounds for firing someone based on their sexual orientation due to religious beliefs. PRRI data shows that nearly seven in ten (69%) Americans, including 65% of Indiana residents, overwhelmingly support nondiscrimination laws that protect LGBT people.
Trump Administration Lifts Medical Deferrals for Immigrants Facing Deportation
The Trump administration has come under fire after eliminating a provision that allowed immigrants to remain in the United States while they or a loved one sought life-saving medical treatment. "This is a new low," Sen. Ed Markey (D-MA) told the Associated Press. "Donald Trump is literally deporting kids with cancer." The Associated Press also reports that the medical deferrals will now only be granted to military members and their families. All other requests will be handled by Immigration Customs and Enforcement, as opposed to U.S. Citizenship and Immigration Services. PRRI data shows Americans are divided on whether restrictions should be placed on legal immigration. A slim majority (51%) of Americans favor passing a law that places stricter limits on the number of legal immigrants coming to the U.S., while nearly as many (47%) oppose such a law. There are stark differences in attitudes among partisans. Nearly eight in ten (78%) Republicans favor stricter limits on the number of legal immigrants coming to the U.S. By contrast, only about one-third (36%) of Democrats hold this view. The views of independents mirror those of the general public.
Judge Rules on Missouri Abortion Bill
A federal judge ruled on Tuesday has temporarily blocked a Missouri ban on abortions after eight weeks. The American Civil Liberties Union of Missouri and Planned Parenthood filed a lawsuit last month to stop Missouri's controversial abortion law from being implemented, which would have gone into effect today. "The Missouri law, signed by Gov. Mike Parson in May, not only criminalizes abortions after 8 weeks of pregnancy, but also includes provisions that would prohibit abortions after 14, 18 and 20 weeks of pregnancy if the earlier bans are found unconstitutional," writes Crystal Thomas of the Kansas City Star."Planned Parenthood is challenging the bans based on gestational age, as well as the prohibition on abortions for reasons of sex, race or diagnosis of Down Syndrome," she continues. Recent PRRI data shows that 49% of Missouri residents believe abortion should be legal in all or most cases, while 45% believe it should be illegal. 
PRRI Mourns the Passing of Wade Clark Roof
Wade Clark Roof, a leading sociologist on religion and founding member of the PRRI Board of Directors, has died. He was 80. Roof was an accomplished professor, mentor, and author, who was perhaps best known for his 1993 book, "A Generation of Seekers: The Spiritual Journeys of the Baby Boom Generation." "He was part of an argument to move away from seeing sociology of religion as purely about numbers, and instead understand (it) as the lived experience of people in community," Diana Butler Bass, a historian of religion who knew Roof, tells Religious News Service. "While (his book) was very important in terms of quantitative sociology, it was also a lively example of a new ethnographic turn in the sociology of religion." Roof is predeceased by his wife, Terry P. Roof, and leaves behind two daughters and six grandchildren.