Buttigieg Responds to Alleged, Trump, Limbaugh Anti-Gay Convo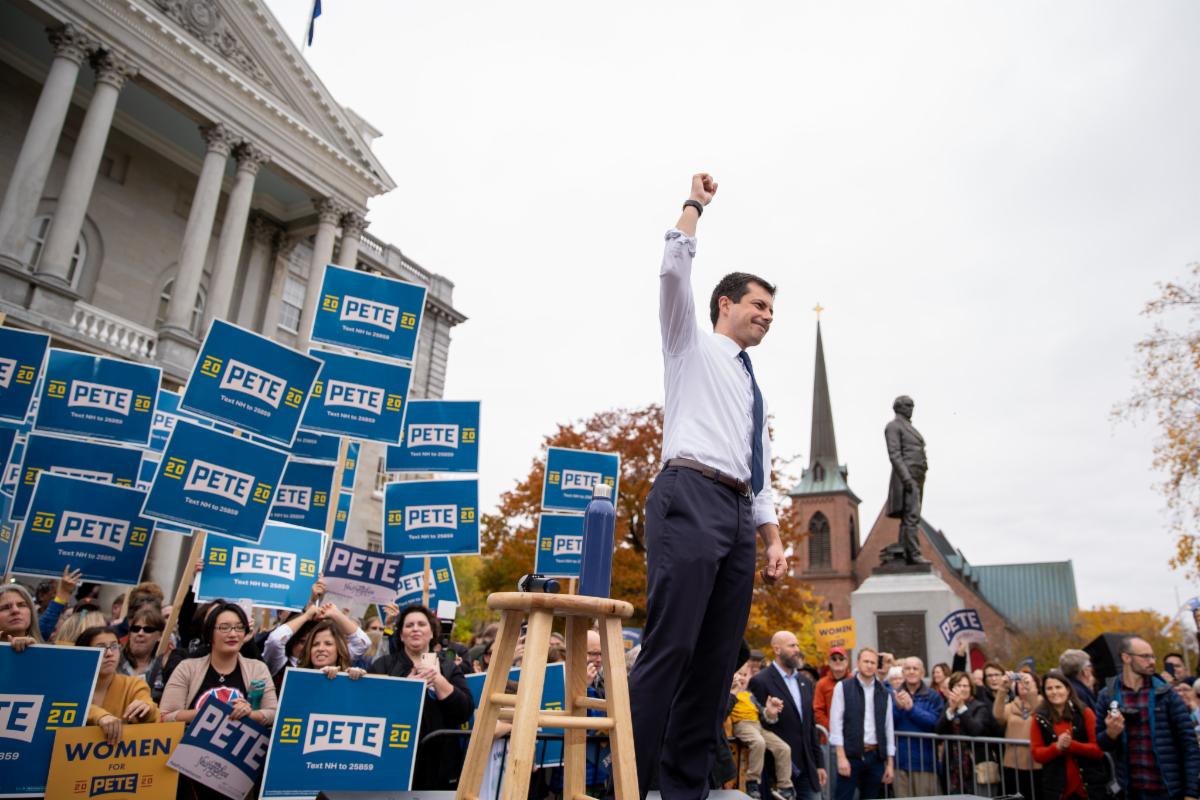 Buttigieg Responds to Alleged, Trump, Limbaugh Anti-Gay Convo
Former South Bend, Indiana mayor Pete Buttigieg is responding to attacks about his sexuality directed at him by President Donald Trump and Rush Limbaugh. Limbaugh recently claimed that the president told him not to apologize for homophobic comments he made about Buttigieg. During CNN's Town Hall last night, the democratic presidential candidate said that the two men were hardly able to lecture on morals, and made a veiled reference to their many marriages, and the president's relationship with erotic actress Stormy Daniels. "I think at a moment like this," Buttigieg said later in the evening of moments when his sexuality was criticized, "it's important that we find those who are maybe not quite there yet and help them get there instead of clubbing them over the head and telling them they're bad people until they see it just the right way." PRRI data shows that more than six in ten (62%) Americans support same-sex marriage, a nearly ten-point increase from 2015, when 53% of Americans supported it.
The Hunt for Gender-neutral Baby Products
A recent piece at Vox looks at the lack of gender-neutral options that exist for baby products at some of the largest stores in North America. Writer Chris Chafin examines what they refer to as an America "obsessed with the sex of their newborns," an issue that can be traced back one hundred years. "How we ended up in a culture so obsessed with the gender identity of infants turns out to be a complicated, century-long tale involving everything from Sigmund Freud to 1980s advances in medical technology," Chafin writes. Along the way, he highlights a movement in the United States to make the pomp and circumstance surrounding products for newborns a gender-neutral experience. Chafin uses PRRI data to highlight where the country stands with overall transgender issues. A 2019 PRRI study shows that 62% of Americans say they have become more supportive of transgender rights compared to their views five years ago. 
How to Heal Political Discord in a Relationship
In the time leading up to the election of President Donald Trump, a couples therapist working at the University of Minnesota noticed a trend among his patients — liberal women were threatening to divorce their husbands if their husbands voted for Trump. Over the last four years, Bill Doherty has kept up with the trend of politics dividing marriage, and embarked on a cross country tour with the nonprofit organization Better Angels (which "specializes in depolarization of the politically fraught") to combat it. Doherty's "depolarization" workshops are designed to help loved ones cut across stereotypes and barriers they may have formed on another person's political stance. "Better Angels' depolarization workshops—named after a line in a speech Abraham Lincoln gave on the brink of Civil War—are now in all 50 states. They cover how to deal with warring relatives, how to have rational conversation without flying off the handle, how to question one's own assumptions. Each red-blue faceoff is run by a pair of moderators, one from each side. Membership costs $12 a year," reports Susan Du writing in City Pages. Du notes PRRI data shows that 35% of Republicans would be somewhat or very unhappy if their child married a Democrat, while 45% of Democrats say they would be unhappy if their child married a Republican.
New Abortion Bill Advances in Iowa
Two years after the Iowa Supreme Court struck down a similar bill, a bill has passed in the state that institutes a 72-hour waiting period for abortions. "It's something I'm very passionate about," explains the bill's sponsor, state Sen. Brad Zaun (R). Zaun says that he was disappointed by the prior court decision. If the bill is challenged and makes it to the Iowa Supreme Court, it will be debated by a far more conservative group of judges than before, something Zaun acknowledges. "I mean, there's different people that are sitting on our Supreme Court now," he says. Daniel Zeno, a lobbyist for the American Civil Liberties Union of Iowa, was more blunt in his assessment. "What the Legislature is doing is … literally passing a law that the court has already found to be unconstitutional," Zeno tells The Des Moines Register. PRRI data from 2019 shows that 52% of Iowans think abortion should be legal in all or most cases.