Brownstein: If Impeachment Doesn't Sway Republicans, the Future is Bleak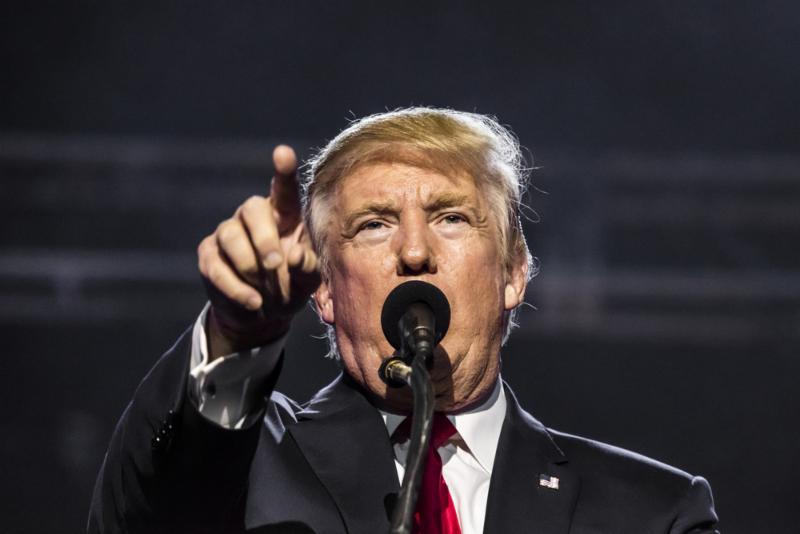 Brownstein: If Impeachment Doesn't Sway Republicans, the Future is Bleak
In a recent piece for The Atlantic, Ron Brownstein wonders if the impeachment inquiry hearings regarding President Trump and Ukraine will have any remote impact on his core group of supporters. If damning evidence fails to turn Trump's most loyal supporters, Brownstein believes a bleak reality will have taken over. "The larger question the hearings may raise, then, is whether the partisan divide has widened to the point where Republican voters and elected officials alike will not consider valid any process controlled by Democrats, no matter how powerful the evidence it produces." If that happens, Brownstein believes that it confirms that "partisan loyalties" outweigh "national commitment to applying the rule of law." Brownstein cites recent PRRI data that shows how far the divide can go. PRRI found that a majority (55%) of Republicans for whom Fox News is their primary news source say there is nothing Trump could do to lose their approval, compared to only 29% of Republicans who do not cite Fox News as their primary news source. Similarly, 45% of Republicans who do not have a college degree say there is virtually nothing Trump could do to lose their support, compared to 35% of college-educated Republicans who say the same.
Bush Lawyer: Paula White is Running a Ponzi Scheme from Within the White House
Richard W. Painter, an ethics lawyer from the Bush administration, took to Twitter this week to chastise Paula White. White is a televangelist who was recently appointed as the leader of President Donald Trump's Faith and Opportunity Initiative. White is also Trump's de-facto spiritual guide and a controversial figure in the evangelical church community. "This 'prosperity gospel' scam by @Paula_White tests the boundaries between 'religious freedom' and criminal mail fraud and wire fraud," Painter said. "'Send me money and God will make you rich.' Now she uses her White House position to make her sales pitch." Painter had earlier referred to White as running a Ponzi scheme from inside the White House. Jason Lemon of Newsweek reminds readers that among White's peculiar calls for financing from her followers was a January 2018 request for their first paycheck of the year. If they did not send her their first paycheck, White warned there would be consequences from God. Lemon later cites PRRI data to show the strong link between Trump and white evangelicals. "White evangelical Christians remain a strong base of support for Trump, with an October poll showing that 99 percent of Republicans from that demographic are opposed to the president's impeachment and removal from office. Over 80 percent of [Republican] white evangelicals voted for Trump in the 2016 presidential election, according to a survey by the Public Religion Research Institute," he writes.
Daily Herald Looks at LGBT Nondiscrimination and BYU
A recent piece by the editorial board at the Daily Herald in Utah looks at Brigham Young University and complaints the school has received over their policies as it relates to LGBT employees. According to the Herald, two national scientific organizations pulled ads for jobs at BYU after allegations that their policies were discriminatory towards LGBT employees. BYU takes direct hits at the LGBT community in the school's honor code, which all employees to abide by. "Homosexual behavior is inappropriate and violates the Honor Code. Homosexual behavior includes not only sexual relations between members of the same sex, but all forms of physical intimacy that give expression to homosexual feelings," the code states. The Herald editorial team argues that BYU is behind the times in how the country, and the rest of Utah, handles LGBT nondiscrimination. "Amending civil rights laws and existing policies is where real change will be made in how future conversations like these play out. The Church of Jesus Christ of Latter-day Saints has been a forceful advocate in the determination of future religious rights in defense of its policies, and understandably so. This requires those who disagree with sexual orientation discrimination to lobby and increase support for future federal protections as well," the Daily Herald writes. PRRI data shows that 69% of the country supports LGBT nondiscrimination protections, including 77% of Utah residents.
First Latino Archbishop Head Calls for Immigration Reform
Archbishop José Gomez of Los Angeles was recently elected to the position of President of the United States Conference of Catholic Bishops. Gomez, who was already the highest-ranking Latino in the U.S. Catholic Church, is now the first Latino ever elected to this position. On Monday, Gomez wrote in an email to his followers that immigration reform in the United States was long past due. "In this great country, we should not have our young people living under the threat of deportation, their lives dependent on the outcome of a court case," Gomez writes. In the Los Angeles Times, Sarah Parvini looks at how Gomez, himself a Mexican immigrant, rose to prominence, and the current relationship between Latinos and the Catholic Church. "Catholics, like the general U.S. population, are divided over immigration, notably along ethnic lines. About 77% of Latino Catholics favor allowing immigrants who are living in the U.S. illegally an opportunity to become citizens, compared with 55% of white Catholics, according to the Public Religion Research Institute," Parvini writes.