Brownstein: How Trump Embraces Racism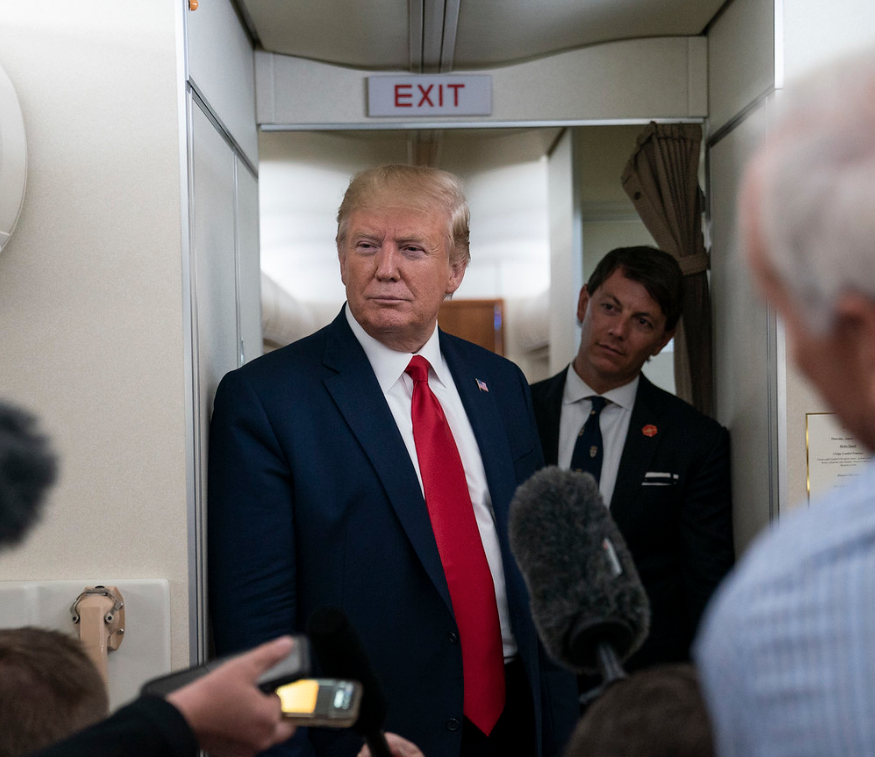 Brownstein: How Trump Embraces Racism
In a recent piece for The Atlantic, Ron Brownstein examines how President Donald Trump has used accusations of racism to stimulate his base in his presidential re-election campaign. Throughout his presidency, Trump has regularly used inflammatory language directed at Hispanics, African Americans, minority political leaders, and women. Brownstein looks at PRRI data that finds that Trump supporters are more likely than other Americans to dismiss the notion of racial discrimination in the United States. "In a national 2018 survey, the nonpartisan Public Religion Research Institute (PRRI) found that two-thirds of adults who approved of Trump's job performance as president agreed that 'discrimination against whites has become as big a problem as discrimination against blacks and other minorities,' according to detailed results provided to me by PRRI. Among Americans who disapproved of Trump's performance, just 23 percent agreed with that sentiment, and fully three-fourths disagreed," Brownstein writes. That same PRRI survey also found that 56% of people who approve of Trump believe that discrimination against men is as big an issue as discrimination against women. Whether Trump supporters who believe that racism is an issue in the United States will choose to express that at the ballot box in November 2020 remains to be seen.
The NCAA and Discrimination
 Last week, a memo from the NCAA mandated that all players must be represented by an agent with a college degree. The new policy also would have required new certification rules that many argue would make it more difficult to represent an NCAA-eligible player. The rule quickly became known as the "Rich Paul Rule" because it would prevent powerful agents such as Rich Paul, who didn't attend college, from representing college athletes who are considering the NBA draft early. After a strong backlash against the degree requirement from players and agents alike, the NCAA dropped the provision. The short-lived policy still received attention from Paul, who penned an op-ed in The Athletic on how the college degree requirement targets people of color and those of lesser means. "Unfair policy is introduced incrementally so people accept it because it only affects a small group. Then the unfair policy quietly evolves into institutional policy. I'm not sure what the technical term is for that because I didn't finish college, but I know it when I see it." In a follow-up piece for The Atlantic, Jemele Hill examines the discriminatory nature of the rules. Hill speaks to an agent feeling the impact of the rules who believes young black players feel more comfortable with a friend or family member representing their interests. "So, again, how exactly is the NCAA helping players?" Hill wonders. "Discarding a discriminatory rule just means the NCAA is sensitive to public criticism. It doesn't mean the NCAA suddenly understands what athletes need."
Black High School Students Held at Gunpoint While Fundraising by White Woman
Four Arkansas students trying to raise money for their high school's football program were recently held at gunpoint by a white woman who thought they were thieves. The woman, 46-year-old Jerri Kelly, told police that she reported the boys as suspicious because "all males were African American and I know this residence to [be] white." An hour later, Kelly tried to buy the boys lunch after lecturing them about how not to look "suspicious." According to the police report, Kelly was charged with aggravated assault, false imprisonment, and endangering the welfare of a minor. The boys, who have not been named because they are minors, are said to be traumatized by the encounter. A 2017 MTV/PRRI poll of young people age 15-24 found that 72% believed that black people face a lot of discrimination in the United States.