Biden Said He'd Veer From Trump on Immigration. The Reality Is More Complicated.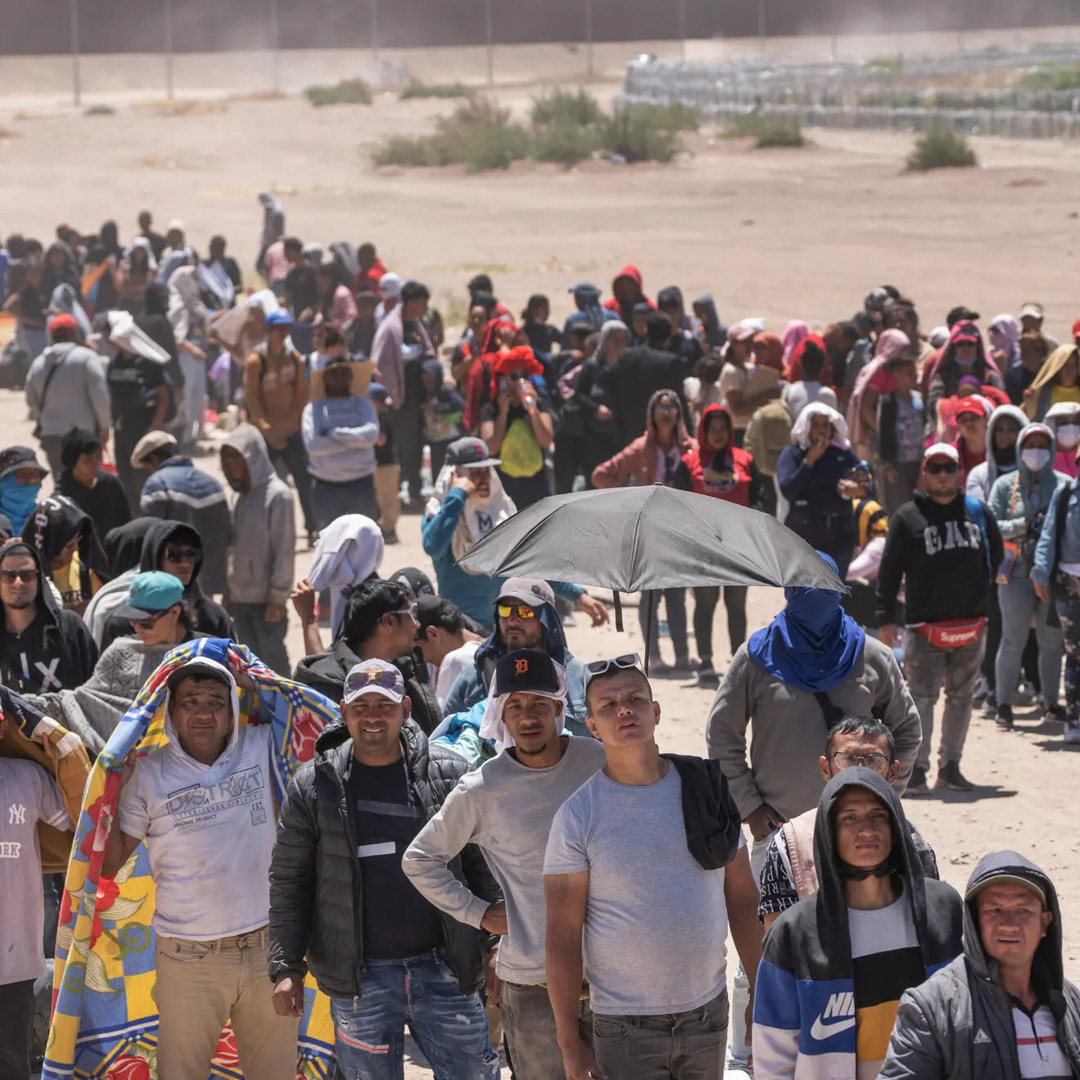 Biden Said He'd Veer From Trump on Immigration. The Reality Is More Complicated.
Michael D. Shear for The New York Times reports that on Thursday, the Biden administration's new restrictions for asylum seekers will begin being enforced at the border, when the pandemic-era Title 42 policy expires. Though Biden vowed to set himself apart from Trump in terms of immigration, his administration is expected to impose a very similar restriction on asylum seekers by quickly rejecting claims for most people who cross the border but do not seek refuge in Mexico first. At CBS News, immigration reporter Camilo Montoya-Galvez writes that the new rule is a "dramatic shift in asylum policy" expected to be challenged by immigration activists in federal court. PRRIresearch finds those who most trust conservative television media (76%) are significantly more likely than those who most trust a mainstream television source (28%) to say that immigrants are a threat to traditional American customs and values.
---
In Surprise Move, Texas Lawmakers Advance Assault Weapons Bill
Caroline Linton for Yahoo News reports that Texas state lawmakers on Monday advanced a gun control bill hours after families of mass shooting victims urged them to act in the wake of yet another mass shooting at a mall in Allen, Texas. Two Republicans joined Democrats to pass a bill out of committee that would raise the legal age to buy an assault-style weapon to 21, as well as prohibit firearm sales to those who are intoxicated or who have a protective order against them. Nikki Cross, a parent whose child Uziyah died in Uvalde by an 18 year old assailant, testified: "I don't come here and ask you to bring my child back — can we just raise the age limit to purchase assault-style weapons from 18 to 21?" PRRI research finds that nearly six in ten white Republicans (58%), 54% of white evangelical Protestants, 46% of white men, 45% of white Americans without a college degree, and 45% of white mainline Protestants report having guns in their homes or garages.
---
Anti-'Grooming' Republican Resigns After Alleged Sexual Relationship With Teen
Ryan Bort for Rolling Stone reports that Ryan Slaton, a Texas state Representative known as a conservative hard-liner resigned on Monday after the House Committee on General Investigating found he had an inappropriate sexual relationship with a 19-year-old intern. The committee released a "damning 16-page report detailing Slaton's 'grave and serious' misconduct, unanimously recommending his expulsion from the legislature." Slaton was one of the most prominent voices decrying the alleged sexualization of children and introduced a bill to ban kids from attending drag shows. Slaton also supported legislation to ban drag shows, oppose transgender rights, and  introduced a bill that would give tax cuts to heterosexual married couples with children. PRRI data finds that 75% of Texans support nondiscrimination protections for LGBTQ people in jobs, public accommodations, and housing.
---
Undoing the Christian Nationalism of the Doctrine of Discovery
PRRI Board Member Andrew Whitehead for Religion News Service examinesthe move of the Vatican to formally repudiate the centuries-old "Doctrine of Discovery," noting that Native Americans felt the statement downplayed the active role of the Catholic Church in driving the colonization and destruction of Indigenous populations. Whitehead questions how much can we expect such a statement to change long-held attitudes regarding the historical right of European Christians to displace and destroy Indigenous peoples. Whitehead cites PRRI research that finds Christian nationalism is intimately intertwined with the belief that "God intended America to be a new promised land where European Christians could create a society to serve as an example to the rest of the world."
---
What's Buzzing?
Read the full report "Political and Religious Activation and Polarization in the Wake of the Roe v. Wade Overturn" here.