Biden Campaign Ad Uses World Leaders to Poke Fun at Trump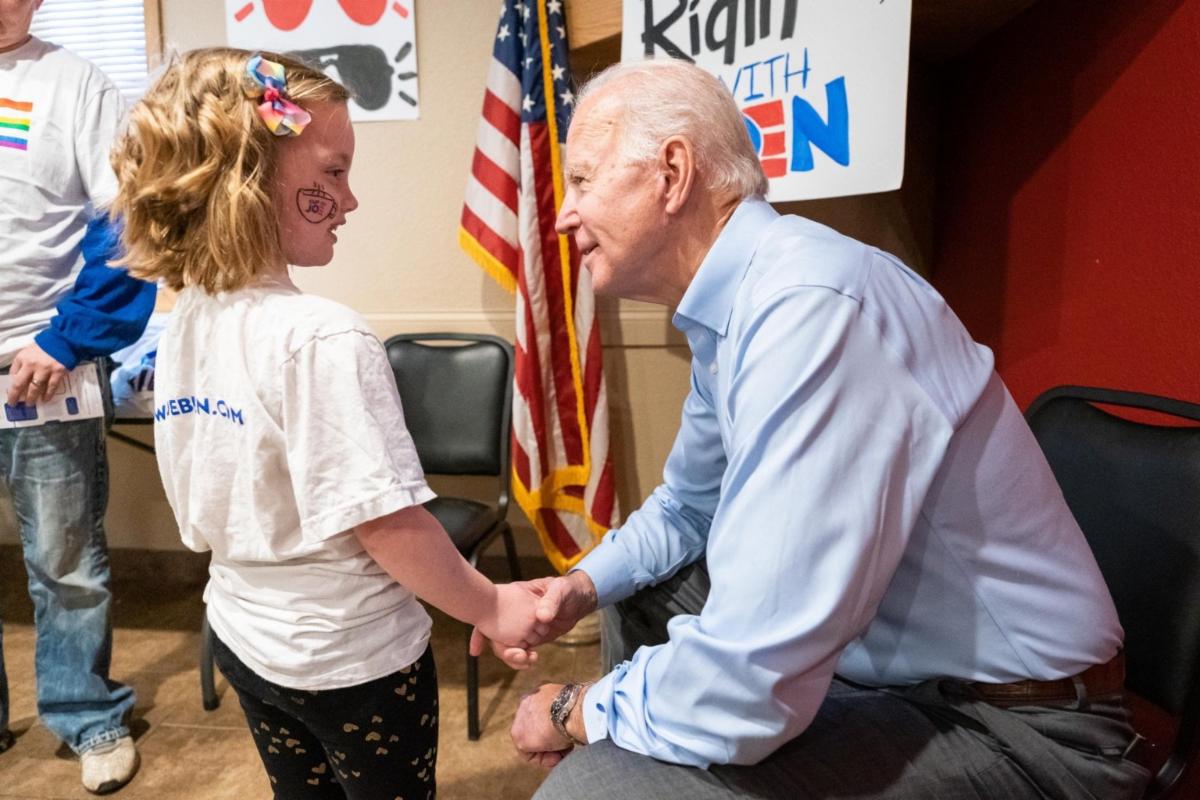 Biden Campaign Ad Uses World Leaders to Poke Fun at Trump
A new political advertisement from former Vice President Joe Biden uses a recently released video of world leaders poking fun at President Donald Trump. In the video, Canadian Prime Minister Justin Trudeau can be seen joking with leaders from France and England about Trump. "If we give Donald Trump four more years, we'll have a great deal of difficulty of ever being able to recover America's standing in the world, and our capacity to bring nations together," Biden says in a voiceover, while more images of Trump goofing off in front of world leaders continues to play. Trump defended his conduct in a tweet prior to the video's release. "The Fake News Media is doing everything possible to belittle my VERY successful trip to London for NATO. I got along great with the NATO leaders, even getting them to pay $130 Billion a year more, & $400 Billion a year more in 3 years. No increase for U.S., only deep respect!" Trump said. PRRI data shows that more than seven in ten Americans say they would like his speech and behavior to be more consistent with his predecessors (73%), and almost two-thirds (65%) of Americans say that Trump has damaged the dignity of the presidency. 
New Survey Looks at How Many Americans Believe God Anointed Trump
Paul Djupe, a PRRI Board member and associate professor of political science at Denison University, along with Ryan Burge, assistant professor of political science at Eastern Illinois University, look at how many Americans think Trump is anointed by God in a new survey. The survey assessed the opinions of just over 1,000 Protestant Christians by asking two questions: If all presidents are anointed by God, and if Trump specifically was anointed by God to win the 2016 election. They find that only 21.4% believe Trump specifically was anointed by God to win in 2016, but this number increases among those who believe in modern-day prophets and a God who is active in daily affairs. Slightly more (29%) white evangelicals believe that Trump was anointed by God, but among white Pentecostals, that number increased to 53%. Djupe and Burge also find that belief in Trump's anointing is closely tied to support for Trump. Forty percent of those who rated Trump at 100 (most positive/warm) said he was anointed by God, but just 10% who gave Trump this rating also think all presidents are anointed by God. Djupe and Burge wonder if this indicates, "will white evangelicals remain with Trump to the bitter end?"
Pelosi Requests Articles of Impeachment for President Trump
On Thursday in Washington, D.C., House Speaker Nancy Pelosi (D-CA) formally requested articles of impeachment against President Donald Trump. For the last several weeks, the House of Representatives has held a public impeachment inquiry to determine if President Trump abused the power of his office in conversations with Ukraine about Democratic presidential candidate and former Vice President Joe Biden. "Sadly, but with confidence and humility, with allegiance to our founders and a heart full of love for America, today I am asking our chairmen to proceed with articles of impeachment," Pelosi said. On Wednesday, Pelosi held a special closed-door caucus meeting where no staff or electronic devices were allowed in. "Are you ready?" Pelosi is alleged to have asked, to which House Democrats responded with a resounding "yes." When PRRI last polled Americans on impeachment in October a slim majority (51%) of Americans supported impeaching and removing President Donald Trump from office, compared to 47% who did not think the president should be impeached and removed. This marks an increase of four percentage points from mid-September, prior to the announcement of an impeachment inquiry, when 47% of Americans supported impeachment and removal, and a majority (53%) opposed it. The increase in support for impeachment and removal was driven by a 10 percentage point surge in Democratic support, up from 78% in mid-September to nearly nine in ten (88%). Notably, 7% of Republicans and 49% of independents support impeachment and removal of President Trump. 
Roll Call: Democrats Have a Kanye Problem
A new piece in Roll Call looks at the jobs of Democratic National Committee Spokesman Brandon Gassaway and DNC African American Political Director Cyrus Garrett. Both men recently participated in the DNC's "Chop It Up" initiative, which holds info sessions at black barbershops across the United States in an effort to engage voters and find out what issues are front and center for black Americans. According to Roll Call's Clyde McGrady, one topic that has come up during these sessions, which could impede Democrats in 2020, is rapper Kanye West. "The multi-platinum selling, Grammy Award winning, stadium-filling rap legend has been extraordinarily vocal in his praise for Trump. Kanye sat out the 2016 election but said he'd have voted for Trump. And if there is one potential opening Trump has with black men, it's through criminal justice reform: The president signed into law last year a measure that eases mandatory-minimum sentences, among other things," McGrady writes. He concludes that a perception that Trump has championed criminal justice reform in a meaningful way could pose problems for Democrats. In 2015, PRRI found that 62% of Americans had a great deal of confidence in the criminal justice system. Nearly seven in ten (67%) white Americans expressed confidence, compared to 44% of black Americans.