Beach Battle Adds Another Wrinkle to Coronavirus Regulations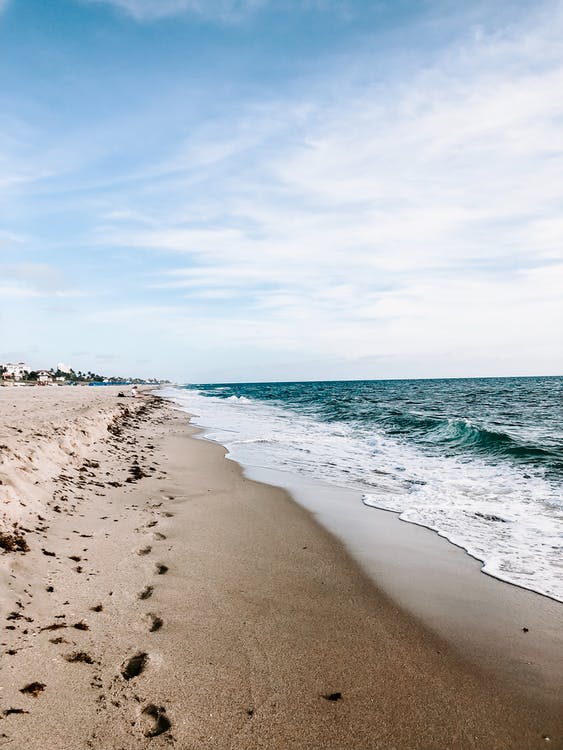 Beach Battle Adds Another Wrinkle to Coronavirus Regulations
On Thursday in California, Gov. Gavin Newsom announced that beaches in Orange County would be ordered closed. The announcement came after a string of increased crowds at beaches along the coast, which had remained open with social distancing guidelines. The New York Times notes that crowds came from other area counties where beaches were already shut down. "The county-by-county approach in California and Florida, perhaps the two states most defined by their iconic coastlines, has resulted in a patchwork of evolving rules that differ day to day, and even from beach to beach. Figuring out how to keep coastal areas safe represents one of the toughest dilemmas for state officials as they begin to move out of coronavirus lockdowns," report the Times. In Florida, some parts of the state have begun to re-open following weeks of shutdown. PRRI data from March shows that much of the country had been hesitant about participating in normal life during the pandemic. More than three in four Americans said they were likely to avoid activities that involved crowds or groups of people as a result of the coronavirus, including taking a cruise (81%), attending a concert or sporting event (80%) or going to the movies (79%). On Friday, Florida Gov. Ron DeSantis announced that parks and beaches across the state would re-open. "Sunlight rapidly killed the virus quickly," DeSantis told onlookers. No data thus far has proven that UV in sunlight would make any difference in the coronavirus infection rate. DeSantis' announcement comes days after a high-profile meeting with President Donald Trump at the White House. Recent PRRI data shows that Trump's favorability in battleground states, including Florida, has dropped substantially since March, from 53% to 38%.
The Face Mask is the Latest Symbol in the Ongoing Culture War
In a new piece for Politico, Ryan Lizza and Daniel Lippman make the case that the face mask is the newest symbol for the ongoing culture war between the left and the right in American politics. According to Lizza and Lippman, the stark partisan disagreements amid the coronavirus pandemic is "a sign that in a deeply polarized America, almost anything can be politicized and turned into a token of tribal affiliation." For progressives, they argue, wearing a mask is a sign that you take the pandemic seriously and are willing to make a personal sacrifice to save lives. On the right, the mask is often seen as a symbol of overreaction, and mask promotion on social media is a target of ridicule. In the White House, the reporters believe that mask-wearing is even more political and inconsistent, with Trump recently saying that he would not wear a mask despite recommendations from the Centers for Disease Control and Prevention that all Americans wear "cloth face coverings." And, just this week, Vice President Mike Pence toured the Mayo Clinic maskless — he was the only one in photos who had nothing to cover his face. PRRI data from 2019 shows just how negatively Democrats and Republicans view each other, solidifying the argument that the culture war won't be going away anytime soon. A clear majority (82%) of Republicans say the Democratic Party has been taken over by socialists, while similar number (80%) of Democrats say the Republican Party has been taken over by racists.