Baseball May be Coming Back Sooner than Anticipated, With a Very Different Look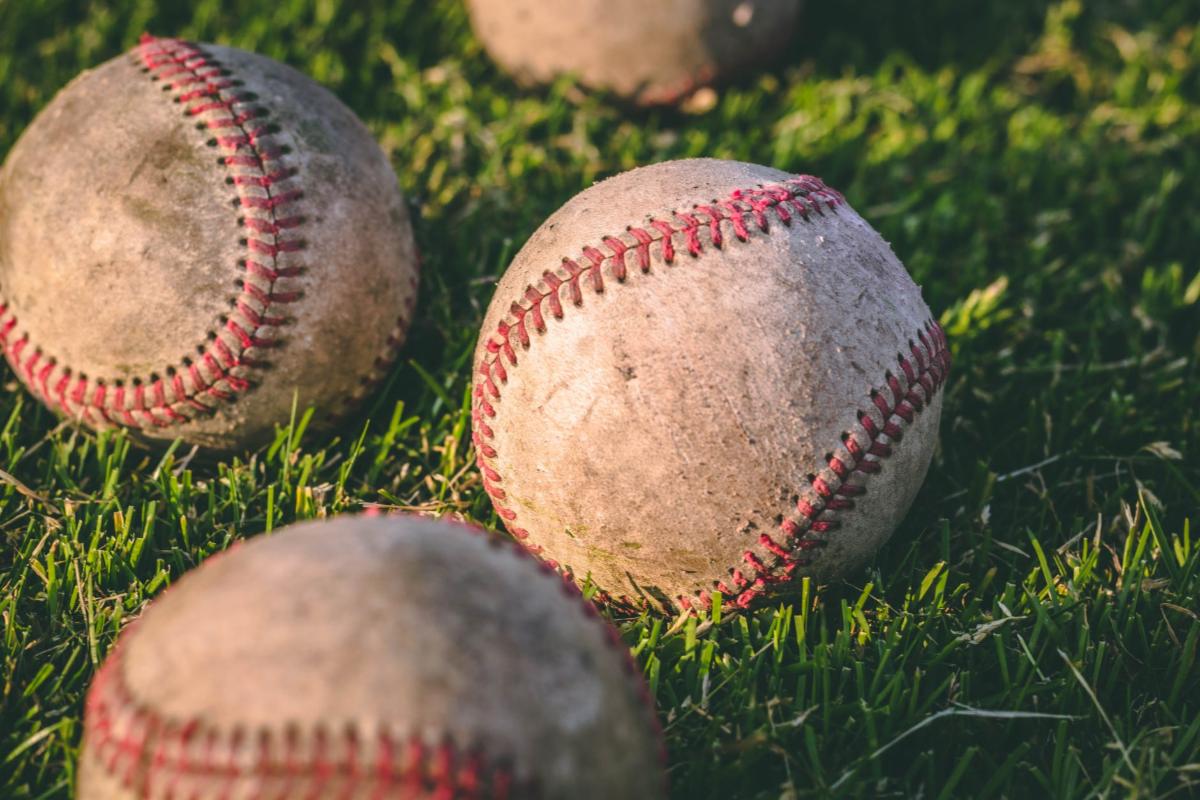 Baseball May be Coming Back Sooner than Anticipated, With a Very Different Look

A PRRI survey on behavioral changes as a result of the coronavirus shows that 80% of Americans say they would give pause to attending a concert or sporting event. Due to recent news from the world of baseball, Americans may not have to grapple with whether they should attend a sporting event during the coronavirus pandemic for some time. A series of Monday night dispatches shed light on heightened talks between Major League Baseball (the league's player's union) and the federal government that would bring sports back to American life. The Centers for Disease Control and Prevention and the National Institutes of Health are reportedly supportive of a plan to begin the MLB season in isolation in Phoenix, Arizona as the coronavirus pandemic plays out. Phoenix is home to 11 stadiums that could host baseball games, albeit with some altered rules, and most importantly, no fans in the stands. "Should the league and union agree to a deal, sources said, it would strongly increase the possibility that teams descend on the Phoenix area in May, provided the logistical issues — securing robust coronavirus testing, lodging, security, transportation and myriad other matters — can be solved. After a two- to three-week training camp, during which the protocols would be tested and iterated, MLB could consider beginning its regular season," reports Jeff Passan for ESPN. If the plan works, it would likely make Major League Baseball the first major sports league to return to operation in the entire world. PRRI data shows that 12% of Americans list baseball as their favorite sport. 

Cheers for Hospital Workers Fill the Streets of New York City

Across the five boroughs of New York City, cheers and cries of adulation are ringing out when daily shift changes occur at hospitals. At 7pm, a rotation change occurs as the doctors, nurses, and other healthcare workers who have spent their day caring for the coronavirus patients head home. The cheers also greet their evening counterparts, who will try and keep as many people alive and as healthy as possible while the rest of the city sleeps. Peter Marks recalls in The Washington Post that Walt Whitman once famously remarked that he could "hear America singing." During a recent trip to the grocery store, Marks experienced this daily ritual of cheers. "On this night, I heard New York cheering," Marks reports. As the coronavirus fight continues, videos of these cheers have spread across social media, inspiring the same to occur in other places across the country. "The tumultuous reception accorded the hospital workers, though, is no cry of despair. It is an impromptu curtain call, of multitudinous thank-yous, from a vast audience rooting for everyday heroes," Marks writes. 
South Florida, Where Jewish and Cuban Americans Love Trump

Recent PRRI data indicates that in late March President Donald Trump reached his highest ever level of favorability across the United States. Among the parts of the country where Trump saw his favorability ratings rise are battleground states for the 2020 presidential election, including Florida. Trump's favorability among residents of battleground states jumped 13 points from February to March, from 40% to 53%. A similar majority (56%) of Americans in Republican-leaning states hold favorable views of Trump, an increase from 47% in February. In The New York Times, Elaina Plott takes a longer look at Florida, particularly South Florida, and why many Floridians (even those who are not part of Trump's base) hold favorable opinions of the man. "To spend any time among Republicans in South Florida is to be in an America as Mr. Trump would have it, where his support extends beyond his white working-class base and includes unabashed admiration from the wealthy, from immigrants (at least many from Cuba and Venezuela), and from Jewish voters who thank him for the United States Embassy in Jerusalem," Plott writes. Despite his apparent popularity among Jewish Americans in South Florida, Jewish Americans have not become more Republican in Trump's time in office. In 2018, fewer than two in ten (18%) Jewish Americans said they are Republicans, unchanged since 2013. 

Evangelicals At Odds with Coronavirus Pandemic 

PRRI numbers show that white evangelical Protestants (48%) are just as likely as the country as a whole (48%) to say that they would practice social distancing for all major events when given a list of eight options. In The Washington Post, Kristin Kobes Du Mez of Calvin University looks at the white evangelical Protestant response to coronavirus, and how it embodies a trend by the religious group to embrace cartoonishly masculine viewpoints. One prominent evangelical pastor recently referred to clergy who adhere to local and federal guidelines on social distancing and refrain from congregating at church as "pansies" and men who have been "neutered." "This braggadocious approach to the coronavirus is not an aberration for a certain type of white evangelicalism. It's rooted in a conception of Christian manhood that has wielded enormous influence within conservative American evangelicalism for half a century," Kobes Du Mez writes. She then traces the influence of "manhood" back to the 1970s, and the rise of preachers like Jerry Falwell Sr. According to Kobes Du Mez, "it was this conception of militant masculinity that drew many evangelicals to Donald Trump." Trump has received high marks from white evangelical Protestants throughout his time in office. Recent data shows that 77% of white evangelical Protestants hold a favorable view of Trump.