As COVID-19 Fears Ensue, More States Take up Voting by Mail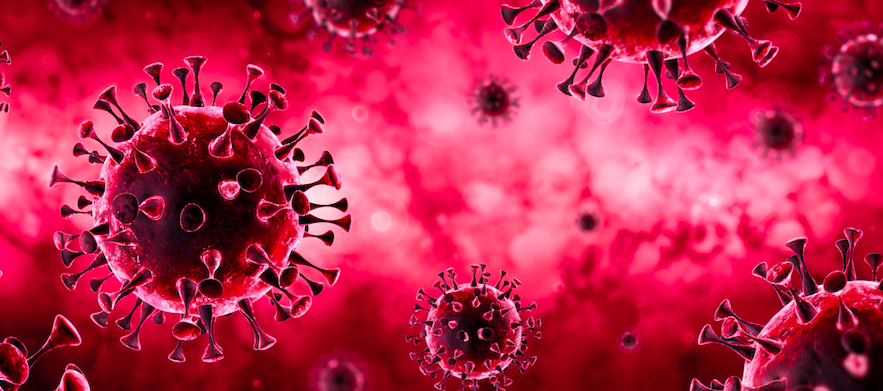 Trump Losing Support Among Seniors
One key demographic to keep an eye on in November 
is seniors (ages 65 and over). 
Because of the disproportionate i
mpact
 that coronavirus has had on this demographic, how the nation is handling the virus could play a decisive role in voting behavior during the election. Months into the president declaring the virus a national emergency, 
PRRI's Daniel Greenberg examines support for Donald Trump among this group.
 Greenberg notes that "In April just over four in ten (42%) seniors said they have a mostly or very favorable view of Trump compared to a 57% majority who are mostly or very unfavorable to the president." Comparing this to PRRI data from March, Greenberg concludes that the president's favorability has dropped 14 percentage points. Strikingly, Trump's support among the silent generation (ages 75 and over) has yielded a more precipitous drop, from a March high of 56% to an April low of 34%.
As COVID-19 Fears Ensue, More States Take up Voting by Mail
In recent weeks, voting by mail has been implemented by an 
increasing 
number of states as a safe alternative to the traditional means of voting. Seeking to protect their populations from coronavirus exposure, states are distributing absentee ballots to voters that list the virus as reason for requesting one. Some conservative organizations are concerned about this dynamic, mentioning potential fraud as a drawback to this approach. J. Christian Adams, president of the conservative think tank Public Legal Interest Foundation, claimed that "twice as many" absentee ballots "disappeared" in the 2016 presidential election than made up the difference of votes between Democratic candidate Hillary Clinton and Donald Trump. However, these claims are not holding sway with political officials, including many Republicans who have proceeded to move forward with vote by mail. "While the Washington politicians may not agree, our polling shows 70% of Georgia voters approve of the absentee ballot application process and plan on voting by mail due to the COVID-19 crisis," says Jordan Fuchs (R), Georgia's deputy secretary of state. 
PRRI's first Democracy in Crisis Survey, in partnership with The Atlantic
, found that Democrats are significantly more likely than Republicans to say disenfranchisement of eligible voters is a major problem with the nation's election system (56% vs. 19%), while Republicans are more likely than Democrats to say voter fraud is a major problem (52% vs. 31%).
The Push to Make Election Day a Campus Holiday
A number of college campuses across the country have organized to make election day a holiday observed by their respective colleges. In an article for The Guardian and Teen Vogue, Mary Retta reports on student activists that successfully lobbied to shutdown the campus of Loyola Marymount University in California during the 2018 midterms, expanding the pool of student voters. This fight has also extended to the campuses of Rutgers University, Drexel University, and UC Berkeley. "Any issue that one cares about, whether it's the economy, human rights, climate, education, healthcare, anything, can ultimately be traced back to the issue of voting," says Akhurapa Ambak, a third-year law student at Drexel. Retta also points out that these issues intersect with communities susceptible to voter suppression. She notes that students at Prairie View A&M University, a historically black college in Waller County, Texas, have long charged the county with racial discrimination due to a lack of early voting opportunities, and eventually sued the locale in 2018. The lawsuit was eventually dismissed. This is why for some activists, the push to make election day a campus holiday represents only the beginning. "It may not ensure that everyone can exercise their right to vote, but it's definitely a step in the right direction," argues Anil Kalhan, a professor of law at Drexel.