Are Certain Trump Supporters Gone For Good?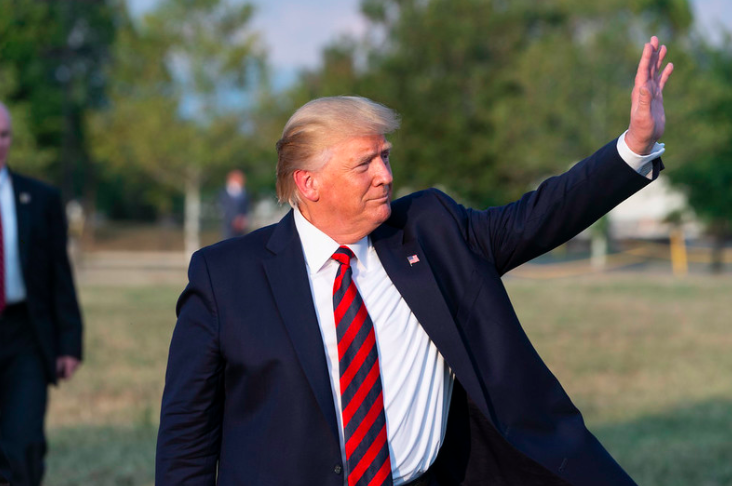 Are Certain Trump Supporters Gone For Good?
In a recent analysis of PRRI's latest data, PRRI Research Director Natalie Jackson tells The Guardian, "If I were a Republican operative, I'd be concerned about some of these numbers." Jackson explains to Matthew Teague why recent news trends may have hurt President Trump's long-term chances with some groups, like white voters with no college degree (47% favorability). "That's an all-time low," she says. "It's statistically significant."
Pope Francis: 'We Cannot Close Our Eyes to Racism'
PRRI's latest data shows that President Donald Trump's favorability among white Catholics is dropping. Currently, 37% of white Catholics hold favorable views of Trump, a significant drop from 49% across 2019, and a substantial downward trend from a high of 60% in March and 48% in April. This week, Pope Francis sent a message to Catholics around the world, mentioning George Floyd, and condemning racism. "We cannot close our eyes to any form of racism or exclusion, while pretending to defend the sacredness of every human life," the Pope said.
West Virginia Elects First Transgender Official
Across the U.S. "more than six in ten (62%) Americans say they have become more supportive toward transgender rights compared to their views five years ago. By contrast, about one-quarter (25%) say their views are more opposed compared to five years ago." This support was on display in West Virginia where the state elected their first openly transgender official. Rosemary Ketchum was elected to the Wheeling City Council Tuesday, representing the 3rd Ward. "I feel excited to represent inclusivity — but I'm not making my campaign about my gender identity," Ketchum told local newspaper The Intelligencer in 2019.
LA Times Report Highlights Deaths Involving the Police in LA County
In a recent Spotlight Analysis, PRRI's Douglas Barclay wrote of how Americans view interactions with the police. "A majority (57%) of Americans do not believe that police treat black Americans and members of other minority communities generally the same as whites. This number is augmented in the black community where more than eight in ten (83%) black Americans and [65% of Hispanic Americans] do not believe blacks and other minorities are treated the same by police as whites," Barclay writes. According to a recent report from the Los Angeles Times, 886 people have died in incidents involving the police in L.A. County since 2000. Of those, 78% were black or Hispanic, despite black and Hispanic people accounting for a combined 57% of the city population; of those killed, 98% were shot to death. According to the Times, "since 2000, only two officers have been charged as a result of shooting a civilian while on duty.
Election Day Problems Occur Across Georgia
In 2018, PRRI's first Democracy in Crisis Survey found that found that Democrats are significantly more likely than Republicans to say disenfranchisement of eligible voters is a major problem with the nation's election system (56% vs. 19%), while Republicans are more likely than Democrats to say voter fraud is a major problem (52% vs. 31%). This disparity was on display in Georgia on Tuesday where chaos across the state occurred at the polls. Following issues involving long lines, faulty polling machines, and understaffed polling centers, the state Democratic Party expressed their concern. "We demand statewide action by the Secretary of State — the chief elections official in Georgia — to fix this problem immediately," a statement said.