AOC Pushes the Conversation Around Poverty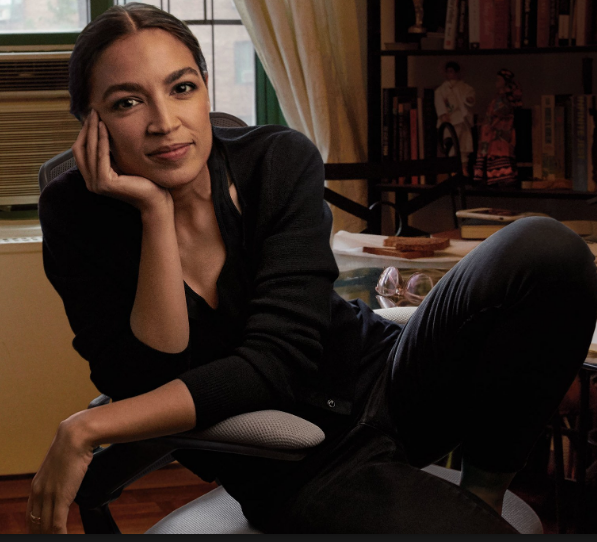 AOC Pushes the Conversation Around Poverty
On Wednesday, Rep. Alexandria Ocasio-Cortez (D-NY) announced a number of anti-poverty initiatives to provide greater access to federal benefits, including Medicaid. The package of bills, called A Just Society, expands access by reformulating the poverty line to account for child care and internet access as well as the local cost of living. "If we can acknowledge how many Americans are actually in poverty I think that we can start to address some of the more systemic issues in our economy," she tells NPR's Steve Inskeep. Ocasio-Cortez also argues that these programs should be made accessible to undocumented immigrants. "Immigrants pay taxes, and when we begin to unify our systems, I think that we will get more cohesive immigration policy, economic policy, political policy. … And I think it sends a message that if you contribute to our society, you should benefit from our society," she said. According to PRRI's 2018 American Values Survey, 49% of Americans say that immigrants burden local communities by using more than their share of social services, including 74% of Republicans and 35% of Democrats. 
Republican Candidates Asked About PRRI/LGBT Data
During a recent debate between Republican presidential candidates Bill Weld and Joe Walsh, PRRI data was used as a springboard for a conversation about gay marriage. Data shows that 50% of Republicans oppose same-sex marriage, compared to just 41% that support it. Both candidates were asked what they would say to Republicans who hold anti-LGBT beliefs. "I'd say you've got to get with it. You've got it. You just have to wrap your mind around that," Weld said, while noting that he has been public about his support for LGBT rights for two decades. Joe Walsh countered that he would tell Republicans about the suicide rate among LGBT people and share stories like that of Democratic challenger Mayor Pete Buttigieg. The survey also shows that more than six in ten (62%) Americans say gay and lesbian couples should be allowed to marry legally, while only about half as many (30%) are opposed. These results represent a nearly ten-point increase from 2015, when a smaller majority (53%) of Americans supported same-sex marriage, and almost four in ten (37%) opposed this policy.
School Board Adopts LGBT Protections Despite Protests
The Shawnee Mission school board in Kansas has added language to the district's nondiscrimination policy that protects LGBT individuals from discrimination, despite fierce opposition from the community. One parent complained that a free rainbow T-shirt given to students in celebration of the movement had caused her emotional strife. "I was forced to explain to my child that I would not be allowing her to attend school today," Rivers Partin said. "Disappointingly so, my daughter missed a day of instruction and learning in my efforts to protect her from what I believe would be an unsafe and emotionally unhealthy environment for her to be in today. Not physically unsafe, but emotionally unsafe." The school board contends that adding LGBT protections fall in line with other district practices, such as preventing cyber-bullying. "We do not discriminate against staff or students based on any characteristic, so this is consistent with what we already do," Superintendent Michael Fulton said. PRRI data indicates that just 50% of Kansas residents support LGBT nondiscrimination protections. 
Woman Alleges Religious Discrimination In Virginia
A woman in Falls Church, Virginia claims that a CEO refused to hire her after she mentioned her need for short breaks to pray, during an interview. That woman is now suing the company citing religious discrimination. The CEO contends that Shahin Indorewala wanted to "preach religion." "We ask people to keep religion to themselves," Ramses Gavilondo, CEO of Fast Trak Management, said. "I don't see the need for religious preaching in the 21st century." The interview was Indorewala's second round for a position at Fast Trak Management. According to the plaintiff, conversations were immediately terminated as soon as she asked to cut down on her lunch break in exchange for time to pray, in accordance with her religion. Recent PRRI data shows that there are people in the country who believe it is acceptable to discriminate against Muslims. Over one in five (22%) said yes when asked if businesses should be able to discriminate against Muslims due to their religious purposes. Additional data shows that 2% of Virginians are Muslim, higher than 1% nationally.