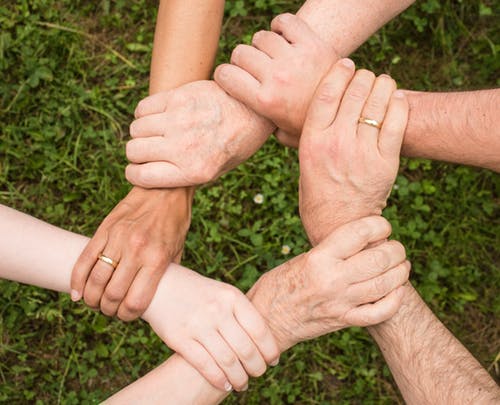 America's Modern Family
A recent piece in Tucson Weekly highlights the changing American family, specifically as it relates to the foster care and adoption system for same-sex couples. The piece looks at the lives of Steve Zeidman and Brian Hatfield, two parents raising a modern American family in Arizona. "I think there's this notion that Arizona is a red state, so because of that, there's going to be all of this discrimination," Zeidman tells Tucson Weekly. "I think that part of our story is to say that we were fully embraced." Author Emily Dieckman cites PRRI data from 2014 that showed an increase in public opinion on same-sex parents. In 2014, more than two-thirds (68%) of Americans believed gay and lesbian couples could be as good as heterosexual couples as parents, while less than 3 in 10 (28%) Americans disagreed. Agreement on this question rose 14 percentage points from 2003, when only 54% of Americans believed gay and lesbian couples could be as good as heterosexual couples as parents, compared to 37% who disagreed. This change in public opinion is something Zeidman has seen with his own eyes. "I think that it's been kind of cool to watch that transition of our society, where being gay doesn't have to decide what type of family structure you would have," he says.
Black Politician Calls Out White Cop for False 2015 Arrest
A recent photo-op and ceremony honoring local police officers in Florida was interrupted when a black politician called out a white police officer who he claims falsely arrested him. "You probably don't remember me, but you are the police officer who falsely arrested me four years ago," City Commissioner Mike Gelin told Deputy Joshua Gallardo. Gelin alleged that Gallardo lied on his police report and falsely arrested him after witnessing a fight in 2015. "You lied on the police report," Gelin said. "I believe you are a rogue police officer. You are a bad police officer, and you don't deserve to be here." Gelin spent 9 hours in jail after Gallardo arrested him for recording the aftermath of a fight. According to Gelin, his spontaneous public outcry was meant to serve as a voice for those who have been in a similar situation. "Wrongful arrests have lifelong impacts on people and happen more than people would want to believe," Gelin said. "I need to be a voice for the people who don't feel like they have a voice or the courage to express their voice." PRRI data indicates that the country was split over whether white police officers exhibit bias against black citizens. A majority (52%) of Americans agree that police officers generally treat nonwhite and white Americans the same, while 47% disagree.
The Rise of Transgender Representation in Hollywood
After years of Hollywood portrayals of transgender characters being played by cisgender actors, there has been a recent wave of transgender actors playing transgender characters. TV shows such as Grey's Anatomy and Good Girls prominently feature trans male characters played by transgender actors. "Historically, I don't recall a time when there were more than two or three trans men on TV at the same time. Including trans men as characters, and as actors playing them onscreen, communicates a basic but very important message: men of transgender experience exist," Alex Schmider, Associate Director of Transgender Representation at GLAAD, tells TIME. In 2017, a PRRI/MTV survey found that a majority (61%) of young people age 15-24 believe that the news and entertainment media promoted negative stereotypes of transgender people. This number rises to 83% when specifically asking LGBT youth.