Americans Agree, Trump Should Act More Presidential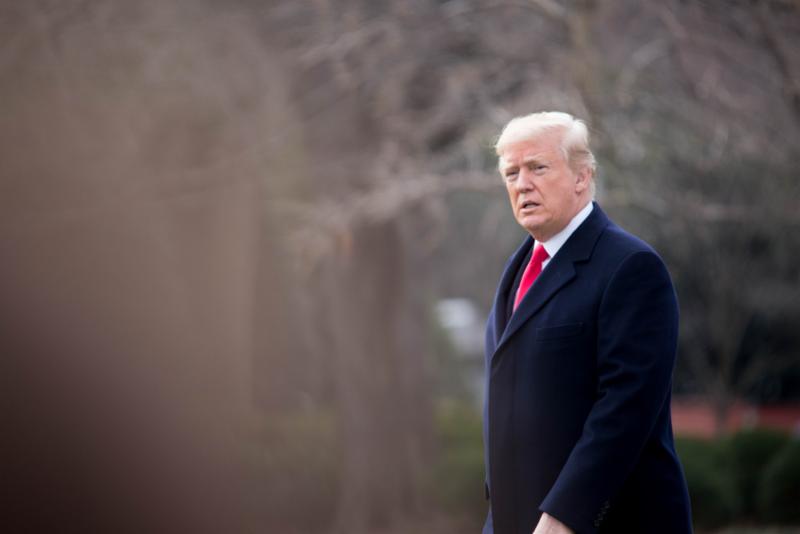 Americans Agree, Trump Should Act More Presidential
According to PRRI's 2019 American Values Survey (AVS), nearly three quarters of the country (73%) wish that President Donald Trump acted more presidential. Throughout his candidacy and presidency, Trump has become known for his unique and often inflammatory way of communicating. Faith groups, including 81% of black Protestants, and 70% of Catholics say they wish Trump's speech and behavior were like past presidents. A majority (52%) of white evangelical Protestants say the same. More than six in ten (63%) white evangelical Protestants say that Trump has not damaged the dignity of the presidency. PRRI's Research Director Natalie Jackson tells the Religion News Service that Americans who identify with a faith group and Americans in general "aren't thrilled with Trump's behavior." "Even a lot of Republicans would prefer that he acted more like past presidents," she adds. 
Could Iowa Flip in 2020?
A recent report from WBUR looks at whether Iowans who voted Republican in 2016 for Trump could flip and vote Democrat in 2020. "Nine out of 10 Iowa counties along the state's eastern border flipped from blue to red in 2016. Iowa has more counties than any other state that flipped from Barack Obama in 2008 and 2012 to Donald Trump in 2016. Those counties helped Trump win Iowa, and maintaining them will be key to his reelection bid next year," reports WBUR. For Dan Smicker, head of the Republican Party in Clinton County, Iowa, Trump is still an easy decision on the ballot box. "Does he do everything that everyone would do? Nobody does. But the leadership he's provided and remembering his campaign promises is amazing," Smicker says. PRRI's most recent datashows that more than one quarter (27%) of Republicans and Republican leaners would prefer a different nominee. This group is disproportionately younger, more educated, and less likely to vote than Republicans and Republican leaners who prefer Trump. Republicans and Republican leaners ages 30-49 are more likely to prefer someone else (33%) than those ages 50-64 (20%) or those over age 65 (18%).
Jones: Republicans and Democrats are Apart on More Than Politics 
The 2019 edition of PRRI's American Values Survey shows deep partisan divides on many issues including, but not limited to, climate change, immigration, race and gender roles. In an interview with CNN, PRRI CEO and founder Robert P. Jones explains these divides. "It's not just politics – it goes all the way down to perceptions of culture and how things are shifting," Jones says. According to CNN's Ron Brownstein, the survey illuminates a growing problem for Republican voters. "The party, especially as defined by Trump, faces huge resistance among the groups that are growing in society, while the groups most drawn to his racial nationalism –such as white evangelicals – are shrinking," Brownstein writes. Jones concludes that the data in the survey shows Republicans and Democrats going in two different directions. "Republicans look about like 65-year-old America or about like America did back in the mid-1990s, while Democrats look about like 30-year-old America or about like [what the] country is going to look a decade from now, if current trends continue," he says. 
White Evangelical Support for Trump Remains Strong
Throughout his presidency, President Donald Trump has received strong marks of support from white evangelical Protestants. According to PRRI's latest survey, that trend continues. More than three quarters (77%) of white evangelical Protestants approve of the job Trump is doing in office. Nearly nine in ten (88%) say that he should not be impeached and removed from office. Nearly half (47%) say that Trump's personal conduct makes no difference to them. Seventy percent of white evangelicals say that Trump has not encouraged white supremacy. Carol Kuruvilla summarizes this data in HuffPost. "These statistics could become a challenge for white evangelicals as the country becomes more diverse and the number of religiously unaffiliated Americans continues to grow, especially among millennials," she writes.