Abortion Rights Groups Shake Things Up with a Ballot Initiative in Florida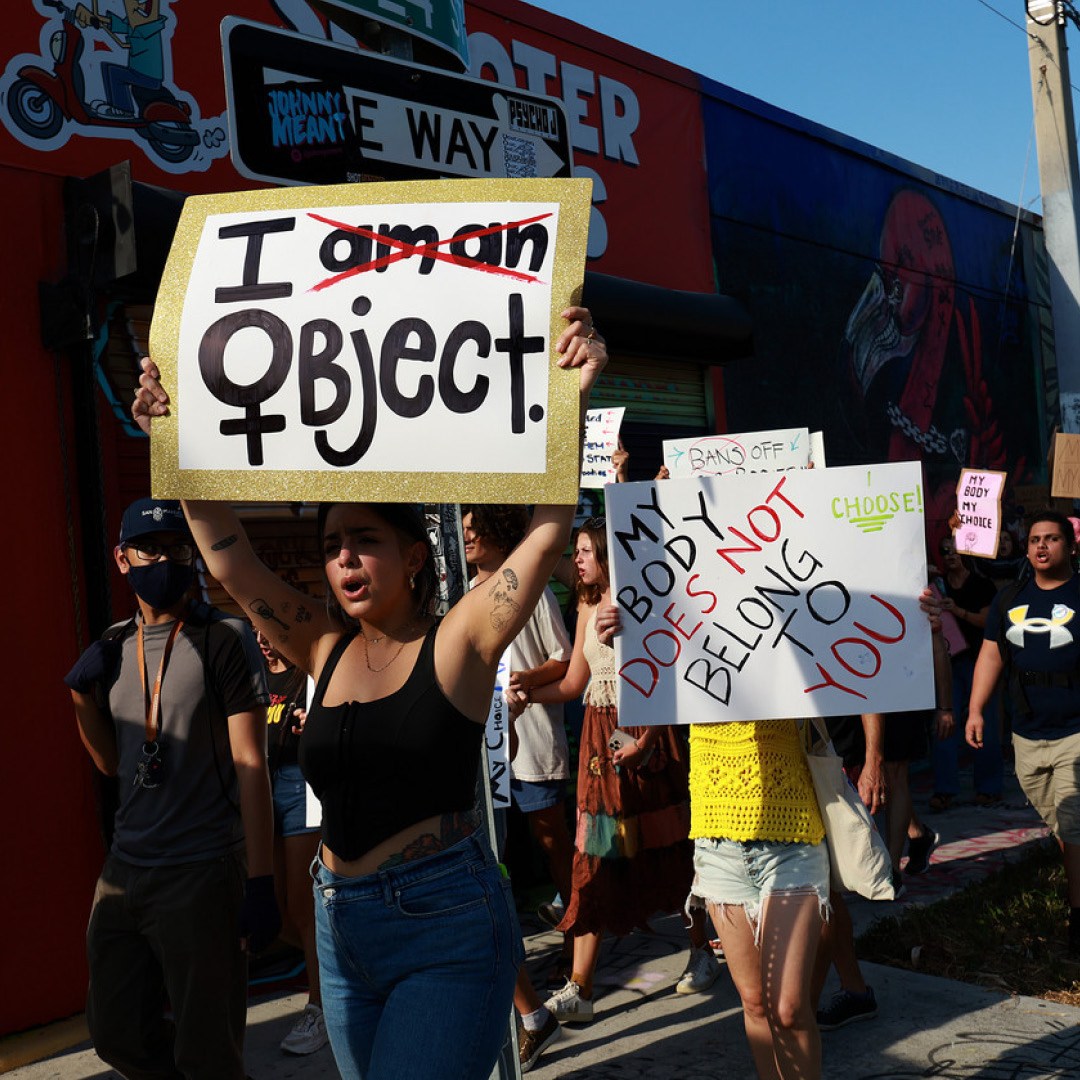 Abortion Rights Groups Shake Things Up with a Ballot Initiative in Florida
Alison Durkee for Forbes reports that in Florida, abortion rights advocacy groups including Planned Parenthood and the ACLU are launching amultimillion-dollar effort to get abortion protections on Florida's 2024 election ballot. The proposal would amend the state constitution to enshrine a person's right to abortion until the point when the fetus is viable, approximately 24 weeks into a pregnancy. Durkee writes that under Florida law for ballot initiatives, abortion rights supporters need to gather approximately 890,000signatures for the measure to appear on the ballot, and would require at least 60% approval from voters to pass. PRRI research finds that 64% of Floridians say abortion should be legal in all or most cases.
---
A GOP Nebraska Lawmaker Chose His Voters Over His Party With Abortion Vote
Colby Itkowitz and Sabrina Rodriguez for The Washington Post report that since Nebraska State Senator Merv Riepe's vote blocked a near-total abortionban last month, he has faced protests at his office, angry colleagues, and calls for his resignation. The 80-year-old Republican has however become "an unlikely hero for those fighting to protect abortion access in Nebraska." PRRI found that 54% of people in Nebraska believed abortion should be legal in most or all cases, compared with 45% who said it should be mostly illegal. "My vote belongs to the people of my district, not to the Republican Party," Riepe stated. "Pro-life is not what they specifically define it to be. There are various shades, like everything, of what pro-life is."
---
The War on Terror Has Not Waned. It's Used Against Black and Brown Communities.
In Truthout, PRRI Public Fellow Saher Selod, Ph.D., writes that 20 years after 9/11, a network of 80 "fusion centers" have expanded beyond domestic policing and counterterrorism policies initially deployed to target Arab and Muslim populations to surveil and police other racialized groups, largely unbeknownst to the general public. Selod cites recent reports from RutgersUniversity Center for Security, Race, and Rights and The Brennan Center forJustice, which documented multiple instances of fusion centers going beyond their mandate, including surveilling the social media of political activists and abortion rights activists and the movement for Black lives, and receiving significant funding for their efforts with little oversight or accountability.
---
More Americans Pray in Their Car Than in a Place of Worship, Survey Finds
Adelle M. Banks for Religion News Service reports that despite reports of declining worship attendance and religious affiliation, 6 in 10 Americans say that they pray, according to a new survey. An even higher amount (85%) say they engage in a spiritual practice to connect with a higher power. The Radiant Foundation's survey found that prayer is the most common of the five practices, with 39% of Americans saying they practiced meditation and 38% practicing mindfulness. Interestingly, more people report that they pray in their car (61%) than in a place of worship (46%). Banks writes that a distinct majority of those who pray (87%) said they believed they'd received an answer to their prayers in the last 12 months.
---
What's Buzzing?
Check out PRRI's full report "The 2020 Census of American Religion" here.