Abortion During the Pandemic Ruled Illegal in Texas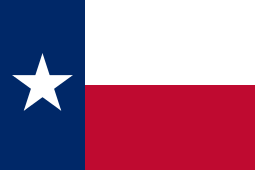 Abortion During the Pandemic Ruled Illegal in Texas
In the state of Texas, abortion care is temporarily banned following the decision by the 5th Circuit Court of Appeals. The court issued a "stay" on the decision of a lower court, that had ruled the ban on abortions unlawful. "State officials argue the ban is intended to conserve medical supplies for health workers on the front lines of the coronavirus response. But abortion rights advocates say states are using the pandemic as an excuse to block access. In a 2-1 opinion, the appeals court ruled that the order from the lower court be stayed until an appeal from Texas is considered," The Hill reports. The current ban in Texas illustrates the tense atmosphere that surrounds abortion care in the state. Kate Smith of CBS reports this week that abortion patients now must travel 20 times further to seek abortion care. "Though abortion services are already limited in Texas and patients ordinarily face long travel times to receive care — the state is home to 21 clinics for its 6 million women of reproductive age — the temporary ban has made the situation more difficult, increasing travel distances from an average of 12 miles to 243 miles, a 1,925% increase," Smith reports. Support for abortion has not changed much in Texas over the last six years. In 2014, less than half (49%) of Texans said abortion should be legal in most or all cases. By 2018, the number was nearly the same at 48%.

Andrew Yang 'We Are Not the Virus' Op-Ed Draws Criticism

A recent op-ed by businessman Andrew Yang in The Washington Post has ruffled feathers in the Asian American community. Yang, who dropped out of the 2020 presidential race earlier this year, calls for Asian Americans to put their "American-ness" on display, as racism and stigmas against Asians rise during the coronavirus outbreak. "We Asian Americans need to embrace and show our American-ness in ways we never have before. We need to step up, help our neighbors, donate gear, vote, wear red white and blue, volunteer, fund aid organizations, and do everything in our power to accelerate the end of this crisis," he writes. "We should show without a shadow of a doubt that we are Americans who will do our part for our country in this time of need. Demonstrate that we are part of the solution. We are not the virus, but we can be part of the cure." The tone of Yang's statement did not sit well with some prominent members of the Asian American and Pacific Islander community. "At a time where Asian diaspora from around the world are experiencing massive racism and discrimination, @AndrewYang basically just told us to suck it up, eat a cheeseburger and buy an American flag. Our community unequivocally rejects this piece," writes actor Simi Liu on Twitter. Liu later clarified his statement. "I wholeheartedly support the idea that all of us (human beings) step up in this time of crisis and do our part. Andrew's angle is, however, horribly misguided and tone-deaf. I know he can and will do better in the future." In a recent Spotlight Analysis, Jordun Lawrence, PRRI's senior external affairs associate, looks at the state of discrimination against Asian Americans. "These racist and xenophobic incidents demonstrate a larger issue across the country. PRRI's 2018 American Values Survey found that 44% of Americans felt that Asians faced a lot of discrimination in the United States," Lawrence writes.