AARP Exec Responds to 'OK, Boomer,' Tells Millennials 'We Have all the Money'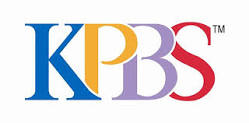 AARP Exec Responds to 'OK, Boomer,' Tells Millennials 'We Have all the Money'
In a recent interview, Myrna Blyth, the Senior Vice President and Editorial Director for AARP Media provided a retort to the viral meme "OK, Boomer." The "OK, Boomer," joke pits older people as a punchline to reflect how out of touch their worldview is on topics such as housing, healthcare, and employment. "Okay, millennials, but we're the people that actually have the money," Blyth told Axios. AARP's media relations team later cleaned up her statement, which has received backlash from millenials online. "Blyth's point is that ad and marketing execs routinely pit generations against one another and overlook older people, especially older women," the AARP said in a statement. In a recent piece for PRRI, Ian Huff looks at the motivations, and numbers, behind the joke. "The dismissiveness of 'OK, Boomer' masks some major attitudinal divisions between the youngest generations and Boomers. According to data from PRRI's 2019 American Values Survey, Gen Z and millennials are less optimistic about the direction of the country (70% say it is headed in the wrong direction vs. 60% for baby boomers), and are more likely to hold unfavorable views of President Donald Trump (72% vs. 60% for boomers). Just over one-quarter (28%) of Gen Zers and millennials hold favorable views of Trump, compared to 40% of Boomers," Huff writes.
Dems: Miller Must Resign Over White Nationalist Ties
Following the publication of years of emails from White House senior adviser Stephen Miller to staffers at Breitbart, prominent Democrats have called for Miller to resign from his position. The emails were leaked by a former Breitbart staffer to the Southern Poverty Law Center, and purportedly link Miller to white nationalist websites and causes. "Stephen Miller must resign. Now," Rep. Alexandria Ocasio-Cortez (D-NY) tweeted. "Each day we allow a white nationalist to be in charge of US immigration policy is a day where thousands of children & families lives are in danger." According to numerous reports, Miller has been a major architect of President Trump's strict immigration policy. PRRI data indicates that a majority (57%) of Americans say Trump's decisions and behavior have encouraged white supremacist groups. Fewer than one in ten (6%) say he has discouraged white supremacist groups.
Colin Kaepernick Takes Big Step Towards NFL Comeback
Over the last three NFL seasons, Colin Kaepernick has not played one snap, let alone worn an NFL uniform. On Saturday that could come to an end. Kaepernick announced on Twitter this week that he would be attending a private workout put on by the NFL to showcase his abilities to interested teams. The pro-day-style workout will even feature Kaepernick running football drills, as well as an interview portion. Kaepernick has not played professional football since his 2016 season in which he regularly sat out or took a knee during the pregame national anthem in protest of police brutality and racial injustice. "I am not going to stand up to show pride in a flag for a country that oppresses black people and people of color," Kaepernick said at the time. "To me, this is bigger than football and it would be selfish on my part to look the other way. There are bodies in the street and people getting paid leave and getting away with murder." In 2018, PRRI's David Tigabu looked at data about national anthem protests. He found that "six in ten (60%) Americans agree that professional athletes should be required to stand while the anthem is being played, while 36% of Americans are opposed to this requirement." About two-thirds (66%) of white Americans believed players should be required to kneel, compared to 28% of black Americans. 
One in 10 Americans Knows Someone Who Has Died Because They Couldn't Afford Their Medical Care
Recent PRRI data shows that within a divided United States, 65% of the country believes that healthcare is a critical issue. Every single major religious group and racial group surveyed placed healthcare as the most important issue, or in the top three. A recent study on the U.S. healthcare system shows how personal some of these feelings may be. According to the report, 13% of the country knows someone who has died because they skipped aspects of their medical care due to high costs. In a 2018 survey of California workers, PRRI found that many struggle with paying sudden emergency expenses. A majority (56%) of workers who are struggling with poverty, compared to only 24% of those not struggling, report that it would be at least somewhat difficult to meet a $400 emergency expense.