President's Fourth of July Extravaganza Will Divert Funds from Park Service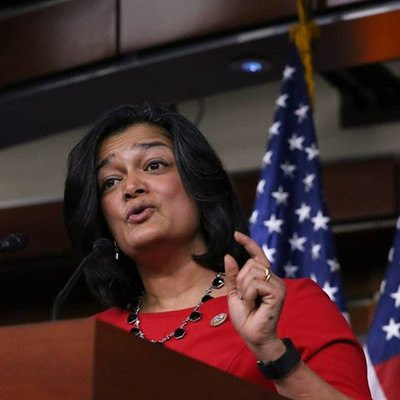 President's Fourth of July Extravaganza Will Divert Funds from Park Service
The National Park Service is redirecting approximately $2.5 million in fees geared towards improving parks across the nation to cover expenses associated with the president's Independence Day event, reports The Washington Post. The event will feature tanks, flyovers, and a pyrotechnic show. The president has come under fire from critics for the expensive nature of the event as well as the distribution of VIP tickets to key Republican donors and political appointees. A 2018 PRRI survey examines American attitudes on the president's speech and behavior. It found that almost seven in ten (69%) Americans say that they would like President Trump's speech and behavior to be more consistent with his predecessors, while 29% disagree. There is some bipartisan agreement on this question. More than eight in ten (84%) Democrats, two-thirds (67%) of independents, and even a majority (57%) of Republicans report that they wish President Trump's conduct was more consistent with that of previous presidents.
Trump Contradicts Administration's Stance on Pursuing Citizenship Question
After it was reported hours earlier that the Trump administration had conceded pursuit of a citizenship question on the 2020 census, the president called those initial reports fake. Commerce Secretary Wilbur Ross had announced that the Census Bureau was in the process of printing the official questionnaire without the controversial question. In a tweet on Wednesday, however, Trump wrote: "The News Reports about the Department of Commerce dropping its quest to put the Citizenship Question on the Census is incorrect or, to state it differently, FAKE!" The recent discussion on adding a citizenship question to the census has raised concern among census experts and critics, who say that the query would lead to an inaccurate count of the U.S. population. According to a PRRI survey, one-third (33%) say the government will use the citizenship question to check on an individual's immigration status, while 26% say the question will only be used for counting the population, and a plurality (41%) say they don't know how it will be used or refused to answer the question.
Judge Blocks Attorney General's Attempt to Deny Asylum Seekers Bail
On Tuesday, a federal judge in Seattle stopped an order by Attorney General William Barr that would have kept asylum seekers detained indefinitely while they wait for their cases to be ruled on. Judge Marsha J. Pechman ruled that the order was unconstitutional. "The court finds that plaintiffs have established a constitutionally protected interest in their liberty, a right to due process, which includes a hearing before a neutral decision maker to assess the necessity of their detention and a likelihood of success on the merits of that issue," she said. Historically, migrants that were determined to have "credible fear" of persecution in their home nations have had the option of requesting bond hearings so they could be released on bail, instead of waiting in detention facilities for their cases to be heard. PRRI's 2018 American Values Survey finds that six in ten (60%) oppose passing a law to prevent refugees from entering the U.S., while nearly four in ten (37%) are in favor of such a law. Differences on this question are magnified across partisan lines. Three-quarters (75%) of Democrats and nearly two-thirds (65%) of independents oppose passing a law that would prevent refugees from entering the country. Only about one-third (36%) of Republicans hold this view.