Rapinoe to Trump: You Exclude People Across the Country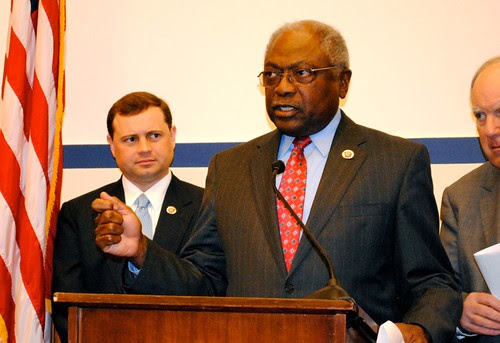 Rapinoe to Trump: You Exclude People Across the Country
During an interview with CNN's Anderson Cooper, U.S. Women's Soccer Captain Megan Rapinoe stated that she believes President Donald Trump's message excludes many Americans. When asked what her message to the President would be, Rapinoe said, "I would say that your message is excluding people. You're excluding me, you're excluding people that look like me, you're excluding people of color, you're excluding Americans that maybe support you." Rapinoe later referenced Trump's "Make America Great Again" slogan as emblematic of the problem at hand. "I think that you're harking back to an era that was not great for everyone — it might have been great for a few people, and maybe America is great for a few people right now, but it's not great for enough Americans in this world."A 2017 PRRI survey shows that 29% of the country believed Trump's policies push the U.S. in the right direction, compared to 46% who believed they posed a serious threat, and 22% who believed they were misguided, but not dangerous.
Is Opposition to Trump the Only Issue That Can Unite Democrats?
In a recent piece for The New York Times, Thomas Edsall wonders whether opposition to President Donald Trump is the issue that can best unite Democrats. The current Democratic presidential landscape highlights differences between members of the party, from progressive candidates like Sen. Bernie Sanders (I-VT), to more moderate candidates like former Vice President Joe Biden. Among the differences in policy that exist across the Democratic Party, a strong opposition to Trump is consistent among all candidates. Some issues, such as immigration reform, have also helped unify some Democrats. "An enormous majority, 74 percent of voters, agree with Democratic opposition to the Trump administration's policy of separating children from their parents at the border, according to an October 2018 Public Religion Research Institute poll," Edsall writes.

The Lingering Issue in the Democratic Party
On Monday, House Speaker Nancy Pelosi (D-CA) opined that President Donald Trump's desire to add a citizenship question to the 2020 census — which could impact how congressional districts are drawn up was an effort to "Make America White Again." In The Washington Post, Philip Bump expands on this comment by saying, "a political structure that is more heavily white is one in which Republicans have broader advantages." In a recent piece for The Atlantic, PRRI CEO and founder Robert P. Jones builds on this analysis, and writes of the advantages that the Republican Party has by having not just white voter(s), but white religiously affiliated voters. "Majorities of white Christian groups…have voted for Republican presidential candidates, while majorities of every other group—including nonwhite Protestant and Catholic Christians, non-Christian religious Americans, and the religiously unaffiliated—have voted for Democratic presidential candidates. The upshot: Any significant change in white Christians' share of the electorate has major partisan implications," Jones writes. PRRI data shows that 72% of Democrats claim a religious affiliation, compared to 88% of Republicans. According to Jones, Democrats must take the strength of Republican religious turnout seriously. "Demographic trends may be a bright light on the Democratic Party's horizon. But unless turnout patterns shift dramatically, next year's electorate will look more like the America of 2012, not 2020."
University of Texas Looks to Ease Financial Burden of College
By the fall of 2020, the University of Texas at Austin hopes to fully cover tuition and fees for over 8,000 students. The university voted to divert some of the school's endowment to offer full scholarships to students whose families earn less than $65,000 a year. "We all know the struggles that hardworking families are having putting their kids through school," Board Chair Kevin Eltife tells theTexas Tribune. "What we've done here is repurposed an endowment into another endowment that will provide tuition assistance to a lot of the working families in Texas." The decision comes during a time when the cost of college and the student loan crisis has made its way into the national political discourse. A 2017 PRRI survey shows Americans overall are significantly more likely to say that a college education is a smart investment (55%) than to say it is more of a gamble that might not ultimately pay off (43%).White working-class Americans, however, are far more skeptical. A majority (54%) of the white working class view getting a college education as a risky gamble, while 44% say it is a smart investment.
American Heretics: The Politics of the Gospel
On July 12 at Village East Cinema in New York City, the film "American Heretics: The Politics of the Gospel" will be playing in theaters for a week. The documentary seeks to challenge what we think we know about the Christian heartland by offering a rare and personal glimpse into the contentious and often misunderstood history of religion, race, and politics in America. The film features a number of voices on the subject, including Robert P. Jones.