The Changing Identity of the Religious Liberal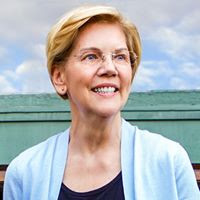 The Changing Identity of the Religious Liberal
The strength of the religious left has been bandied about consistently throughout the first months of the 2020 Democratic primary season. In a new piece for PBS, Daniel Bush looks at what it means to be liberal and religious, and the change of perception around what it means to be a Christian voter. "As liberals, how should they blend their spiritual faith and political activism? How should Democrats running for president talk about religion? In Donald Trump, the party's 2020 nominee will face a president who defies virtually every political norm, including those tied to faith," Bush writes. In the article, Bishop cites PRRI data which shows that between 2008 and 2018 there was a 13 percentage point drop (54% to 41%) of Americans who identify as white and Christian.
Yahoo: Russia Planted Seth Rich Conspiracy Theories
In a new piece for Yahoo News, Michael Isikoff writes of how the conspiracy theory surrounding the murder of DNC staffer Seth Rich in 2016 was planted by Russian intelligence. Rich's death during the 2016 election season sparked a wave of misinformation that alleged everything from WikiLeaks email leaks to a murder-for-hire plot orchestrated by the Clinton family. Isikoff writes, "Russia's foreign intelligence service, known as the SVR, first circulated a phony 'bulletin' — disguised to read as a real intelligence report —about the alleged murder of the former DNC staffer on July 13, 2016, according to the U.S. federal prosecutor who was in charge of the Rich case." In the ensuing years, the conspiracy theories surrounding Rich's murder were peddled as fact on social media and on broadcast news. PRRI data indicates that 68% of Americans categorize Russia as either an enemy to the United States or an unfriendly nation.
Transgender Woman's Use of Bathroom Snowballs into Arrest
A transgender woman in North Carolina was arrested recently following a dispute in a Denny's bathroom. Customers at the Denny's called police on the woman after they became uncomfortable with her using the women's restroom. After officers explained that it was perfectly legal to do so, they claim to have observed the woman spitting on another patron, which prompted her arrest. "Denny's does not tolerate discrimination of any kind. We [are] saddened to hear about the altercation between two guests that took place in Shelby last weekend. Our bathrooms policies across the country allow guests to use the bathroom of their gender identity," Denny's said in a statement. PRRI data shows that Americans are largely split on whether they support transgender individuals using the bathroom of their choosing. Forty-five percent of Americans support policies that would require people to use the bathroom of the gender they were assigned at birth, while 47% oppose.
Desegregating Schools is Back in the Public Eye
Following a debate night spat between former Vice President Joe Biden and Sen. Kamala Harris (D-CA), school desegregation is back in public discourse. More than 50 years after efforts began to undo racially segregated schools and neighborhoods, whether it worked is now up for debate. The Los Angeles Times reports "Candidates in the 2020 presidential race — and many others before — were mostly silent about the issue until Harris raised it in the June 27 debate. The California senator spoke of being bused in the early 1970s from a mainly black neighborhood in Berkeley to an elementary school in a white section of the city as part of a voluntary program. She faulted Biden for opposing federally mandated busing in that era." According to PRRI data, 23% of Americans say their only interactions with people of different race and ethnicity occur at a school their child attends. Only 7% of Americans say they encounter racial diversity at a school they attend.
American Heretics: The Politics of the Gospel
On July 12 at Village East Cinema in New York City, the film "American Heretics: The Politics of the Gospel" will be playing in theaters for a week. The documentary seeks to challenge what we think we know about the Christian heartland by offering a rare and personal glimpse into the contentious and often misunderstood history of religion, race, and politics in America. The film features a number of voices on the subject, including Robert P. Jones.