Biden Reverses His Position on Hyde Amendment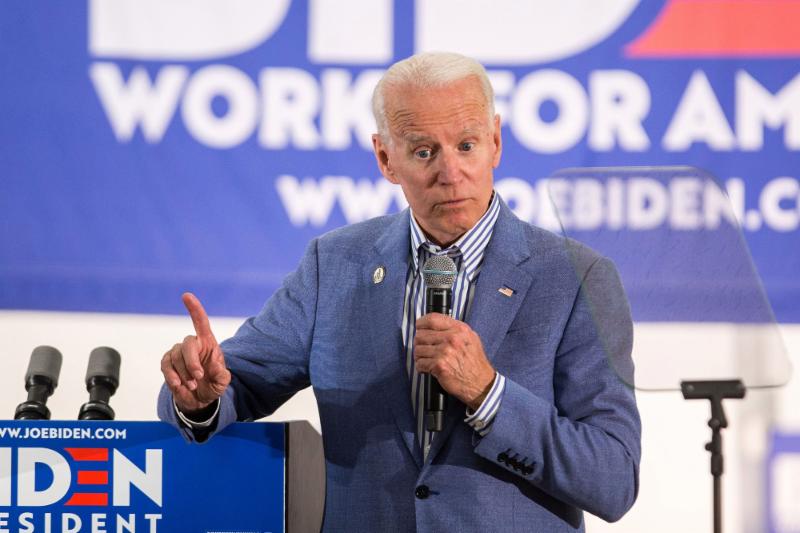 Biden Reverses His Position on Hyde Amendment
After facing backlash for supporting the Hyde Amendment, Democratic presidential candidate Joe Biden reversed his decision, denouncing the measure the next day. The presumed frontrunner for the Democratic nomination, Biden has a complicated past when it comes to his views on abortion, in part due to his interpretation of his faith. The Hyde Amendment, a measure that bans federal funding for most abortions, is not popular among the Democratic base. According to PRRI data, six in ten (60%) Democrats are opposed to a policy in which federal funds are prohibited from going to reproductive health organizations that provide abortions. By contrast, a slim majority (51%) of Republicans are in favor of such a policy, even though those funds cannot pay for the abortions themselves. More than four in ten (43%) Republicans are opposed to such a rule.

Elite D.C. Private School Parents Go Off the Deep End
Sidwell Friends is an elite Quaker-affiliated school that boasts alumnae like Chelsea Clinton and Malia Obama. Because of the school's reputation and the hypercompetitive nature of college admissions, it is no surprise that students and parents alike exert a lot of pressure on school guidance counselors. According to The Atlantic, things may have gone too far at the elite institution. The article cites parents spreading rumors about other students in an effort to gain leverage for their children, verbal assaults on school employees, and two counselors that left the school last month. Presumably, these actions were all taken to gain an upper hand in the competitive college admissions process, as students fight for placement in elite colleges and universities across the country. Research from PRRI's survey, "Attitudes on Child and Family Wellbeing," finds that a slim majority (51%) of Americans say family wealth matters "a great deal," while 28% say it matters to some extent. Just 21% of the public report that family wealth matters "little" or "not at all." Democrats (62%) are much more likely than independents (50%) or Republicans (42%) to say that family wealth matters "a great deal."

Political Power at Stake in Upcoming Supreme Court Decisions
On this month's U.S. Supreme Court docket are two issues that could have lasting implications on political power in the years ahead. One such case is partisan gerrymandering, the practice where party leaders draw electoral maps that ensure their party's success in future races. Another case examines a Trump administration plan that would ask households about their citizenship status for the 2020 census. Partisan gerrymandering is not exclusive to the Republican Party, but in recent years, the bulk of partisan gerrymandering cases have involved Republicans in states like North Carolina, Wisconsin, Ohio, and Michigan. The Supreme Court has never struck down a partisan gerrymandered map. Majorities of Americans say that gerrymandering (59%) is a major problem with the country's current election system. Across partisan lines, opinion is more divided, as Democrats are more likely than Republicans to identify gerrymandering (70% vs. 48%) as a major problem with the nation's electoral system.