Blow: Blame White Anxiety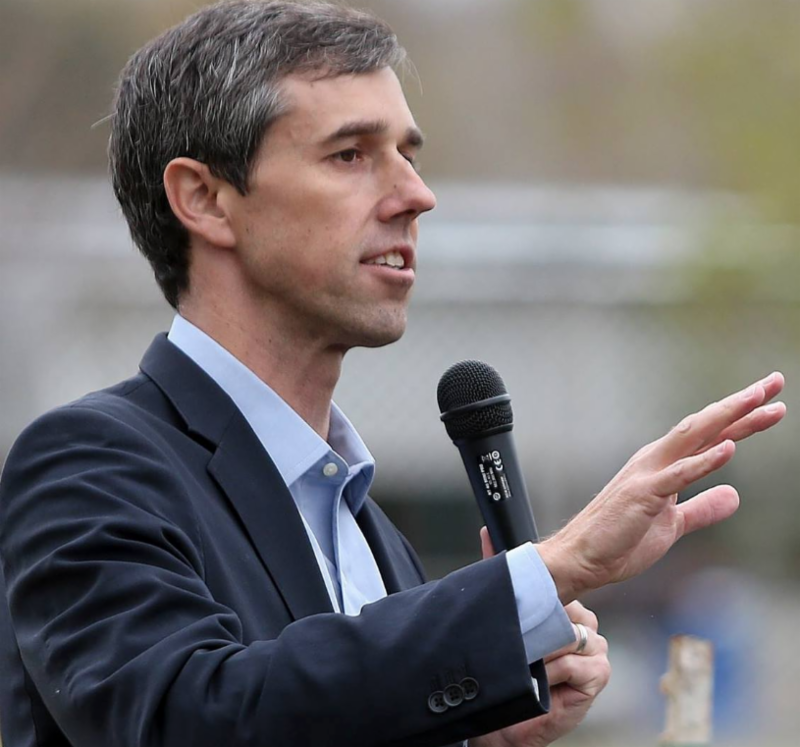 Blow: Blame White Anxiety
A recent Op-Ed in The New York Times from columnist Charles Blow posits that white panic is the cause for many of President Trump's policies and positions. Blow believes that there is an overarching fear among white Americans that they will one day lose their "numerical advantage" in the U.S. This should become a reality by 2044, according to the U.S. Census Bureau. Blow believes this fear "is manifested in every issue you can imagine: the Confederate monuments fight, opposition to Black Lives Matter, intransigence on gun control, voter suppression laws, the Muslim ban…" PRRI's 2018 American Values Survey shows that nearly six in ten (58%) Republicans say that things have changed so much they often feel like a stranger in their own country—an increase from 2016 when less than half (49%) of Republicans felt this way. Only about four in ten (42%) Democrats say that they feel like a stranger in their own country, although this is also an increase over the last two years; in 2016, one-third (33%) of Democrats felt this way.
O'Rourke: Let Election Day Become a National Holiday
A recent survey from PRRI and The Atlantic found that 4% of Americans say that they or someone in their household could not get off work to vote in the most recent midterm elections. This number rises to 8% for black Americans and 10% for Hispanic Americans. In a new piece on presidential hopeful Beto O'Rourke, Newsweek cites PRRI data to explain one of O'Rourke's proposed policy initiatives. Amid different proposals for election reform released this week, O'Rourke argues for recognizing election day as a national holiday. According to the Texas Tribune, O'Rourke also wants to expand "early voting to two full weeks before Election Day and relocating polling stations to more convenient places."
Endurance Race Welcomes Transgender Athletes
A recent piece in The New York Times details how the organizers behind a 100-mile endurance race have worked with transgender athletes. Western States made the decision in March that "a runner's self-declared gender at registration will be accepted at face value." If a top runner's victory or placement is challenged, they may be asked to provide proof that they have undergone medically supervised gender reassignment surgery in the last year. Grace Fisher, a transgender runner, praised the policy. "I was impressed," she tells The Times. "They put a lot of work into it, and you can tell, it's fair to the average person and also for those on the competitive side." In 2018, PRRI asked Americans how they felt about transgender athletes competing at the high school level. Nearly identical numbers of Democrats support allowing female (73%) and male (74%) transgender students to participate with their female and male classmates, respectively. In contrast, relatively few Republicans favor allowing transgender female (30%) or male (37%) students to participate in high school athletic events with other female and male students.
Anti-Abortion Measure Fails in NC
North Carolina Republicans failed to overturn a bill that would have required doctors to treat a baby who survived an abortion. Governor Roy Moore (D) had previously vetoed the bill, saying that the issue at hand was not one that actually existed. The News and Observer reports, "Abortion opponents and women's rights advocates watched from the gallery as House Speaker Tim Moore and other Republicans debated the bill, also known as the 'Born Alive Abortion Survivors Act.' It would require medical professionals to provide life-saving care specifically to infants who survive an abortion and to report instances of such births. Medical professionals and hospital employees who don't comply with the law could face felony charges, prison time and up to $250,000 in fines." Data from PRRI's American Values Atlas shows that more than half (52%) of North Carolina residents believe abortion should be legal in most cases.