Jennifer Rubin: Americans Less Tolerate in Age of Trump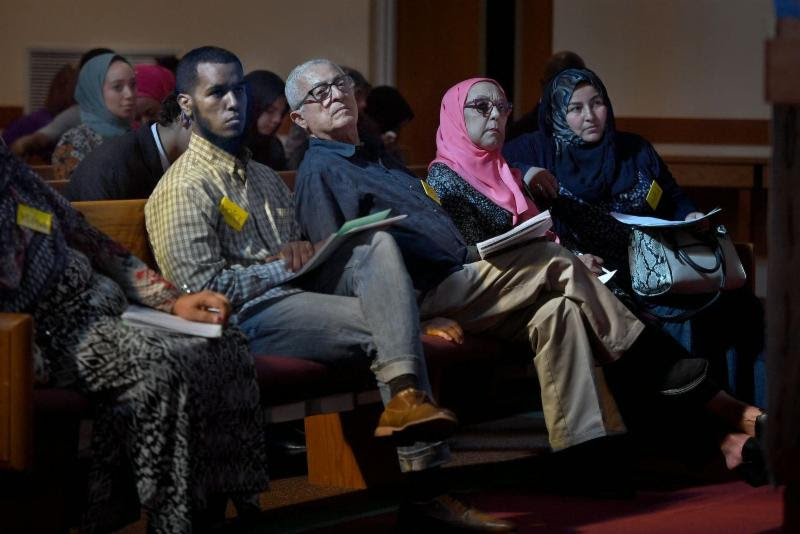 Jennifer Rubin: Americans Less Tolerate in Age of Trump
On the heels of a new PRRI survey examiningAmerican attitudes on religiously based service refusals, Washington Post columnist Jennifer Rubin argues that this could be inspired by the Donald Trump era. Rubin notes that the uptick in people willing to refuse service is primarily among Republicans, who have more than doubled their support for this policy in the last five years (from 21% to 47%). Rubin also points out that this trend holds among Democrats as well (from 11% to 18%). Making the connection to the current political moment, she writes: "Role models matter. Political speech matters. Most of all, elections matter, and unless this trend meets with your approval, it's incumbent on all Americans of good will to throw Trump, his enablers and his 'blood and soil'" nationalist ideology out."

Electoral Time Machine Assisting Republicans
"While Democrats have the long-term demographic winds at their back, Republicans have a time machine: a consistent skew in ethnic and religious voter-turnout patterns that, in national elections, has the effect of turning back the demographic clock eight or more years," writes PRRI CEO Robert P. Jones. Jones points out that while Democrats have demographic change on the political horizon, the electorate does not necessarily track with broader society, and Republicans are able to parlay that into electoral success. Groups that overwhelmingly support white evangelical Protestants in particular benefit from this dynamic and are overrepresented at the polls. Referring to PRRI polling on the topic, Jones says while white evangelical Protestants comprised 17% of the public in 2016, their share of the electorate was more than 25%. This is explained by a number of factors, including the fact that voting is correlated with things like church attendance and high educational levels—something that white evangelical Protestants strongly emphasize. "Demographic trends may be a bright light on the Democratic Party's horizon. But unless turnout patterns shift dramatically, next year's electorate will look more like the America of 2012, not 2020," he concludes.
Emergency Aid for Migrants Divides Democrats
House leadership is currently pushing for a $4.5 billion humanitarian aid package towards the nation's southwestern border, but some Democrats are pushing back on the measure. These Democrats fear that the aid could be used for deportation raids that the president has promised would take place in a couple of weeks. The deal would also include new restrictions on the president's immigration policy, but Republicans are threatening to veto. The bill's fate remains uncertain for the moment. This comes after a report documenting unsanitary conditions at a Border Patrol station in Clint, Texas. According to a 2018 PRRI survey, Americans are divided over who they trust to handle the issue of immigration. Thirty-eight percent of the public say they most trust the Democrats in Congress to deal with immigration issues, while a nearly equal number say they trust the Republicans in Congress (14%) or the Trump administration (21%).
Less Than Half US children Under 15 are White
For the first time in U.S. history, non-Hispanic white residents now make up less than half of the country's under 15 population, according to the Census Bureau. This data also shows that non-Hispanic whites comprise only 60% of the general population currently. The under 15 generation, referred to as Generation Z, is unsurprisingly the most racially diverse generation, with only 51% of its population being white compared to millennials (55%) and Gen Xers (60%). This trend will likely persist, particularly as older and whiter generations continue to age. PRRI's 2018 American Values Survey shows while about eight in ten Hispanic (80%) and Black (79%) Americans say that the impact of the U.S. becoming a majority-nonwhite country will be mostly positive, significantly fewer (55%) white Americans hold this view. Among white Americans, those with a four-year college degree are more likely than those without a degree to view this demographic change positively (67% vs. 48%). Views of the coming demographic realignment differ sharply among partisans. Eight in ten (80%) Democrats and two-thirds (67%) of independents, compared to only 36% of Republicans, say that the growth of the nonwhite population will be a positive change.