One Small Town Grapples with Their Anti-LGBT Past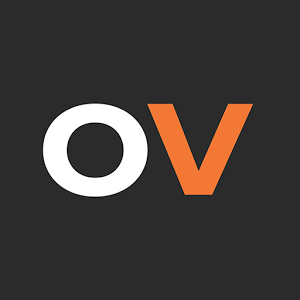 One Small Town Grapples with Their Anti-LGBT Past
In the fall of 1999, a small town in Kentucky passed an LGBT rights ordinance that would protect LGBT residents from discrimination in finding employment, housing, and public accommodations. Residents were outraged. At one public hearing on the ordinance, more than 800 people arrived, some of them calling for death to LGBT people and threatening city commissioners who ultimately voted on and passed the ordinance. Less than 2 years later, the ordinance was repealed. Nearly 20 years later, the town of Henderson, Kentucky will once again have LGBT non-discrimination protections. Like many parts of the country, LGBT rights are not a very contentious issue. In contrast to the 800 that arrived in 1999, less than 90 showed up at a recent meeting to discuss the ordinance. A recent piece in the Courier-Journal details the history of the LGBT rights movement in Henderson and the lives LGBT residents have led in the last two decades. PRRI data indicates that 59% of Kentucky residents support same-sex marriage, which is among the lowest support in the nation.

The Battle Dividing Conservatives
The Atlantic's Adam Serwer examined a recent feud between New York Post's Sohrab Ahmari and National Review's David French — both conservative writers — who debate not only what Christian conservatism is, but also what it should be. Ahmari, writing at First Things, argues that there is no polite way around the "cultural civil war," and that the aim is "defeating the enemy and enjoying the spoils in the form of a public square re-ordered to the common good and ultimately the Highest Good." In response, French – who is one of the most prominent 'Never Trump' conservatives in the country – refutes that if Christians abandon their principles to take over the "public square," the outcome will undermine both Christianity and their argument. Similarly, the 'Never Trump' and 'Always Trump' camps have mirror opposite opinions about the need for a leader willing to break the rules. According to a 2017 PRRI American Values Survey, roughly two-thirds (66%) of Republicans in the 'Always Trump' group agree that "because things have gotten so far off track in this country, we need a leader who is willing to break some rules if that's what it takes to set things right," while only about one-third (35%) of those in the 'Never Trump' group agree. Roughly two-thirds of those in the 'Never Trump' group (65%) disagree.Their debate also sparked conversation about old and new views of Christianity's role in culture, as well as the future of conservative values in the United States. "The same wall between Church and state that prevents the state from being dominated by the Church also bars the state from dictating the religious commitments of the Church," Serwer writes.