New Minimum Wage Bill Close to Passing House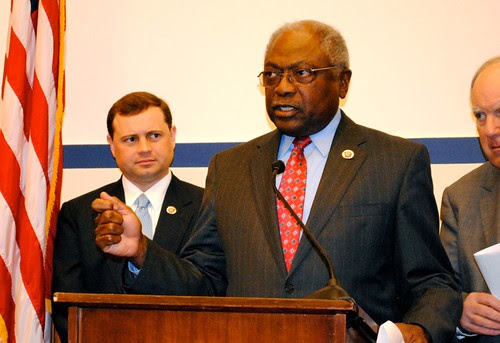 New Minimum Wage Bill Close to Passing House
"House Democratic leaders are on the cusp of a long-awaited victory on the party's signature $15-an-hour minimum wage bill, overcoming months of sharp resistance from many of the caucus' moderates," reports Sarah Ferris in Politico. Top Democrats had waged a campaign to pressure party moderates to commit to voting for the bill, and now they are intimating that they have enough votes to pass the House. Part of the holdout among moderate Democrats appears to be due to concerns about the impact on small businesses the legislation could have. House Majority Leader Steny Hoyer (D-MD) relayed this point. "I don't have any doubt that we're going to have the votes. There are some folks who would like to see us do something to make sure the small business fears are allayed," he said. According to PRRI polling, over six in ten (63%) Americans support raising the minimum wage from $7.25 per hour to $15.00 per hour, including 82% of Democrats and 64% of independents. Only 37% of Republicans agree, however, and 61% oppose this minimum wage hike.
The Effects of the Hyde Amendment
A new study shows that due to lack of Medicaid coverage, 29% of abortion seekers were blocked from having the procedure done. The Hyde Amendment, currently federal law, prevents federal Medicaid dollars from covering most instances of abortions. The study, conducted by Advancing New Standards in Reproductive Health, surveyed pregnant women in Louisiana on whether they had ever considered an abortion. The group also followed up by asking women that had considered abortion but didn't have one whether lack of Medicaid coverage played a role in their decision. A number of Democratic presidential candidates have called for the repeal of the Hyde Amendment, including former Vice President Joe Biden, who reversed his earlier position on the issue. Americans are divided on whether Medicaid should cover abortion services. Nearly half (46%) of the public says that government health insurance programs for low-income women, like Medicaid, should cover abortion services, while more than half (51%) say they should not. Partisan differences again loom large. Two-thirds (67%) of Democrats, but only one-quarter (25%) of Republicans, say government health insurance programs, like Medicaid, should include coverage for abortion services.
Judge Says New Evidence in Census Case "Raises a Substantial Issue"
A federal judge on Wednesday declared that new evidence presented in the 2020 census case could complicate the proceedings. Several weeks ago, the ACLU obtained a large number of documents from late Republican strategist Thomas Hofeller, a redistricting expert who plaintiffs allege played an important role in the decision to add a citizenship question to the census. Evidence brought forward by the ACLU includes references to correspondence between Hofeller and Census officials, and the plaintiffs' argument of an intent to discriminate against immigrants can be found there as well. The administration argues that the Justice Department added the question because it determined that it was necessary to comply with national voting rights law. PRRI's third installment of its Democracy in Crisis series with The Atlantic finds that there is a strong bipartisan consensus that the proposed citizenship question is at least somewhat likely to result in an inaccurate census count. More than three-quarters of Republicans (81%) and Democrats (77%) and approximately seven in ten independents (71%) agree that it is at least somewhat likely that the census will not get an accurate count because of this question.
Janet Mock Signs Landmark Deal with Netflix
Janet Mock – director, writer, and producer of the hit LGBTQ drama "Pose" –made history this week when she became the first out transgender woman to sign a major studio deal. Her sweeping three-year deal with Netflix gives the streaming platform exclusive rights to her program, as well as a first-look option on feature film projects. The Netflix deal empowers Mock to create programming that sheds light on communities that have historically been left out of Hollywood – including intersectional spaces that Mock occupies herself, as a trans woman of color. "As someone who grew up in front of the TV screen, whether that was watching talk shows or family sitcoms or VHS films, I never thought that I would be embraced, And more than embraced. Given not just a seat at the table but a table of my own making," Mock tells Variety. According to a PRRI/MTV survey, more than six in ten (61%) say the news and entertainment media promote negative stereotypes of transgender people, and a majority (55%) say the same of gay and lesbian people. Young people who identify as LGBT are much more likely to say the media's depiction of gay, lesbian, and transgender people encourages stereotyping. More than eight in ten (83%) believe transgender people are portrayed negatively and more than seven in ten (72%) LGBT young people believe the news and entertainment industry negatively portray gay and lesbian people.