"Old Town Road" Reveals Broader Racial Disparity Within Country Music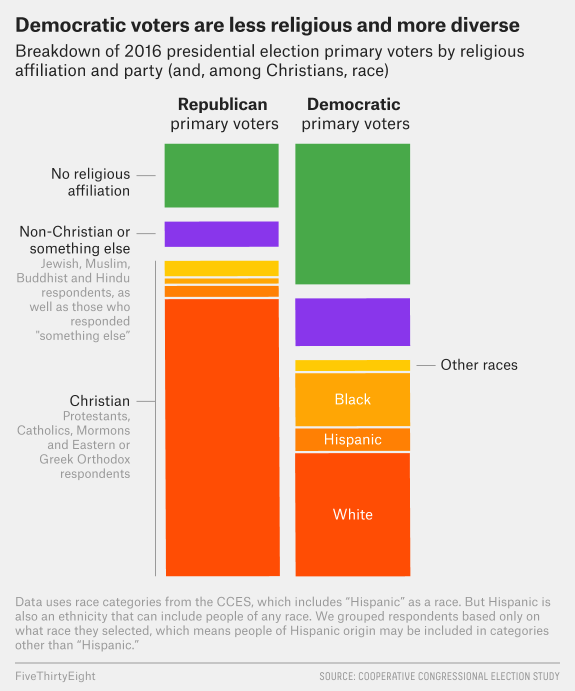 "Old Town Road" Reveals Broader Racial Disparity Within Country Music
The success of "Old Town Road," by Lil Nas X, and its subsequent remix has caused country fans to look at the racial disparity among their artists and how "country" is marketed. Some fans have chosen to boycott Wrangler jeans over a partnership with the performer, claiming that he doesn't represent authentic country. Charles L. Hughes, author of "Country Soul: Making Music and Making Race in the American South," has researched the ongoing disparity, he tells Vox. "The space for black artists has been very limited. Black musicians have been very marginalized. I think the reason this ['Old Town Road' debate] has become such a massive cultural moment is that our understanding of rural comes from country music, even though African American folks have long been a central part of the story." Throughout the piece, Vox's Nadra Nittle looks at the deeper connections African Americans have to country music and culture, and how that has evolved over time.

Jones: We May be Near the Beginning of the End of Trans Rights Being Used as Political Wedges
A recent piece in Newsweek examines PRRI's latest data on transgender rights, specifically the growing amount of support among Republicans. Chantal Da Silva writes, "The survey from the Public Religion Research Institute (PRRI), published Tuesday, found that compared to two years ago, Republicans are 'notably more supportive' of transgender military service, with 47% of GOP members surveyed expressing support, compared to 37% in 2017." According to PRRI CEO and founder Robert P. Jones, the overall support from the nation shows "just how dramatically American attitudes have shifted across the last decade." He continues, "This emerging consensus of support for transgender rights and increasing comfort with transgender people, especially among more conservative groups, is a sign that we may be seeing the beginning of the end of transgender issues being used as political wedges."
Texas Town Bans Abortion
A small town in East Texas with a population of about 2,200 has declared itself a "sanctuary city for the unborn" amid the nation's ongoing dialogue about abortion rights. The city ordinance, which was approved by five male city officials, was met with cheers from a crowd of gathered citizens. According to local media, residents said that "God would protect them" if the town's abortion ban was challenged in the courts. PRRI data shows that a majority (59%) of Americans believe that abortion should be legal in all or most cases. Almost four in ten (37%) believe it should be illegal in all or most cases
Chick-fil-A Bill Passes in Texas
Texas Governor Greg Abbott signed a bill into law this week that some argue would allow for discrimination against the LGBT community. The legislation prevents the government from taking action against a person or business based on their religious affiliation. The "Save Chick-fil-A" bill was first proposed after the San Antonio City Council blocked a Chick-fil-A from opening in the San Antonio International Airport. PRRI data shows that the majority of Texans (66%) remain supportive of nondiscrimination laws that would protect lesbian, gay, transgender, and bisexual people. A previous survey found that less than three in ten Americans say they have signed an online petition (28%), or purposefully bought something to send a message (25%) in the preceding 12 months.