Republicans Increasingly Support Transgender Military Service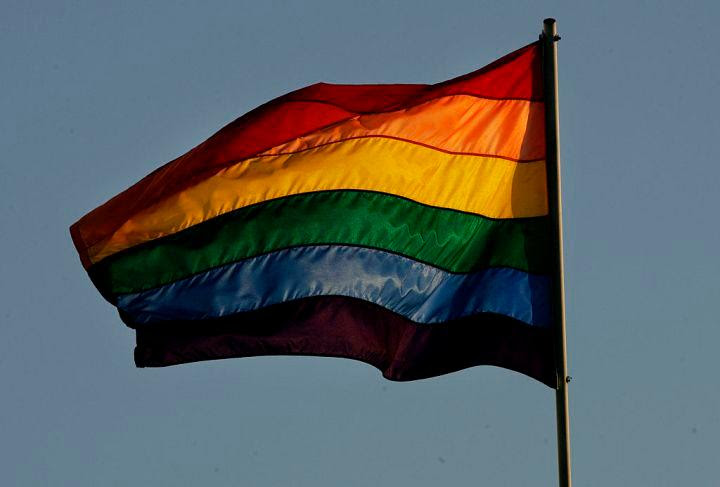 Republicans Increasingly Support Transgender Military Service
In the months that have passed since President Trump first announced his transgender military ban, Republicans have become more likely to support transgender members of the military. According to PRRI's latest survey, 47% of Republicans, support transgender military members, up from 37% in 2017. Aaron Blake in The Washington Post notes that this issue is "a battle that is very much of Trump's own choosing. This wasn't even an issue that was on anyone's radar before the president tweeted out his decree in July 2017, declaring that the administration would 'not accept or allow transgender individuals to serve in any capacity in the U.S. Military.'" In TIME Abby Vesoulis looks at the report's finding that a majority of Americans support transgender rights. "Increase in support for transgender rights tracks fairly closely with the large increase in support for gay, lesbian and bisexual Americans," PRRI CEO and founder, Robert P. Jones tells TIME. Jones also notes that "having a close relationship with someone transgender is strongly correlated withholding more supportive views of transgender rights." Read more from PRRI's latest report on the subject here.
Damn It Feels Good to Be a Politician
Brad Jordan, aka Scarface from the pioneering rap group the Geto Boys, may have finally found his exit out of the business. Jordan announced this week that he would seek a position on the Houston City Council. According to The Houston Chronicle, Jordan will run in District D, which includes the Texas Medical Center, the Astrodome area, the Museum District, Texas Southern University and the University of Houston. PRRI data shows that 44% of the country believes things would be better off if more people from racial or ethnic minority groups ran for office.
Justin Amash Ditches Freedom Caucus
Rep. Justin Amash (R-MI), the lone Republican in the House of Representatives to back calls for President Trump's impeachment, has resigned from the House Freedom Caucus. According to Amash, he no longer wanted to be a distraction for a group of conservative lawmakers who he calls "his closest friends." According to Politico, Amash has distanced himself from the group in recent months, amid his criticism of the president and his policies. Amash, who could challenge Trump as a third-party nominee in 2020, is facing a primary challenger for his congressional seat in Michigan. PRRI data shows that 81% of Republicans have a favorable view of President Trump, compared to 17% who have an unfavorable view.

Americans Support LGBT Rights, but do They Understand Them?
In a recent Op-Ed for Salon, PRRI Public Fellow Jenna Reinbold examines what happens when religious freedoms and LGBT rights interact in the United States. Reinbold uses PRRI's latest data to look at the gap between how Americans feel about LGBT issues and their knowledge about current laws. Reinbold writes, "while Democrats and Republicans, men and women, and younger and older Americans differ significantly in their opinions about whether people should be granted religiously-based refusals to serve LGBT people in a variety of contexts, these groups are indistinguishable in their confusion about the legal protections that actually currently exist." Over six in ten (67%)Americans believe that there are federal protections for LGBT people to prevent workplace discrimination. Fifty-five percent of Americans believe that there are nondiscrimination protections for LGBT people from being denied goods and services at a business. These are false presumptions. Read more from PRRI's latest report on the subject here.