Ride-Share Drivers Protest Pay Disparity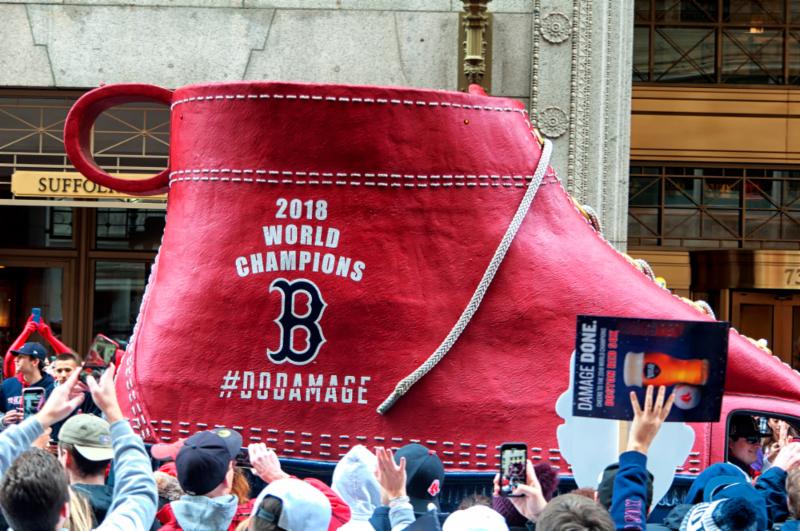 Ride Share Drivers Protest Pay Disparity
On Wednesday, Uber and Lyft drivers in eight major cities engaged in a protest to raise awareness over pay disparity. Drivers reported decreased wages after recent changes to the pay structure and are requesting more transparency in the pay structure. Depending on the city, some drivers protested outside Uber offices, while others logged off the app and urged others to do the same. Protests took place in Boston, Chicago, Minneapolis, Philadelphia, San Francisco, Washington, and Los Angeles. In 2018, PRRI surveyed workers in California who began to rely on the gig economy for income. According to the report, 48% of those participating in the gig economy, are struggling with poverty.
Parent Laments Son's Flirtation with the Alt-Right
A new piece in the Washingtonian details the year-long plight of a Virginia family whose son began to follow the alt-right. An anonymous writer introduces readers to their 13-year-old son, Sam, who found comfort in the allure of online alt-right Internet culture. "Those online pals were happy to explain that all girls lie—especially about rape…They told Sam that Islam is an inherently violent religion and that Jews run global financial networks," the author says. Over the course of a year, the author watched their child turn from an edge, liberal eight-grader into an alt-right and white nationalist apologist, but after attending a pro-Trump alt-right rally in Washington, D.C., Sam drops his alt-right tendencies. Per PRRI's 2018 American Values Survey, a majority of Americans (54%) believe that President Trump's decisions and behavior as president have encouraged white supremacist groups.
Hill: Why Won't White Players Stand with Black and Hispanic Red Sox?
When the Boston Red Sox visit the White House this week, the majority of the team's black and Hispanic players will be absent. "Why have so many of the white players on the Red Sox chosen not to support their black and brown teammates?" Jemele Hill writes in The Atlantic. Hill notes that athletes also declined to visit former President Barack Obama, Trump is different, he says. For Red Sox reliever Hector Velázquez, the choice not to attend was simple. "I made the choice not to go because, as we know, the president has said a lot of stuff about Mexico," he tells MassLive. PRRI data indicates that a majority (54%) of the public say they are not bothered when athletes take political stands, although nearly four in ten (39%) say it does bother them.
San Francisco Bans Cashless Stores
San Francisco's Board of Supervisors voted this week to make San Francisco the latest city to ban cashless businesses. An estimated 8.4 million American households are "unbanked," meaning they do not have a checking or savings account, but this decision is based on more than business practices, it's also rooted in socio-economic reasons. "Low-income individuals and racial minorities are far more likely to be unbanked, Julia Wick writes in The Los Angeles Times. "In 2017, 17% of black households and 14% of Latino households in the U.S. had no bank account, according to federal data." San Francisco joins New Jersey, Massachusetts, and Philadelphia as places with a cashless ban in effect.