Buttiegieg: Pro-Trump Evangelicals are 'Hypocrites'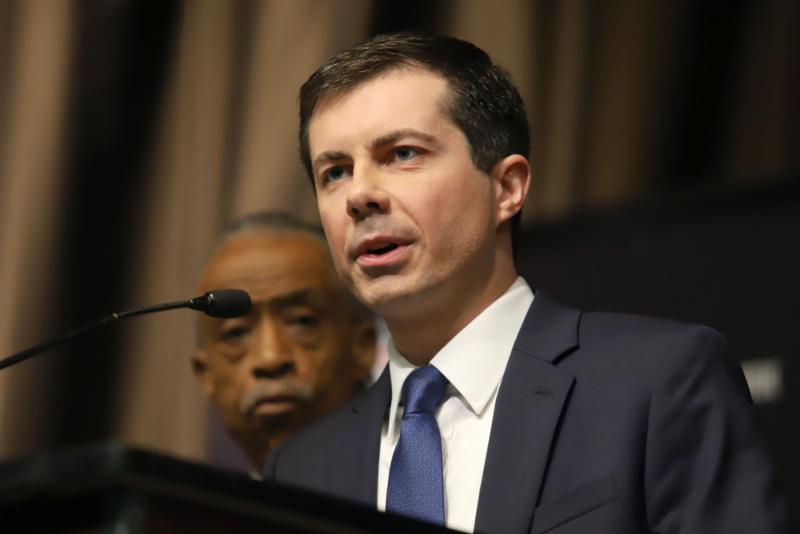 Buttiegieg: Pro-Trump Evangelicals are 'Hypocrites'
In a recent interview with Meet the Press, Pete Buttigieg said evangelicals who support Trump are "hypocrites." "Here you have somebody who not only acts in a way that is not consistent with anything that I hear in scripture or in church, where it's about lifting up the least among us and taking care of strangers, which is another word for immigrants, and making sure that you're focusing your effort on the poor," Buttigieg said in the interview. According to recent PRRI polling, white evangelical Protestants are the only major religious group that has a favorable opinion of Trump. This includes 68% who have a favorable view of Trump and 28% who have a very favorable view.
DHS Secretary Kirstjen Nielsen Forced Out
Late last week, Department of Homeland Security head Kirstjen Nielsen stepped down in her role due to differences she had with the Trump administration's immigration policies separated children from their parents, according to information from CNN. Nielsen had previously defended Trump's immigration practices, saying that the "zero tolerance" policy of criminally prosecuting individuals that crossed the border was part of American law. Nielsen also argued that the administration never had a policy of separating children from families. According to CNN, Nielsen was pressured to resign and did not go willingly.
As Transgender Military Ban Approaches, Advocacy Group Tackles Mental Health
On April 12, President Donald Trump's transgender military ban goes into effect. Under the ban, transgender recruits will not be permitted to join the military. Existing troops will be given the option to retire, or to receive psychological treatment. With the ban looming, one advocacy group is creating a space to take transgender military mental health issues. "Everyone is just super supportive of each other and encouraging along the way," a SPART*A participant told The Daily Beast. "It's a safe space where you can be happy about the little victories." In 2018, PRRI found that 36% of Americans believed that President Donald Trump's policies hurt transgender people. In 2017, PRRI found that 64% of the country favored transgender members serving in the military, while 30% opposed, and 6% didn't know.
Viral Hit Gets Second Act
In less than one week, 12 million people have listened to "Old Town Road-Remix" by Lil Nas X and Billy Ray Cyrus on Spotify. Those numbers join the more than 75 million who listened to the song's original iteration. Despite its success, the song was pulled from the Billboard country music charts because it wasn't country enough. The decision left some asking whether the decision was about black artists being shut out of country music. "The song is definitely a rap song. But who decides what is or isn't country music is very subjective," says Sam Sanders, host of NPR's It's Been A Minute. "Lots of folks are saying 'Hey, Billboard, Hey, country, you allow white artists to get on these charts with songs that aren't quite country all the time.' There are artists like Sam Hunt who was clearly influenced by hip-hop, artists like Taylor Swift who made country songs that were more pop than country for years."
Former Mayor Calls for More Gay Candidates
In light of the recent election of Mayor Lightfoot, Chicago's first openly gay and African American woman elected to the office, the AZ Central reflects on Tempe's first openly gay mayor. Neil Giuliano, who served four terms, said he was forced to come out because of political pressure from right-wing religious opponents. Giuliano says that things have changed for LGBT political candidates since his time in office. "I think we have tremendous support from straight allies, but nothing replaces having an authentic voice from that community itself at the table," Giuliano said. But despite more inclusion in politics, Giuliano points out that Arizona does not have broad LGBT discrimination protections. "I can get married tomorrow, and fired on Monday," he explains. According to recent PRRI data, 69% of Americans support broad nondiscrimination protections for LGBT people.