Americans Believe Socialism is not Compatible with American Values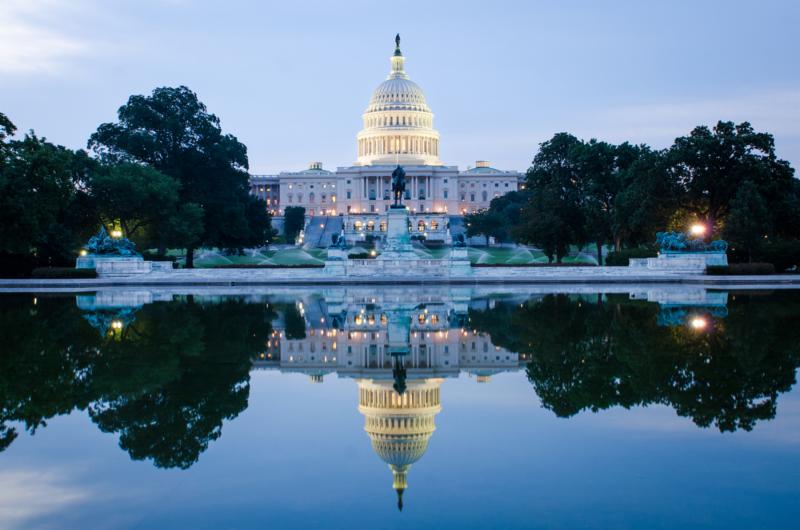 Americans Believe Socialism is not Compatible with American Values
A new poll from Monmouth University says that 57% of Americans believe socialism is not compatible with American values. Only 10% of respondents expressed a positive view of socialism, compared to 42% with a negative view, and 45% who were neutral. "Socialism still carries a stigma, but many Americans feel they are being left behind by the current capitalist system, Monmouth University pollster Patrick Murray said. "Policies that have traditionally been seen as socialist may be getting more popular even if the term itself is not." A 2018 PRRI survey found that many Americans were still split over how to define socialism. PRRI's David Tigabu writes, "A majority (54%) of Americans identify socialism as a system of government that provides citizens with services like health insurance, retirement support, and access to free higher education, according to PRRI's 2018 American Values Survey. Forty-three percent of Americans say socialism is a system where the government controls key parts of the economy, such as utilities, transportation, and communications industries."
2020 Candidates Talk Voter Suppression
In a recent speech in South Carolina, Joe Biden likened the Trump administration's handling of voting rights to the days of Jim Crow. "You've got Jim Crow sneaking back in," the 2020 presidential candidate said. "You know what happens when you have an equal right to vote? They lose." Another 2020 presidential candidate, Sen. Kamala Harris (D-CA), also echoed this thought at a recent NAACP dinner. According to Harris, Stacey Abrams would be the governor of Georgia if not for voter suppression. But "the problem of unfair elections go way beyond Georgia," Eugene Scott of The Washington Post writes. "A 2018 poll by the Atlantic and Public Religion Research Institute found that nearly 10% of black and Hispanic voters were told they didn't have the right identification to vote in 2016. About the same percent said they were told, incorrectly, that they weren't listed on voter rolls."
Heartbeat Bills Become Closer to Reality in Georgia, Alabama
Widespread abortion restrictions are closer to becoming realities in Georgia and Alabama. Both states are seeking a total ban on abortion after a fetal heartbeat has been detected. In Georgia's case, the controversial bill has threatened to cost the state millions in tax revenue. Hundreds of high-profile entertainments have pledged to never work again in Georgia, a haven for film tax-breaks. Some have speculated that the bills could spark new Supreme Court hearings on abortion-related issues. According to PRRI data, a majority (59%) of Americans believe that abortion should be legal in all or most cases. Almost four in ten (37%) believe it should be illegal in all or most cases.
States Push for Bible Classes in Public Schools
Over the last 20 years, there has been a debate over using the Bible in public classrooms; however, legislators across the country have reignited the fight for "Bible literacy classes" — elective courses in public schools about Scriptures' impact, in part due to the current administration, according to CNN. So far this year, six states have proposed bills that would allow public schools to teach the Bible, although some bills have been struck down. Proponents of the bills say the Bible could be used as a work of literature to teach skills, such as wisdom. "The King James Bible is considered one of the two or three greatest works of literature in Western civilization," Rep. Anthony Sabatini (R-Howey-in-the-Hills), who co-sponsored Florida's Bible literacy bill told CNN. However, opponents warn these bills could ultimately bring far-right Christian views into schools. The ACLU is calling the bills "blatantly unconstitutional." Further, students would be subject to religious proselytizing, and minority students would be excluded if these bills were implemented, senior staff attorney with the ACLU, Heather Weaver, said.