Remembering Rachel Held Evans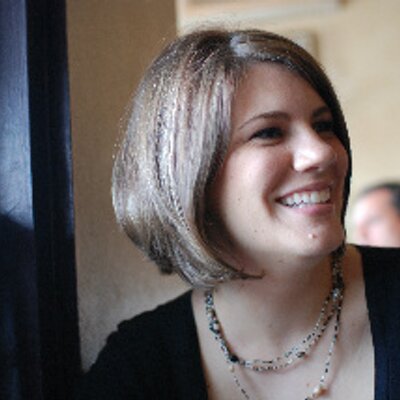 Remembering Rachel Held Evans
Best-selling author and treasured voice for young evangelicals, Rachel Held Evans, died on May 4. Evans published four popular books, which "fostered a community of believers who yearned to seek God and challenge conservative beliefs," The New York Times said. "Rachel Held Evans was a unique voice who gave eloquent expression to the doubts, frustrations, and hopes of younger white evangelicals who questioned the assumptions of an older generation's politicized religion. Her creativity, wit, and faithful criticism of the church she loved enough to struggle with will be missed," says PRRI CEO and founder Robert P. Jones. Evans passed away at a hospital in Nashville. She was 37 years old.
NBA Player Fasts for Ramadan During Playoffs
For the first time in his career, pro-basketball player Enes Kanter will play in the NBA playoffs while fasting for Ramadan. During Ramadan, Muslims celebrate the moment when God revealed the Quran to Mohammad. Kanter, who will also be unable to take medicine for an injured shoulder, has played while fasting before, but never during the postseason. In a recent interview with The New York Times, Kanter explains his transparency about his faith. "Before I go to [new] teams, I say, 'Hey, I'm a Muslim and I have to pray five times a day,'" Kanter said. "And they respect it so much that they give me a prayer room. So before the game, after the game, before practice, before I fly out, I can go to that room whenever I want and pray."
Red Sox Skipper Passes on White House Invite
On Wednesday, members of the 2018 World Series Champion Boston Red Sox will meet with President Donald Trump at the White House. However, manager Alex Cora will not be in attendance, according to a statement released Monday. Cora, who has helped aid relief efforts in his native Puerto Rico said he would not be "comfortable celebrating in the White House." "I've used my voice on many occasions so that Puerto Ricans are not forgotten and my absence (from the White House) is no different," Cora said.PRRI data indicates that 54% of Americans dislike when athletes make public statements about politics.
Trump's 2020 Chances Could Hinge on White Evangelical Turnout
In a recent interview with the Arkansas Democrat-Gazette, PRRI CEO and founder Robert P. Jones explained how crucial evangelicals are to President Trump's 2020 election chances. "They're a quarter of all voters and they vote 80 percent Republican, so it's a very important constituency on the Republican side of politics," Jones explains. PRRI data shows that evangelicals remain Trump's most consistent voting bloc. Data from 2018 shows that about one-quarter of white evangelical Protestants (25%) and white mainline Protestants (22%) say there is nothing Trump could do to lose their support. The same survey shows that 68% of white evangelicals have a favorable opinion of Trump.
Business Owners Plead with Texas to Support Nondiscrimination Protections
Many Texas business owners are sending a clear message to legislators: LGBT discrimination bills are bad for business. On Monday, from the steps of the state capital in Austin, Texas, a coalition of Texas business leaders demanded that their local government to stop bills that would protect business who discriminated against employees based on their gender identity and sexuality. The coalition, Texas Competes, is comprised of more than 1,000 Texas and national businesses and includes many of the nation's biggest tech companies including Facebook, Google, IBM, and Amazon. Businesses fear that these bills will drive businesses and tourism away from Texas, ultimately "giving businesses the license to discriminate without worrying that their state occupational license might be threatened by their actions," said Dale Carpenter, a constitutional law professor at the Dedman School of Law at Southern Methodist University. PRRI data shows that there is broad support among Texans for LGBT nondiscrimination laws. More than six in ten (66%) of Texans support nondiscrimination protections.