Military Sexual Assault Surges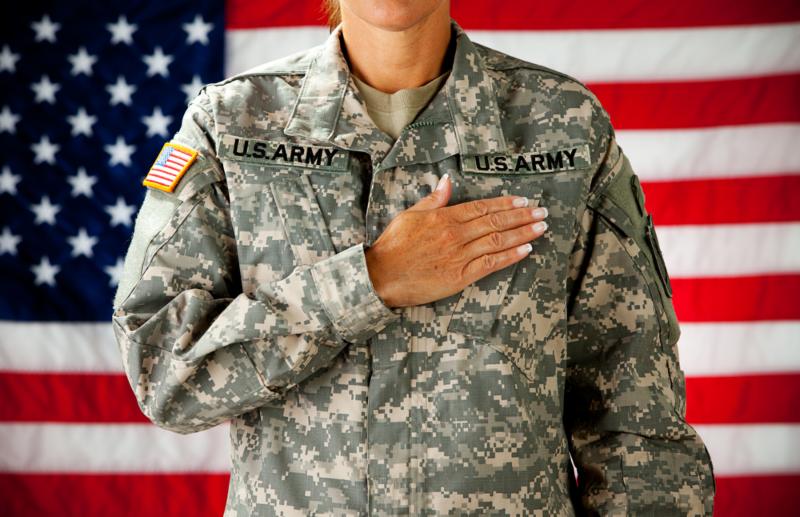 Military Sexual Assault Surges
Sexual assault in the American military surged in the last two years, according to a new survey released by the Defense Department on Thursday. The survey results show a 50% increase in assaults on women in uniform with one out of every 16 women in the military reported being "groped, raped or otherwise sexually assaulted within the last year," according to The New York Times. The acting secretary of defense, Patrick M. Shanahan, told colleagues in a memo that those numbers were startling and unacceptable. "To put it bluntly, we are not performing to the standards and expectations we have for ourselves or for each other," Shanahan said. "This is unacceptable. We cannot shrink from facing the challenge head on." Though assaults were up across every branch, the Marine Corp reported numbers far higher than average. "Sexual assault erodes the trust and cohesion within the Marine Corps team, degrades our lethality and readiness, and is incompatible with our core values of honor, courage and commitment," the Marine Corps said in a statement. According to the report, the reporting rate dropped from 32% to 30%. PRRI data shows that 39% of Americans consider sexual harassment in the workplace a critical issue to them including 37% of men and 41% of women.
PRRI Brings LGBT Data to Texas
On Tuesday in Austin, Texas, PRRI joined the LBJ School of Public Affairs and Pride Policy Alliance to discuss a recent PRRI survey about nondiscrimination protections in the U.S. PRRI's latest report shows that nearly seven in ten (69%) Americans favor laws that would protect LGBT people from discrimination in jobs, public accommodations, and housing. Support for these protections has remained steady over the past few years, with around seven in ten Americans reporting that they favor nondiscrimination provisions for LGBT people in 2017 (70%), 2016 (72%), and 2015 (71%). PRRI CEO and founder Robert P. Jones led the discussion, which also included analysis of what survey trends indicate about the 2020 election. "Democrats have demographic winds at their backs, but Republicans have a time machine," Jones explained. "We have this period of lag and it's mostly because white evangelicals in particular turnout to vote at higher rates than other Americans do." Read more from PRRI's latest survey, here.
Preserving the Legacy of Black Jockeys
Of the first 28 jockeys to ever win the Kentucky Derby, 15 were African American. But after early success at the races, black jockeys were marginalized and then ostracized for nearly 80 years beginning in 1922. In Lexington, Kentucky, a graveyard, marked African Cemetery No. 2 holds the remains of some of these jockeys. For decades, many of the graves of the original derby winners went unmarked, and all but lost to history and neglect. Now some are preserving the legacy of this history. The Los Angeles Times profiles Leon Nichols, who has worked to preserve the legacy of some of the jockeys and the impact they had on horse racing. Twelve years ago, Nicols helped found the Project to Preserve African-American Turf History, a group dedicated to educating people about the groundbreaking role of black equestrians and to help preserve the cemetery — an equestrian mecca, as he calls it. "When you think about horse racing history, really there is no place that compares to African Cemetery No. 2," Nichols told the Times. "These men helped shape the sport." The 145th running of the Kentucky Derby is on Saturday, May 4, 2019.