SCOTUS Declines to Review Transgender Bathroom Case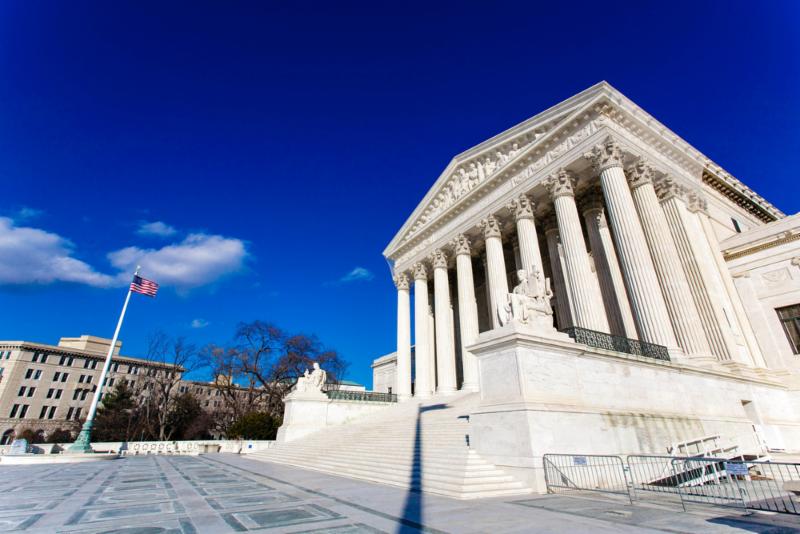 SCOTUS Declines to Review Transgender Bathroom Case
The U.S. Supreme Court has declined to review a case in Pennsylvania where a conservative group challenged a school district's transgender bathroom policy. Michael Levin, an attorney for the Boyerton Area School District, says the court "understood the false narrative that is being repeated by the plaintiffs that their privacy rights were violated." Levin notes that the district provides private restroom spaces for anyone who feels uncomfortable using the same bathroom as a transgender student. In 2017, PRRI found that half (50%) of the public opposes laws that would require transgender people to use bathrooms that correspond to their sex at birth rather than their current gender identity. Less than four in ten (38%) favor such policies.
An Immigration System on the Brink
A new piece in The Washington Post details a recent influx of children arriving at the U.S.-Mexico border. Customs and Border Protection data show that almost 169,000 young people have surrendered at the border this year. More than half are ages 12 and under. Maria Sacchetti writes, "minors now account for nearly 37% of all crossings — far above previous eras, when most underage migrants were teenagers and accounted for 10% to 20% of all crossings." Sacchetti notes that the influx in Arizona could be due to the government's focus on the Texas border, and faster release times due to a lack of facilities. PRRI data shows that 60%of Americans oppose a law that would prevent refugees from entering the U.S., while 37% favor such a law.
Eighth-Grade Girls Look to Destigmatize Periods In New Podcast
NPR has awarded the middle school grand prize for their Student Podcast Challenge to a group of eighth-grade girls in New York. The girls want to combat the institutionalized stigma around menstruation. Enter, Sssh! Periods, a podcast in which they discuss their periods. During a recent episode, Jasmin Acosta notes "sixty-seven percent of female students polled at Bronx Prep Middle School said they feel uncomfortable discussing their periods at school because it's not anybody's business." She later adds, "thirty-three percent of students said periods were a dirty topic. Young girls carry this stigma into adulthood." The girls hope their podcast will change the conversation about how young women talk about their bodies. According to NPR, they beat out over 6,000 other entrants from all across the country.
U.S. Supreme Court Justice Clash Over Abortion Language
Justice Clarence Thomas and Justice Ruth Bader Ginsburg have recently made headlines over their differing opinions on an Indiana abortion law. Ginsburg takes specific umbrage with Thomas referring to pregnant women as "mothers." "A woman who exercises her constitutionally protected right to terminate a pregnancy is not a 'mother;' the cost of, and trauma potentially induced by, a post-procedure requirement may well constitute an undue burden," Ginsburg writes. According to PRRI data, a majority (59%) of Americans believe that abortion should be legal in all or most cases. Almost four in ten (37%) believe it should be illegal in all or most cases.