Republicans Face Difficulty Recruiting Female Candidates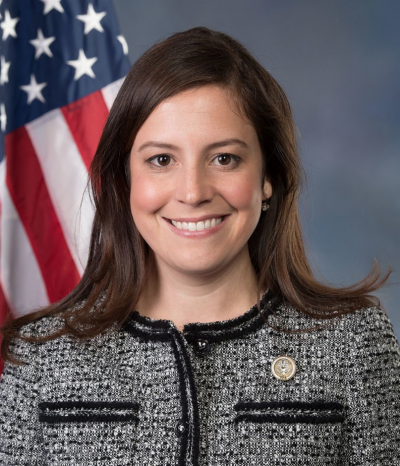 Arkansas Station Relents, Airs "Arthur" Episode
AETN, the Arkansas PBS broadcaster, briefly joined their Alabama brethren in refusing to air an episode of Arthur that depicts gay marriage. In an initial statement, AETN explained that they did not wish to air the episode because they could not guarantee that parents would be with their children during its airing."In realizing that many parents may not have been aware of the topics of the episode beforehand, we made the decision not to air it," a statement from AETN said. The episode did not discuss the character's sexuality, and no wedding vows were depicted. Ultimately AETN relented and has scheduled the program to air in late May and early June. Currently, more than six in ten (62%) Americans say gay and lesbian couples should be allowed to marry legally, while only about half as many (30%) are opposed.
South Carolina and the Equality Act
A recent Charleston City Paper article shines a light on Rep. Joe Cunningham (D-SC), the sole South Carolina representative to vote "yes" on the Equality Act. The landmark legislation seeks to add LGBT nondiscrimination protections to the Civil Rights Act of 1964. "Proud to celebrate this step towards equality with @RepSherrill. We still have a way to go, but I'm honored to serve in the most diverse Congress ever," Cunningham wrote on Twitter. Recent PRRI data shows that 58% of South Carolina residents support anti-discrimination laws for LGBTQ people. Majority Whip Jim Clyburn (D-SC) was not present for the vote due to a family matter. He released the following statement. "Discrimination against any community in employment, housing, and public accommodations goes against our nation's core values and no one should live in fear because of who they are, how they identify, or who they love.
Charen: Heartbeat Bill States Speak for Citizens
In a nationally syndicated column, conservative pundit Mona Charen argues that states with anti-abortion legislation are more in line with those they represent than people think. "A 2018 PRRI survey found that 60 percent of Republican women agreed with the statement, 'Roe v. Wade was wrongly decided and should be overturned,'"Charen writes. "This compared with only 47 percent of Republican men." Charen notes that the severity of some of the "heartbeat bills" that have all but made abortion illegal in states like Georgia and Alabama risk making Republicans look like extremists. "The Alabama law makes no exceptions for cases of rape or incest. And while it's true that the child bears no guilt for the way he or she was conceived, it may not be prudent to refuse to concede that ground," she writes
Republicans Face Difficulty Recruiting Female Candidates Thanks to Abortion Stance
Representative Elise Stefanik (R-NY) has ambitious plans for recruiting more Republican women to run for office in 2020. However, it may be an uphill battle for these Republican women as their party continues to edge more and more to the right on many issues. "We've already seen a shift among white-collar educated women moving away from Republicans since (the 2016 election of) Trump," says Kelly Ditmar from Center for American Women in Politics at Rutgers University. One of the major issues of the upcoming election cycle is reproductive healthcare. A 2018 PRRI study of abortion and Trump's Supreme Court nominee found that the division on abortion is more about party loyalty than gender: 60% of Republican women believe that Roe v. Wade was the wrong decision, while 75% of Democratic women believe that it was the right decision.