Buttigieg Accuses Trump of Fueling White Identity Politics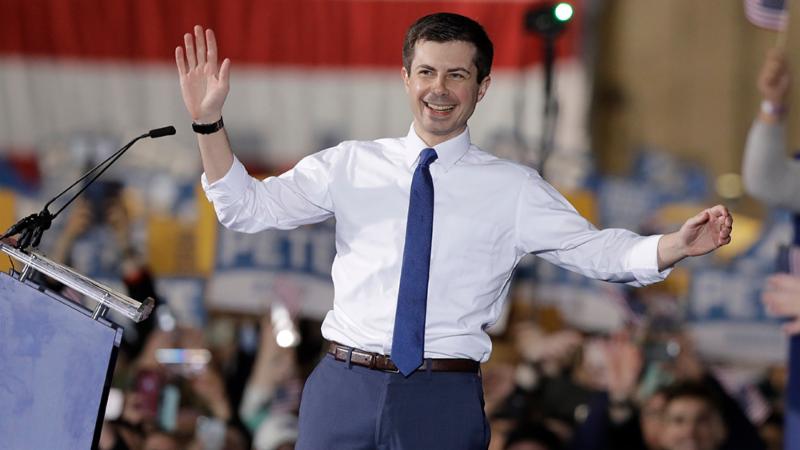 Buttigieg Accuses Trump of Fueling White Identity Politics
Speaking at a Human Rights Campaign gala in Las Vegas, the Democratic presidential candidate criticized what he called the president's divisive rhetoric. "The wall I worry about the most is not the president's fantasy wall on the Mexican border that's never going to get built anyway. What I worry about are the very real walls being put up between us as we get divided and carved up," he said. Buttigieg also accused the administration of wielding white identity politics. That can leave black women, immigrants, the disabled, displaced auto workers, and others feeling as if they're living in a different country, Buttigieg said the event. Examining public attitudes on whether President Trump has fueled white supremacist groups, PRRI's 2018 American Values Survey found that a majority (54%) believe that Trump's decisions and behavior as president have encouraged white supremacist groups.
Mike Pence to Students: "Resist the Secular Left"
On Saturday, Vice President Mike Pence criticized the Obama administration and members of the film industry that have threatened to boycott Georgia over its new abortion law as part of his commencement speech at Liberty University, a noted evangelical university. Pence also fired back at critics of his wife, who teaches at a Christian school that bars LGBT students and teachers. "Some of the loudest voices for tolerance today have little tolerance for traditional Christian beliefs," Pence said. "So as you go about your daily life, just be ready." According to PRRI polling, although Americans remain widely supportive of broad nondiscrimination protections for lesbian, gay, bisexual, and transgender (LGBT) people, White evangelical Protestants (54%) are among the two groups least likely to support LGBT nondiscrimination protections.
Trump Economic Adviser Says Tariffs Hurt Americans
White House economic adviser Larry Kudlow previously argued that the ongoing trade war with China could secure a good trade deal in the future. However, after being pressed on the issue by Fox News' Chris Wallace, the economist conceded that while economic gains could be made in the future, American importers, the public, and the Chinese will "bear the brunt of the current trade war." On Monday, China announced that it would retaliate with their own tariffs on American goods ranging from beer and wine to swimsuits, shirts and liquefied natural gas. PRRI's 2017 American Values Survey found that more than seven in ten (72%) Democrats and about two-thirds (66%) of independents favor promoting free trade over implementing more trade restrictions. Republicans are a little more divided as nearly half (49%) of Republicans favor promoting free trade, while 45% would put more restrictions in place.
How Much Money Do You Need to be Considered Rich?
The answer may depend on both where you live as well as how old you are, according to Bloomberg. A new national survey by Charles Schwab interviewed 1,000 Americans on ideas of wealth. The survey found that the older you get, the higher the threshold to acquiring "wealth." Another finding from the annual survey was that a significant number of Americans desire real estate, as more than 50% of respondents across age groups said they would invest in real estate if they had 1 million dollars. Many millennials were found to reject the premise of the questions. Instead of seeing wealth as a dollar amount or in material possessions, millennials were more inclined to point to the way they live their lives as sources of wealth.