Support for Trump Falls Among Trump-Obama Voters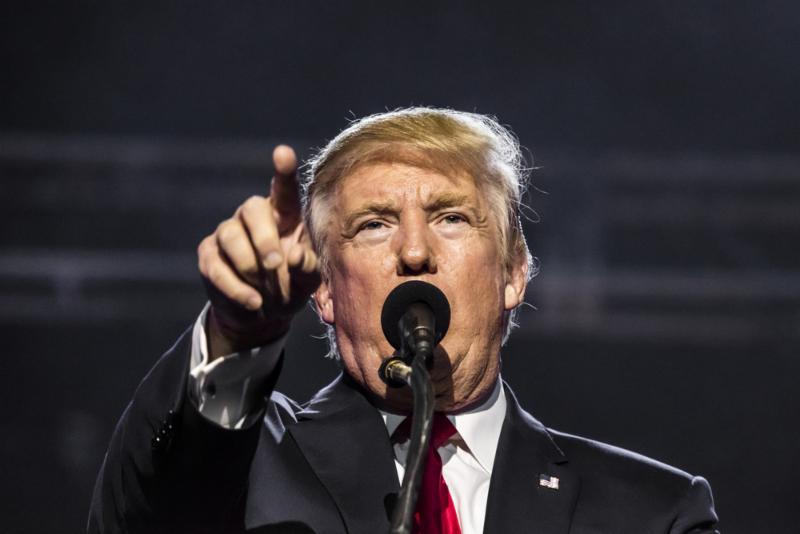 Support for Trump Falls Among Trump-Obama Voters
A new report from the Democracy Fund Voter Study Group, which includes PRRI CEO and founder Robert P. Jones, finds that President Trump has lost support from some that voted for both him and former President Barack Obama. In 2016, 85% of those responding to the report had a favorable view of President Trump. In the new report, that number is down to 66%. "That may not sound like a lot, but, as we've observed, it won't necessarily take a lot to change the course of history," Eric Levitz writes in The New York Times Intelligencer.
Trump Invokes Executive Privilege
On Wednesday, President Donald Trump exerted executive privilege to block Congress' access to the full Mueller report. Executive privilege allows the executive branch to resist revealing information to other branches of government. It is rumored the administration may also use these privileges if special counsel Robert Mueller is asked to testify before Congress, CBS News reports. In the past, most presidents have invoked executive privilege several times throughout their term, but some question when it's feasible for the president to invoke this privilege for the Mueller report. According to the New York Times, this is Trump's first assertion of executive privilege.
Conway's Career Against Abortion
Long before she became an adviser to President Donald Trump, Kellyanne Conway was a D.C.-based pollster who frequently worked with conservative and anti-abortion groups. In 2009 and 2011, Conway led surveys through the Christian Medical and Dental Associations to bolster the groups' position that doctors and nurses shouldn't be required to perform procedures, to which they morally objected, Politico reports. In recent weeks, these surveys have gained exposure thanks to a new regulation announced by the Health and Human Services Department that provided protections to religious health care workers. This rule would make it easier for healthcare professionals to opt out of providing care that violates their religious beliefs, such as providing abortions, prescribing birth control, and treating LGBT individuals. The new regulations cite Conway's polling a dozen times, more frequently than any other data.
Tech Millionaires Leave CA for Tax Havens
A 2018 PRRI survey found that nearly one-third (31%) of Californians are working and struggling with poverty and nearly two-thirds (64%) of Californians said they would advise young people in their communities to leave to find more opportunity elsewhere. But, it's not just those struggling with poverty that are leaving California. Multimillionaire tech elites are also leaving, reports The New York Times. The Times follows a small generation of high-level Uber and Lyft employees who fled the state after the companies became profitable. To avoid paying California taxes when they eventually sell their shares, journalist Kate Conger writes, residents truly have to move out of state." Conger explains that California imposes an income tax on shares vested in the state but does not tax stock that is sold after someone moves out of state. "Once their wealth was assured, these tech workers quit the companies and fled California, which has the nation's highest state income tax, at more than 13 percent, to reside in lower-tax states like Texas and Florida, where there is no personal state income tax."
---