Parents Fight To Remove Transgender Issues From Sex Education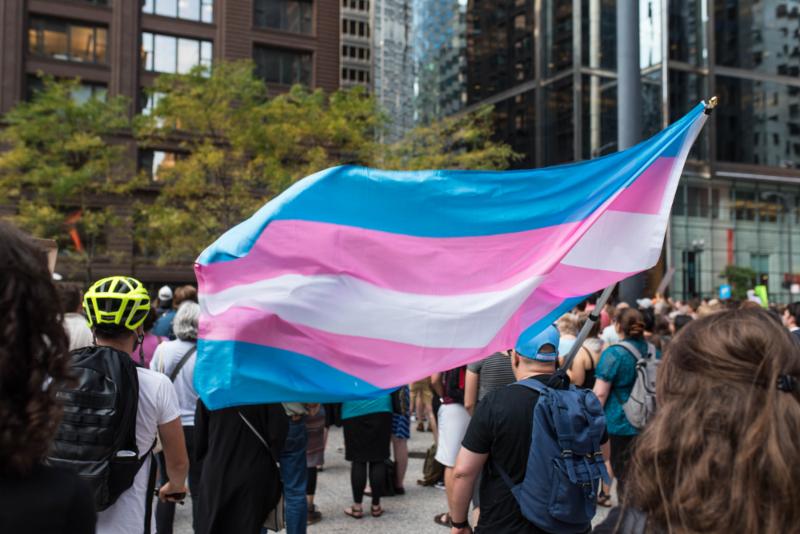 Parents Fight To Remove Transgender Issues From Sex Education
A recent profile in NPR highlights an 18-year-old transgender high school student's experience with the curriculum in her school district of Allendale, Michigan, a small town in the Bible Belt. Quinn Robinson attends school in a district where conservative parents have formed a coalition to keep LGBTQ+ issues out of sexual education class. After word got out that a teacher was discussing sexual and gender identity with students, concerned parents formed CAST—Conservatives of Allendale Stand Together. In a statement to NPR, CAST explained their position. "It is every parent's natural right to teach their OWN children what they believe in regards to sexuality," the statement continues. "It is not the right of a minority of our community to impose their desire for comprehensive sexuality education inclusive of LGBTQ subjects to be taught to OTHER people's children." According to Robinson, the school's curriculum issues go further than not discussing identity. Specifically, she recalls a sex ed video that lacked information on STD prevention for those who do not identify as heterosexual. "I knew, of my own friends who were lesbians, this wasn't gonna help them at all,"Robinson explains. "There's no way you can help a lesbian prevent STDs in this kind of format." According to NPR, the school district removed all references to sexual or gender identity from school programs. A 2018 PRRI survey found that 38% of Americans did not believe that same sex relationships should be discussed in sex-ed. PRRI data also shows that 45% of Americans said they would be unhappy if their child married someone who was transgender.
Huge Shift in Opinion by LDS Church On LGBT Issues
In what has been described as a "remarkable" change of approach, the Church of Jesus Christ of Latter-day Saints announced this week that children of LGBT parents could be baptized in the church. The decision reverses a 2015 decision to make LGBT members subject to excommunication, and their children unable to receive full rights within the church. A statement on the decision made clear that the church still disagrees with homosexuality but will not punish others for it. "We want to reduce the hate and contention so common today," a statement by the church read. According to Dallin H. Oaks, first counselor to church President Russell M. Nelson, "the immoral conduct in heterosexual or homosexual relationships will be treated in the same way." PRRI data shows that just 1% of Americans identify as Mormon. Additional data shows that 42% of people who regularly attend church, comprising all Americans, say that their clergy speaks out about homosexuality.
Would Registering Voters During Tax Season Work?
In October 2018, PRRI data detailed how few Americans participated in the civic engagements and voting. Prior to the 2018 midterms, seniors were much more likely than young Americans to report they intended to vote. While more than eight in 10 (81%) seniors said they are absolutely certain to vote, just 35% of young Americans said the same. At roughly the same point in the 2014 midterm election cycle, a similar number (38%) of young Americans reported that they were absolutely going to vote. A new piece from the Brookings Institution questions whether pushing people to register to vote during tax season would have any impact on voter turnout. Vanessa Williams analyzes the success of the Volunteer Income Tax Assistance Sites in Cleveland and Dalla. "The Filer Voter program doubled the likelihood of unregistered tax filers registering to vote," Brookings writes. "Replicated at all VITA sites nationally, this would lead to about 115,000 unregistered eligible voters to register to vote, including 63,000 people who would not otherwise register." PRRI data shows that 39% of the country believes that if all eligible voters participated in elections, the Democratic Party would directly benefit.