How Republican and Democrats React to a Candidate Accused of Sexual Misconduct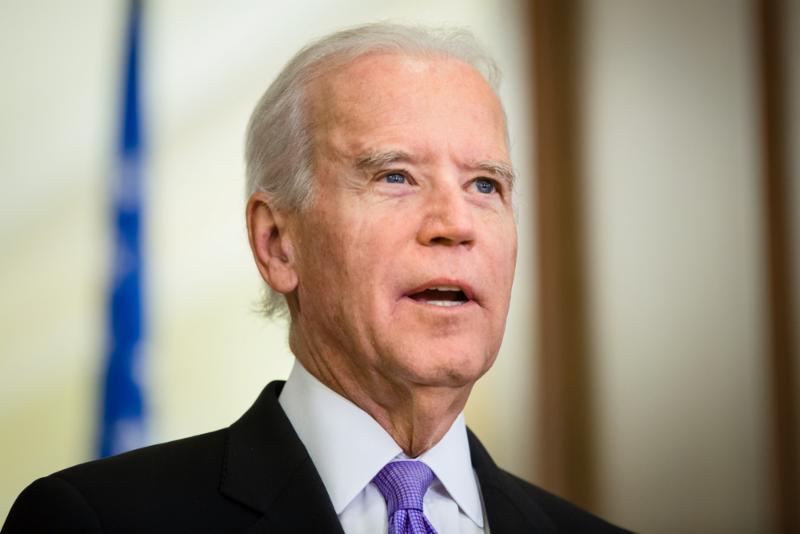 How Republican and Democrats React to a Candidate Accused of Sexual Misconduct
A recent post by NBC News highlights PRRI data that shows that just 16% of Democrats say they would still vote for a candidate accused of sexual harassment. Allegations have recently been levied against former Vice President Joe Biden, a possible 2020 presidential candidate. While 16% of Democrats wouldn't vote for an accused candidate, the issue doesn't appear to be a deal breaker to Republicans. Nearly six in 10 (56%) Republicans indicated they would still vote for a candidate who was accused by of sexual harassment by multiple people. NBC notes that "the women who have come forward to speak about how Biden made them feel uncomfortable haven't necessarily categorized his behavior as "harassment." In a recent video to his supporters, Biden commented on the nature of the allegations. "Social norms are changing. I understand that, and I've heard what these women are saying. Politics to me has always been about making connections, but I will be more mindful about respecting personal space in the future. That's my responsibility and I will meet it," Biden said.
The Political Divide Over Capitalism
Capitalism, who it helps, and whether it is still a functional way of thinking, has been near the forefront of political debate in recent months. Sen. Bernie Sanders (I-VT), and Rep. Alexandria Ocasio-Cortez (D-NY) have been loud critics of a capitalist society that has sparked debate. PRRI data shows how partisan the country is about the issue. Editorial Associate Emma Beyer analyzes the data and writes, "Nearly eight in 10 (79%) Republicans "highly believed" that capitalism is the best economic system for being truly American. Conversely, independents and Democrats were less likely to believe this, with less than half of independents (49%) and Democrats (46%) rating this as important for being truly American." PRRI data also shows that young people are far less likely to support capitalism than their seniors. Less than half (47%) of young people ages 18-29 believe capitalism is important to being truly American, compared to 71% of seniors 65+.
In Georgia, a Safe Haven for a Religious LGBT Community
Red and Black, the student newspaper affiliated with the University of Georgia, highlights Coffee and Queeries, an organization that provides a safe haven for religious members of the LGBT community. For many religious LGBT members, their upbringings often preached that their sexuality and faith had to be at odds. Annabel McSpadden, the organization's founder, says, "[Queer people of faith] are definitely here, quietly and dormant, because Athens is a pretty religious area." Red and Black cites PRRI data showing that among white evangelical Protestants (WEP), nearly six in 10 (58%) opposed same-sex marriage. PRRI data from 2018 show that close to half white evangelical Protestants (49%) who attend religious services regularly say their clergy speak out about the issue of homosexuality, compared to 42% of Americans overall. White evangelical Protestants are especially likely to hear that homosexuality is immoral during religious services. More than eight in ten (82%) white evangelical Protestants who hear about the issue of homosexuality from their clergy say that their clergy teaches that homosexuality is morally wrong. Only four percent report that their clergy says it is morally acceptable.
Booker and Clyburn Introduce Bill to Fight Poverty
On Wednesday, Sen. Cory Booker (D-NJ) and Majority Whip James Clyburn (D-SC), introduced legislation that would provide assistance to America's poorest individuals. The bill would divert additional federal funding to counties and neighborhoods with poverty above 20%. "While genius is spread equally across zip codes, opportunity is not," Booker said in a statement. "This bill more strategically targets federal resources to where they are needed most, ensuring that families and communities long left behind are given a fair shot. In doing so, we can move to a smarter, more responsive government." In 2017, PRRI found that 48% of the country believe people living in poverty is a critical issue. The number rises to 63% when focused on children living in poverty.