Transgender Healthcare Protections will soon Disappear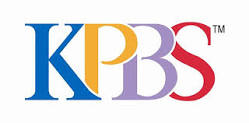 Transgender Healthcare Protections will soon Disappear
The Department of Health and Human Services is planning to remove protections that protect transgender patients from discrimination in healthcare. The plan would allow health care workers to refuse service to transgender patients on religious grounds, according to Politico. Critics of the move say that these policy changes could end up harming vulnerable populations who would miss access to critical care. Evangelical groups have been pushing for these reforms for over a year. In PRRI's AVA LGBT poll conducted earlier this year, Americans were largely supportive of nondiscrimination protections for LGBT, as nearly seven in 10 (69%) Americans favor such laws. White evangelical Protestants (54%) and Jehovah's Witnesses (53%) are least likely to support LGBT nondiscrimination protections, but even among these groups support remains in majority territory.
House Asks Judge to Block Border Wall Funding
The Democratic-controlled House of Representatives recently asked a federal judge to block the president's plan to build the wall along to U.S./Mexico border. Trump's plan, which didn't receive bipartisan support in the House, centered around using Defense Department funds to bypass the legislative body. In a 56-page motion that accuses Trump of undermining the Constitution, House lawyers wrote: "Once made, these unconstitutional expenditures cannot be undone, and the grave institutional injury inflicted on the House cannot be remedied." According to PRRI research, a majority of Americans oppose building a wall between the U.S. and Mexico, but partisans are deeply divided on this issue. Eight in 10(80%) Republicans favor building a wall along the border, including nearly half (45%) who strongly favor such a policy. By contrast, eight in 10(80%) Democrats oppose building a wall along the border, including more than six in 10 (61%) who are strongly opposed.
Florida House Passes Controversial Voting Measure
The Republican-controlled Florida House of Representatives passed legislation mandating that ex-felons pay criminal fees before they are eligible to vote, in a move that some are calling voter disenfranchisement. Through a referendum, the state had passed a constitutional amendment restoring voting rights to most convicted felons. Critics argue that the new legislation voted 71-45, creates another unnecessary hurdle for felons that have completed their felony sentence, undermining the spirit of the original amendment. According to PRRI data, 71% of Americans say that a person convicted of a felony should be allowed to vote after they have served their sentence, including 63% of Republicans.
White Evangelicals Shift Morality Views
On the heels of Democratic presidential candidate Pete Buttigieg's criticism of religious conservatives for supporting Trump's behavior, David Campbell and Geoffrey Layman examine the attitudes of "rank-and-file," evangelicals. The Washington Post article explores white evangelical attitudes through a series of polls before Trump's ascension as a political candidate to after. "In 2011, a poll conducted by the Public Religion Research Institute (PRRI) and the Religion News Service found that 60 percent of white evangelicals believed that a public official who 'commits an immoral act in their personal life' cannot still 'behave ethically and fulfill their duties in their public and professional life, The authors write..' But, an October 2016 poll revealed a change in attitudes, they note "But in an October 2016 poll by PRRI and the Brookings Institution — after the release of the infamous "Access Hollywood" tape — only 20 percent of evangelicals, answering the same question, said that private immorality meant someone could not behave ethically in public." Other religious groups did not see this dramatic shift.