U.S. Supreme Court to Hear LGBT Discrimination Cases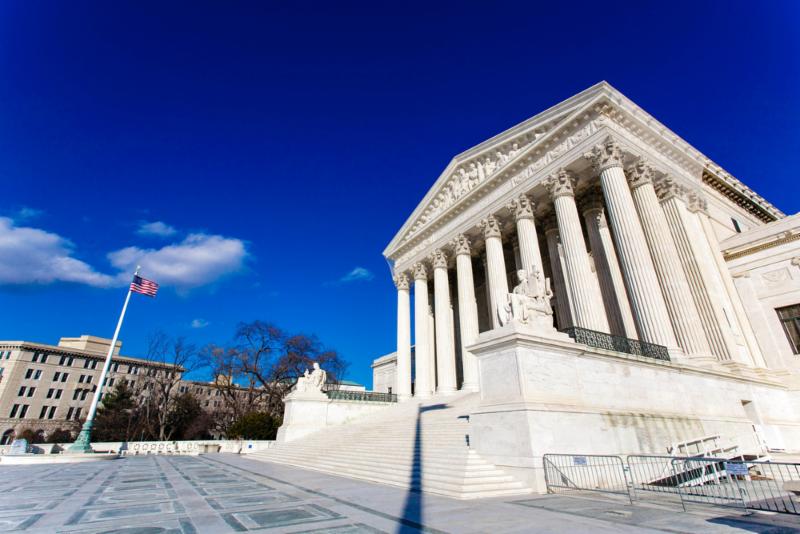 U.S. Supreme Court to Hear LGBT Discrimination Cases
The justices of the U.S. Supreme Court announced on Monday that they would hear cases in which LGBT Americans say they were fired for their sexual orientation. The justices will debate whether Title VII of the Federal Civil Rights Act, which makes discrimination in the workplace illegal, extends to sexual orientation. The cases will not appear before the court until the fall, with decisions not likely until next year. PRRI's most recent data shows that there is broad support for nondiscrimination protections of LGBT individuals. Nearly seven in ten (69%) Americans favor laws that would protect LGBT people from discrimination in jobs, public accommodations, and housing. Support for these protections has remained steady over the past few years, with around seven in ten Americans reporting that they favor nondiscrimination provisions for LGBT people in 2017 (70%), 2016 (72%), and 2015 (71%). These levels of support are similar to earlier, stable support for laws protecting gay and lesbian people against job discrimination, with roughly seven in ten supporting these protections in 2014 (72%), 2013 (73%), and 2011 (71%).
Wading Through Emotion When Defining Socialism
A recent profile of economist Joseph Stiglitz finds the former chairman of the Council of Economic Advisers grappling with the common perception of capitalism and socialism. "The meanings of the words have changed over time," Stiglitz tells The New York Times. According to Stiglitz, the current definition of socialism is mired in emotion. "Some people are trying to attach more emotions to the historical legacy of socialism, which was never the same as communism, but in the United States those distinctions have gotten blurred." PRRI data shows that a majority (54%) of Americans identify socialism as a system of government that provides citizens with services like health insurance, retirement support, and access to free higher education, according to PRRI's 2018 American Values Survey. Forty-three percent of Americans say socialism is a system where the government controls key parts of the economy, such as utilities, transportation, and communications industries.
Christian College Faces Backlash After Pence Invite
Students and alumni at Taylor University in Upland, Indiana are demanding that the school replace Vice President Mike Pence as commencement speaker at their upcoming graduation. An online petition signed by more than 5,000 people states that Pence's values "are not consistent with the Christian ethic of love we hold dear." According to PRRI CEO and founder Robert P. Jones, the controversy at Taylor is indicative of a generational divide among Christians. "It's no longer sufficient for someone in Pence's position to say, 'The Christian view on sexuality or LGBT issues is this,'" Jones tells NBC News. "Those days are behind us. Not just because liberals are on one side, and conservatives are on the other, but because age is the greatest determinant when it comes to religious individuals' belief system." PRRI's American Values atlas shows that 63% of "young white evangelical Protestants, ages 18-29, favor LGBTQ nondiscrimination protections, compared to 45 percent of white evangelical Protestant seniors, 65 and older," writes Gwen Aviles.
The Impact of Young People Leaving Religion
Michael Smith, writing in The Hutchinson News argues that that the religiously unaffiliated will ultimately reshape politics. As the country grows less affiliated, so do the deep connections between certain religious practices on political positions. Smith writes, "In recent times, the connection between religion and politics shows up in election returns. White, Evangelical Christian voters backed President Trump by over 80%, while the religiously unaffiliated went overwhelmingly for Hillary. Recent Republican missives to Jewish voters regarding Israel do not appear to be working — Jewish Americans still go strongly for Democrats." According to Smith, as young voters grow up, and no longer subscribe to one religion, their political views may have a great impact. In 2016, PRRI found that 62% of people who say they are religiously unaffiliated stopped subscribing to their childhood religion before their 18th birthday.