Student Loan Crisis Hits HBCU Students Harder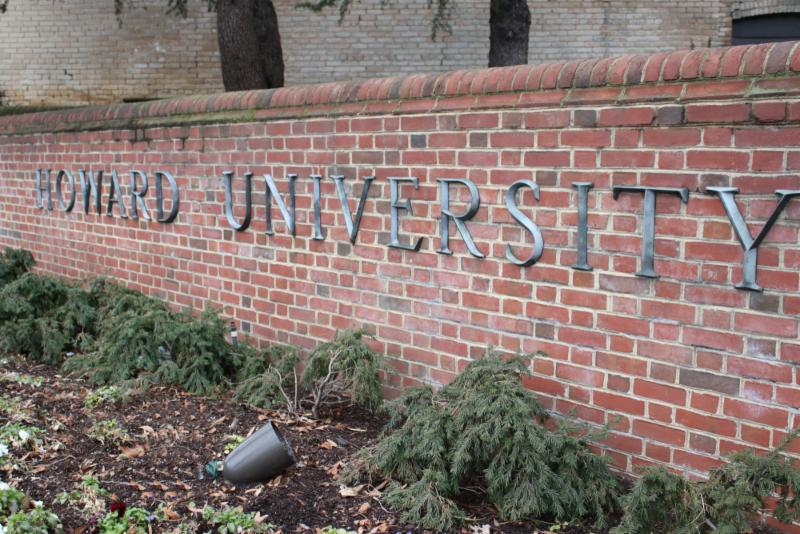 Student Loan Crisis Hits HBCU Students Harder
Compared to white students across the country, students who attend historically black colleges have a longer path to financial stability. According to a recent article in The Wall Street Journal, graduates of HBCUs have 32% more debt than students who went to other nonprofit or public schools. Though the 82 HBCUs make up about 5% of all collegiate institutions, they account for half of the 100 schools whose students have repaid the least amount of money after college. "Around half of African American borrowers who belonged to freshman classes at any kind of institution of higher learning in the 2003-2004 school year have defaulted on a student loan within 12 years," Charlotte Hays at the Independent Women's Forum writes. "That's twice the rate for white borrowers, according to a June 2018 paper by Columbia University associate professor Judith Scott-Clayton." In 2018, a PRRI study of California workers confirmed this trend. Fourteen-percent of all Californians polled said they had some student loan debt, that number more than doubles (31%) for black-non-Hispanic respondents. The number falls to 9% for white respondents.
Closing the Achievement Gap in D.C.
Capitol Hill resident Joe Weedon is an advocate for school choice. Weedon believes that education would be better if D.C. students attended neighborhood schools, instead of opting for more selective schools, The Washington Post reports. But when it comes to his daughter, Malia, the choice is not as straight forward. High school-bound Malia has two options: a nearby public high school with lower test scores or a selective public high school. For those making this choice, the decision transcends commute time and test scores. It's also about issues of class and race. If Malia were to attend her local school, she would be in a minority of white students. "Data shows racially and economically diverse schools can help close the achievement gap between students from low-income families and their wealthier peers. Children from upper-income families experience no academic decline, and the experience of being in diverse classrooms can challenge their own prejudices." But for Weedons and other families, the reality of the test scores and demographics seem to outweigh the benefits of local schools. "Malia can't change generations of segregation on her own," Weedon told the Times. "I can't put that on the shoulders of my 14-year-old." According to PRRI data, 23% of Americans say their only interactions with people of a different race or ethnicity occur at a school their child attends. Only 7% of Americans say they encounter racial diversity at a school they attend.
Special Counsel Robert Mueller's Report Publicly Released
After much controversy, Special Counsel Robert Mueller's report was released to Congress on Thursday. The heavily-redacted report comes after a press conference minutes earlier by Attorney General William Barr calling the document a vindication of the president. Democratic leaders, including House Speaker Nancy Pelosi (D-CA), have accused Barr and the Trump administration's rollout of the report as an attempt to "spin the public's view" of the report. According to PRRI research, 59% of Democrats, compared to only 17% of Republicans, say their opinion of Mueller is positive overall. By contrast, 71% of Republicans report having an unfavorable view of Mueller.
Austin American Statesman: "Texas Must Stop Messing with LGBTQ Citizens"
"Republicans in Texas and other states keep trying to pass anti-LGBTQ bills. It has to stop," writes columnist Billy McCann in the Austin American-Statesman. McCann discusses Texas' history of passing and attempting to advance bills that would undermine LGBT rights and protections, such as the Equality Act. McCann references PRRI's 2018 AVA poll in examining national and Texan's attitudes on the subject. "A 2018 survey by the nonpartisan Public Religion Research Institute found that 69% of Americans support laws protecting LGBTQ citizens from discrimination. Even in Texas support is high – 66%, according to the survey," he points out.
States Pass More Restrictive Abortion Laws
Now that the U.S. Supreme Court leans conservative, state legislatures around the country have begun introducing more restrictive laws on abortion. In Ohio, a "heartbeat bill" that makes abortions illegal after a heartbeat is detected in the womb has recently passed. Michael Gonidakis, president of Ohio Right to Life in Columbus tells The New York Times. "Now is our time…This is the best court we've had in my lifetime, in my parents' lifetime." There remains the possibility that this law could be overturned in lower state courts, and never quite reach the Supreme Court. According to Gonidakis, "We haven't won but we are winning." According to PRRI data, a majority (59%) of Americans believe that abortion should be legal in all or most cases. Almost four in ten (37%) believe it should be illegal in all or most cases.
Crisis at the Border Evolves
This week, Mother Jones details the experiences of migrant families who are stranded in Tijuana, Mexico—one of the most dangerous cities on earth. Author Fernanda Echavarri argues on behalf of families who she says have been put in harm's way by the "bottleneck" at the border created by President Trump. "This backup of asylum seekers is the result of several steps taken by the Trump administration to reduce the number of people entering the country to seek refuge," Echavarri argues. "The White House has effectively limited how many people can apply for asylum at the border on any given day, so people here—including some of the 5,000 or so who arrived in Tijuana as part of migrant caravans last fall—have had to wait for months before they can make their requests." According to PRRI data, there is wide partisan disagreement when it comes to admitting refugees into the country. A majority (52%) of Republicans favor passing a law that would prevent refugees from entering the U.S., while 76% of Democrats and 62% of independents oppose.