Statesman to Trump: Get Serious About Border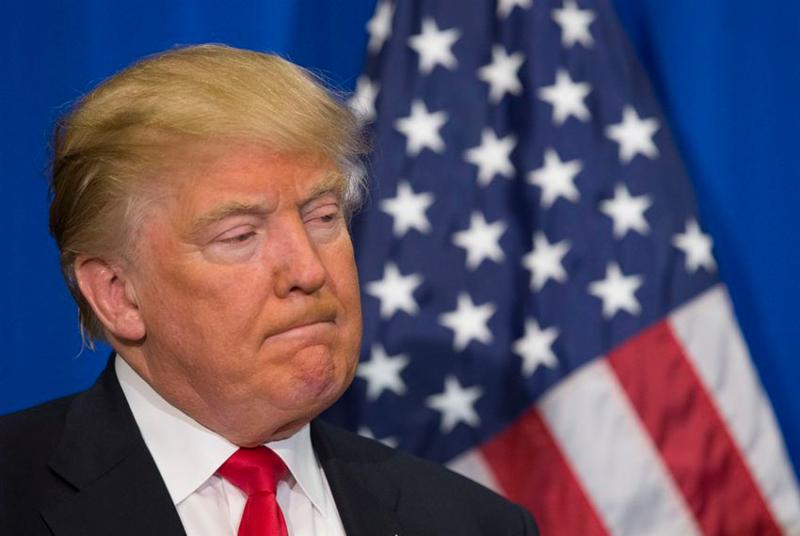 Statesman to Trump: Get Serious About Border
The Editorial Board of the Austin American-Statesmen is telling the Trump administration to get serious about the border. Trump recently alleged that sending undocumented immigrants to Democratic-led sanctuary cities was an option. "Trump is continuing to call for sending immigrants to sanctuary cities instead of providing the serious leadership our country needs to address the humanitarian crisis at our southern border, where the flow of migrants is at a 12-year high," the editorial board writes. The editorial board cites PRRI data which shows that 62% of Americans support providing legal immigrants with a path to citizenship.
Mueller Report Released to Public
The White House is likely to offer a swift response when special counsel Robert Mueller's report on President Donald Trump and the 2016 election becomes public. According to USA Today, the White House already has a team of lawyers and aides ready. Short written statements are expected from the White House a half-hour after the Mueller report surfaces, USA Today reports. A longer statement from Trump is expected in the following hours after report becomes public. According to PRRI data, opinions on Robert Mueller diverge substantially. Nearly six in 10 (59%) Democrats, compared to only 17% of Republicans, say their opinion of Mueller is positive overall. By contrast, 71% of Republicans report having an unfavorable view of Mueller.
Trump's Actions Speak to His Supporters, Not All Americans
Trump's actions and language are a "reminder that this president governs as none of his modern predecessors did," writes Peter Baker in a new analysis for The New York Times. Baker explores how Trump's language and headline-grabbing tweets appeal to Trump's supporters, not all of America. "Donald Trump has never adopted that presidential rhetoric," University of Virginia professor Nicole Hemmer tells the Times. Recent PRRI data shows that 69% of Americans believe that President Trump's speech should be more in line with his predecessor, including 57% of Republics and 84% of Democrats. "The old-fashioned idea that a president, once reaching office, should at least pretend to be the leader of all the people these days seems so, well, old-fashioned," Baker writes. "Mr. Trump does not bother with the pretense. He is speaking to his people, not the people. He has become, or so it often seems, the president of the United Base of America."
Presidential Forum Hoping to Address Concerns of Women of Color
A new presidential forum, She the People, will convene in Houston on April 24, bringing in many of the 2020 Democratic presidential candidates. While many in the field have given lip service to the importance of woman of color, She the People is hoping to "ensure that sentiment translates into genuine policies, aggressive voter outreach and diverse hiring from Democratic campaigns," Kayla Epstein writes in The Washington Post. Epstein cites PRRI data that explores attitudes from people of color on racial inequality and voting. "Nearly half of black Americans prioritize addressing racial inequality as a voting issue, with 46 percent saying it was either their first or second top issue, according to the Public Religion Research Institute's 2018 American Values Survey. Elsewhere in the news, an opinion column in The Hill argues that female candidates have not received the same coverage as their male counterparts. Author Lauren Leader writes, "the gender bias in media persists today. Why? Why isn't it better now that we're in a post #MeToo world and the 2016 election bias was called out so intensely? The answer is simple: because the media remains, even now, the domain of men."